To celebrate their 100th birthday, the Minneapolis Institute of Arts (MIA) teamed up with Handsome Cycles to bring some of the MIA's most famous masterpieces to life in the form of three art-inspired bikes.  According to MIA Venture Innovation Director Hunter Wright, "The MIA is excited to partner with Handsome Cycles, a company that shares the museum's commitment to embracing the local and integrating great design, technology, and experimentation, while staying true to its core values and community. "
In order to create custom bike designs inspired by pieces in  the MIA's permanent collection, including paintings by Claude Monet and Frank Stella, and a 1948 Tatra T87 sedan,  Handsome reached out to a few other notable Minneapolis based designers and artisans –  KNOCK, inc.,  TREAT AND COMPANY, Peacock Groove, and Dirt Designs Graphic. The results of the collaboration are pretty impressive… as you can see in the video below.
Art Bikes KNOCK | TREAT & Co. | Handsome | MIA from KNOCKinc Interactive on Vimeo.
See images of each of the bikes below. I like many of the details on each of them, so it's hard to pick a favorite.  The bike inspired by the 1948 Tatra T-87 sedan is the one that I keep going back to though.  I just love the form of the fender skirt, inspired by the car's rear stabilizing fin.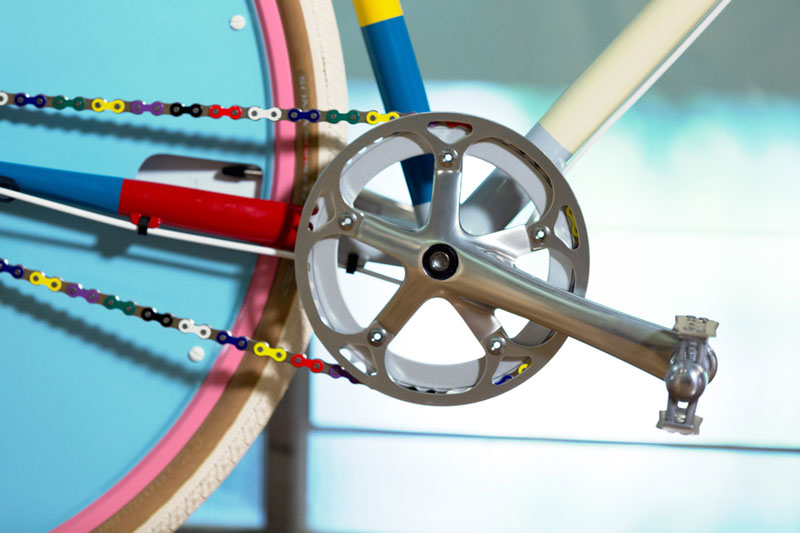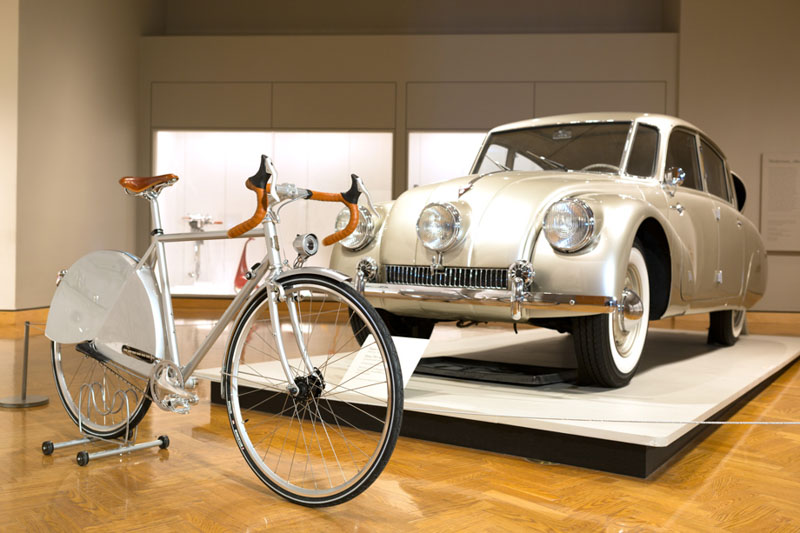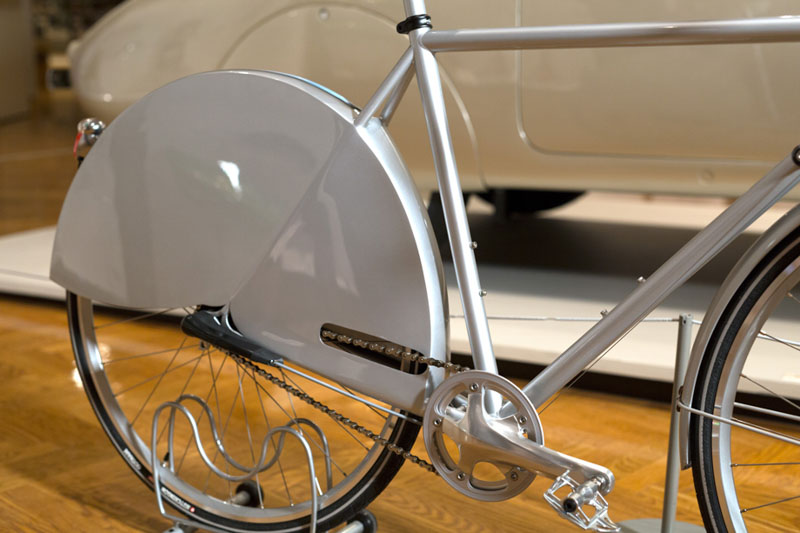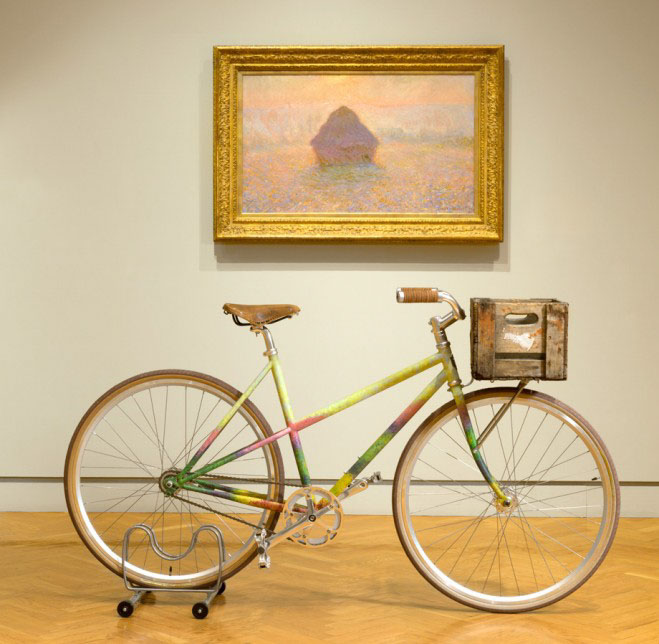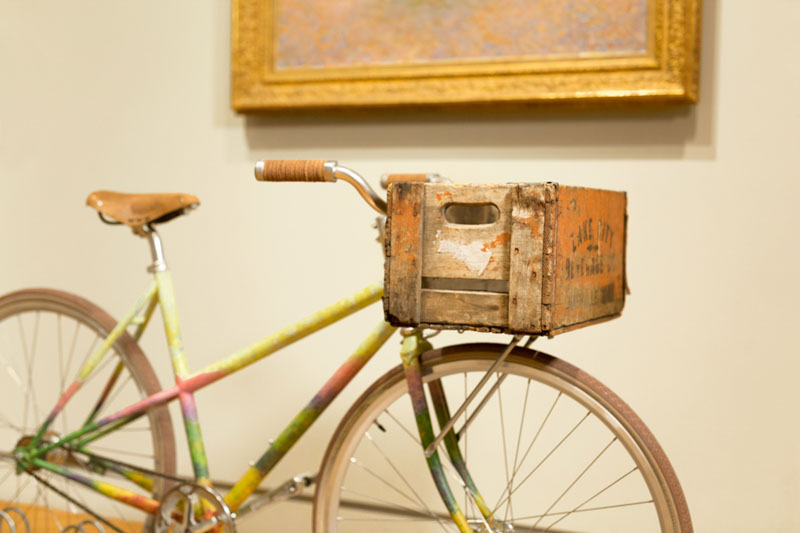 Trend site PSFK talked to Handsome's Ben Morrison about each of the bikes. Check out their post for his take on each of the three designs.
Just one last thing to point out… these bikes aren't just one off museum pieces. The limited edition 100 Year Commemorative Bikes will be available for sale (retail $1099.95) at the MIA Shop and at HandsomeCycles.com.
Subscribe to the email newsletter, and follow Bicycle Design on Facebook , Twitter , Pinterest , and Google + … and now on Instagram too!