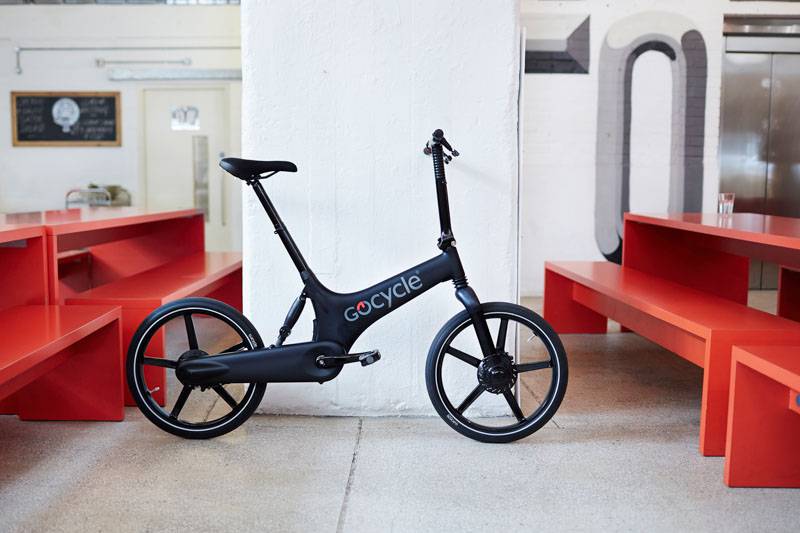 The Gocycle folding electric bike was first mentioned on Bicycle Design in early 2009. At the time, its clean design with a fully enclosed drivetrain seemed quite innovative. Six years later, the latest Gocycle G2 is still an innovative design, which is why it was recently awarded a 2015 Red Dot prize for Product Design (one of more than 10 design awards since it received an igus Gold Manus Award in 2006).
The G2 was designed and developed by former McLaren engineer Richard Thorpe, and he explains that the bike was strongly influenced by automotive engineering principles.
"As a designer, the end result of your work is defined by the product's DNA – the building blocks. A no-compromise mind-set in the choice of materials, production processes, and total component integration so that all parts work and fit together is what sets the Gocycle G2 apart; it has more in common with a car than a bicycle.
 Materials choices and construction processes expand the possibility for a designer to come up with different creative solutions. Gocycle's fluid form is a result of my choice to work with different materials such as lightweight and exotic magnesium alloy. Using an injection metal molding process for the construction of the frame and wheels yields smooth and naturally flowing lines in the form. The weight is balanced, the power is balanced, central and dynamic from a visual perspective – and you feel this too when you ride an electric Gocycle."
Due to Thorpe's material choices, the G2 is lightweight for a folding electric bike…only 16kg (about 35 lbs).  If you are carrying the folded bike up and down stairs daily or taking it onto a crowded commuter train, the lighter weight is a benefit, as is the lack of a messy exposed chain.
For more information about the G2, visit the Gocycle website, and check out this video review from Electric Bike Report.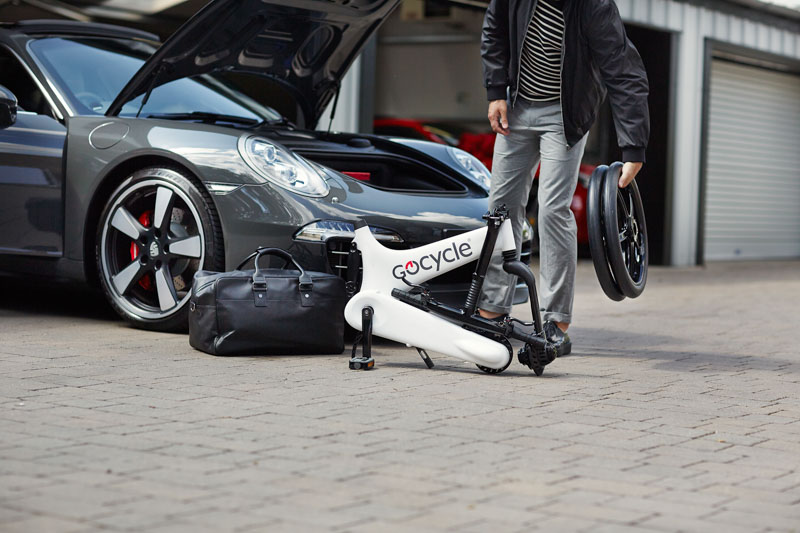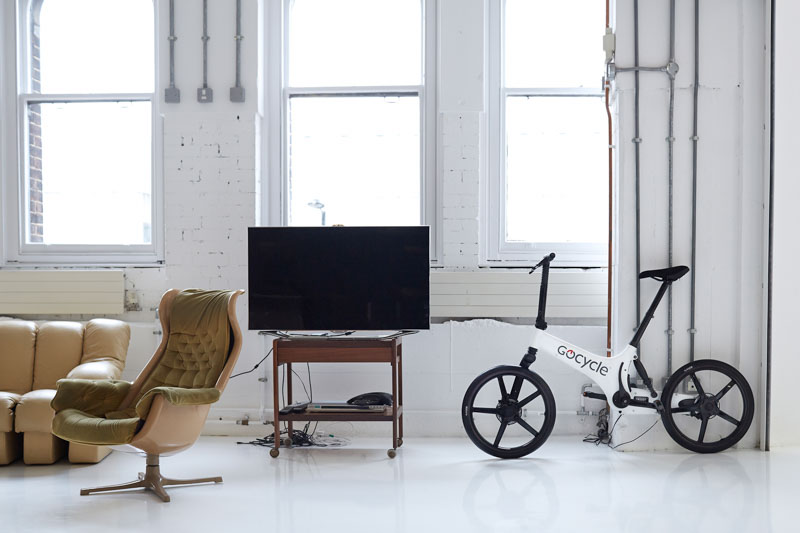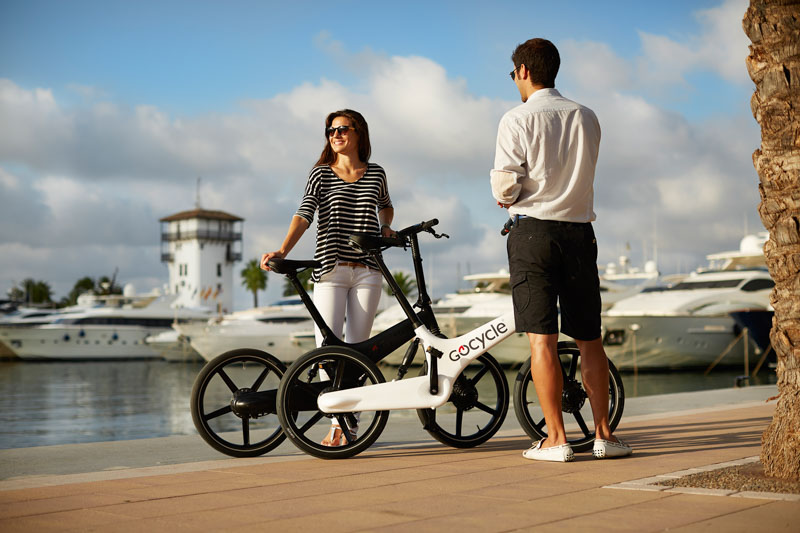 Subscribe to the email newsletter, and follow Bicycle Design on Facebook , Twitter , Pinterest , and Google + … and now on Instagram too!