Reader submitted designs and tips are always welcome and encouraged here, but often I do get focused on my own design projects and fall behind on the emails sent to tips@bicycledesign.net. The volume of (often off-topic) messages from companies and PR firms has increased dramatically in recent years, so occasionally really good designs from readers end up lost in the shuffle.  If you are a designer with a project to share though, you can follow a few simple steps that will greatly increase the likelihood that your design will be seen by the roughly 50,000 unique visitors to this site each month.

Be sure that you include the word SUBMISSION in the subject of your email. That will make your message stand apart from the many automated mailing list submissions, and it triggers an email filter to send it directly to my design submissions folder. If you don't follow this step, there is a good chance I won't see your message.
Write a 200 to 500 word description of your project or design.  Include any details that you feel are important, and differentiate your design from similar products on the market. Don't just focus to the final design, but talk about the process that led to your design solution.  Posts that tell the story of the design and development process tend to get the most views, so let me know how (and why) you approached the design problem, and what you learned on the way to the final solution.
Include up to 8 jpeg images at 800 pixels wide.  In addition to final renderings and prototype photos, include concept sketches, development boards, etc. Do your best to pick the images that you feel best document the story behind your design. Sharing a Dropbox link with photos and renderings  is OK, but if it includes 100 high-res images for me to sort through, I am much less likely to find time to review your design.

Call me lazy (I prefer busy), but basically the easier you make it for me to understand the idea behind your design, the more likely I will be to share it in a post. I am not able to post everything that I receive, but I do appreciate all of the submissions from designers, as well as links and tips shared by all readers.
If you don't have a design to share yet, feel free to use the template below to start sketching…or just start with a blank page and let the ideas flow. Keep the designs coming! As always, I look forward to seeing them.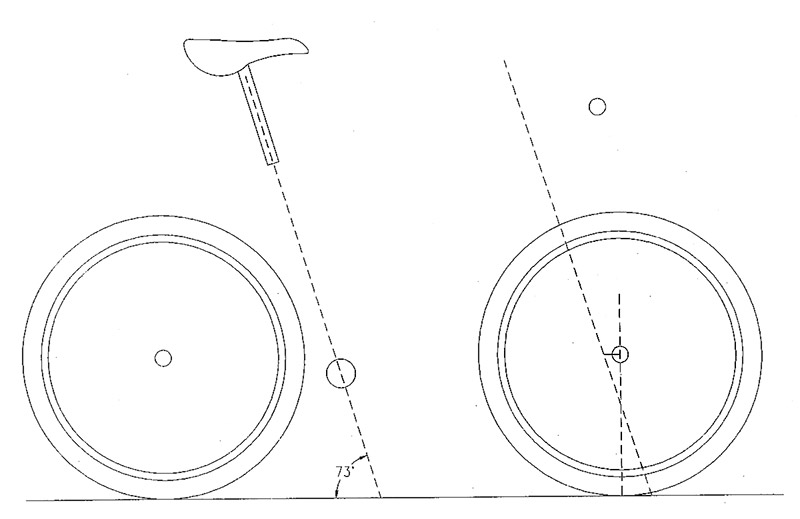 Subscribe to the email newsletter… and follow Bicycle Design on Facebook , Twitter , Pinterest , and Google + .