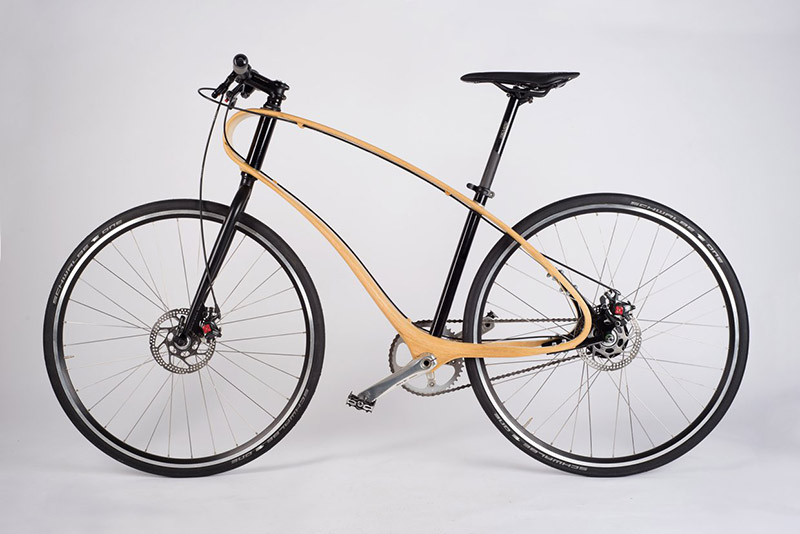 I haven't been able to post here at Bicycle Design lately, but I have noticed that quite a few designs have been submitted though the contact page in recent weeks.  I am traveling in China for work at the moment, but I will start reviewing all of those messages when I am back in the US next week. Please bear with me if you shared a design in the last few weeks. I'll get to it eventually.
Today I want to quickly pass along a wooden bike prototype created in a Prague-based workshop called Bike Studio Jan…named for the two founders Jan Mucska and Jan Vidlicka. Mucska had the idea for the one piece "avocado shaped" wooden frame, and spent two years bringing it to the prototype stage.  The hand-made frame is formed by more than forty laminated layers of veneer, which allow it to attain the unique ellipsoid shape.
The basic shape of the horizontally oriented bent plywood frame reminds me of one of my old designs from many years ago. The one-piece closed wooden structure is unique though, and I would be interested to feel how it affects the ride.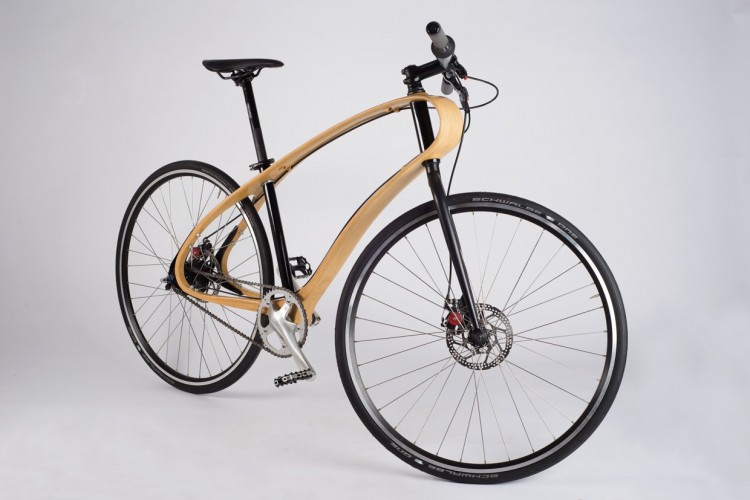 According to Mucska:
"The final shape comes out of the transformation of circle with the goal of a creating a solid base for other functional parts of the bicycle. The body of the frame is made as a compact whole without any junctions. While enhancing the overall durability of the frame, the construction improves its response against dynamic usage. The lower part of the frame is larger to achieve firmness and loading capacity, whereas the upper part of the frame works like a spring and balances the forces affecting the frame.
The studio Jan makes the wooden frames by hand and is properly proud of it. The aim of the whole project is to show that for the production of the high-performance bicycles is not necessary to utilize the most professional technologies. The sensitivity and craft is enough."
Find out more about the design and see additional images on the Bike Studio Jan website. They also have a short video on Youtube that shows the bike in use.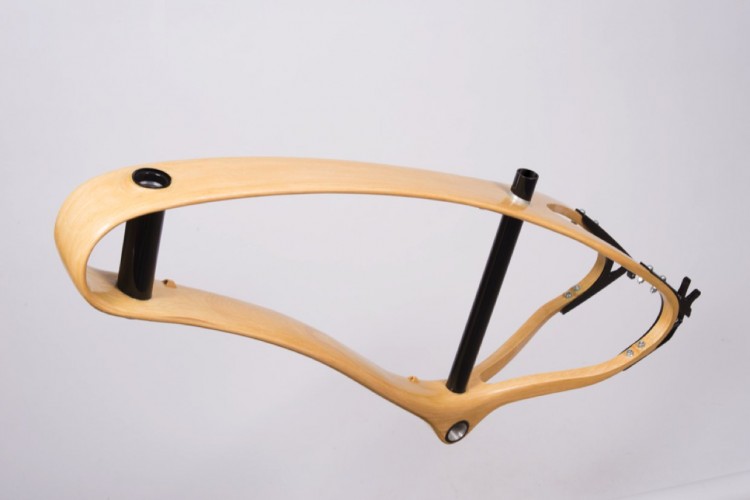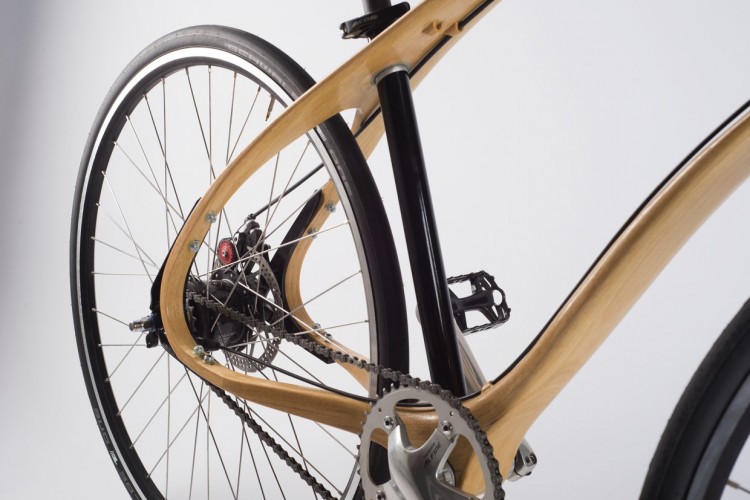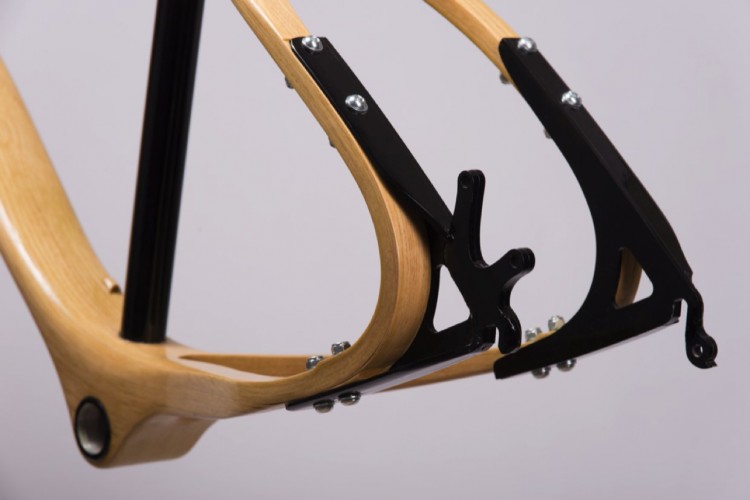 Subscribe to the email newsletter… and follow Bicycle Design on Facebook , Twitter , Pinterest , and Google + .