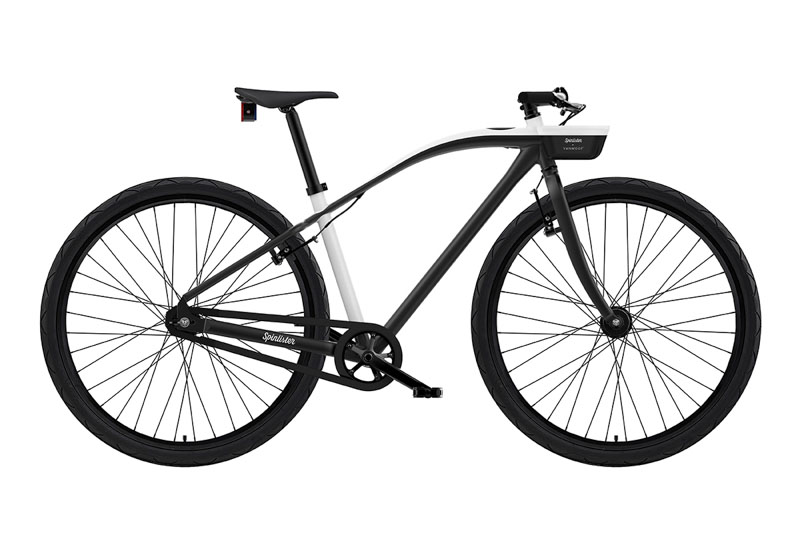 You may have heard of the little local festival that is currently underway in Austin, Texas. I think they have a few bands playing or something, but the big news from SXSW over the weekend was the announcement of rather unique collaboration between bike sharing platform Spinlister and Dutch bike company VANMOOF. With the new bike share model that they developed with VANMOOF, Spinlister aims to "usher in the world's first sustainable bike share model owned by the people, for the people, requiring little to no investment or involvement from private entities or government."  If you are wondering how that might work, it helps to understand Spinlister's current peer to peer rental business model. Basically, those interested in renting a bike can find someone nearby with one to rent through the company's website or mobile app (the video on their about page gives a good overview).
With the introduction of these new Spinlister X VANMOOF Smart Bikes, that basic model of a privately owned rental fleet will remain. Though users will own the new bikes, Spinlister has plans to subsidize and finance them to allow users to pay the bicycles back through rental revenue over time. Spinlister CMO, Andrew Batey explains, "From an owner's perspective, they're able to conveniently make money, help people, and participate in the world's first sustainable bike share model. This model requires no sponsorship from private companies or allocation of tax resources from governments into a model known to be flawed. Spinlister is simply here to support and nurture this winning opportunity for all parties involved."
Similar to the Social Bicycles system that I have mentioned before, this will be a decentralized sharing network, without the need for any of the expensive stations that are common to the majority of bike sharing programs today. The bikes feature an onboard computer and an integrated Bluetooth lock, allowing the bikes to be easily locked and unlocked anywhere. Anyone wishing to rent one of these Smart Bikes will be able to locate one that is nearby and available with the Splinlister app, unlock it, and complete the transaction.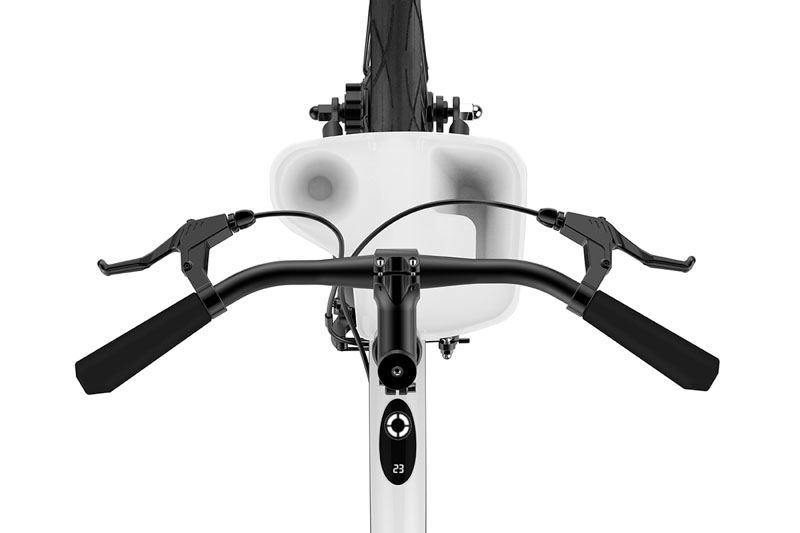 Additional integrated electronics features include:
 Bike computer with speed and trip distance on integrated dashboard in the top tube
 USB charging port to use while riding (and a nice integrated tray to hold you phone while it's charging)
GPS based location system (to locate the bike when lost or stolen)
Automatic dynamo lights that sense when it is dark (a 40 Lux front light, and a bright LumiRing taillight developed with Philips)
The bikes feature an aluminum frameset and will be available with two drivetrain options, an 8 speed Alfine or a less expensive Sturmey Archer 2 speed kickshift hub. Other features include an easy adjustable anti-theft seatpost, a cup holder in front basket, a 6mm Hardened steel chain lock, and anti-theft fasteners on the saddle, seatpost, lights, and wheels. If you are wondering about fenders and a rear carrier, those will be available as options.
The first bikes will be shipped late this summer to users in Portland, Oregon (creating the city's first working bike-share program). It should be interesting to see how the program is received in that initail market. It is a nice design, with some interesting tech features, so hopefully they will have no trouble finding a core base of customers/investors who want to own (and ride) these bikes. I have a feeling they will find them in Portland, and it should be interesting to see this concept spread from there.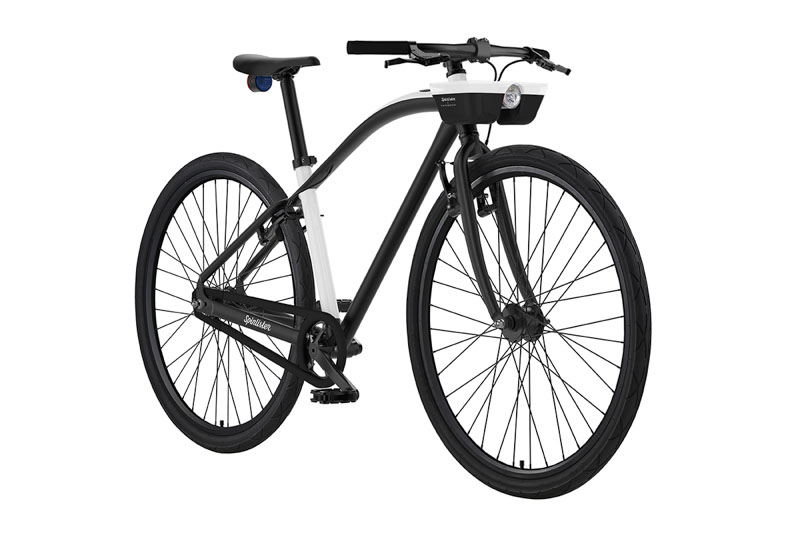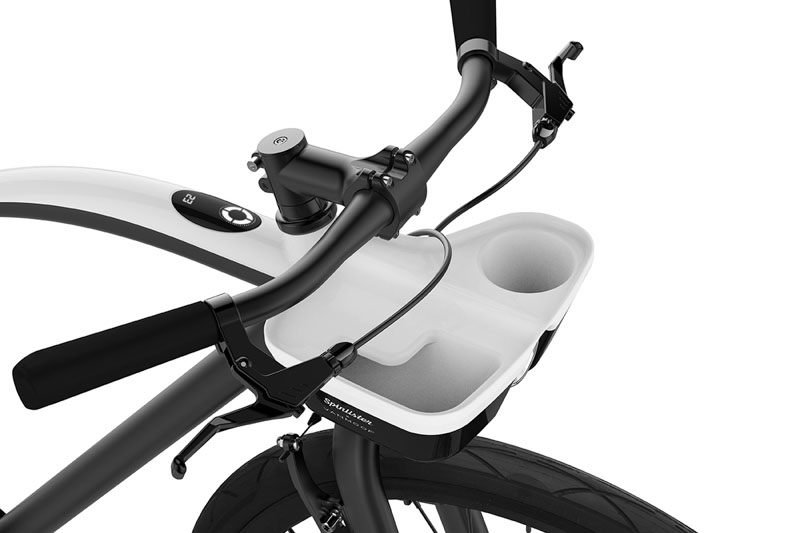 Subscribe to the email newsletter… and follow Bicycle Design on Facebook , Twitter , Pinterest , and Google + .