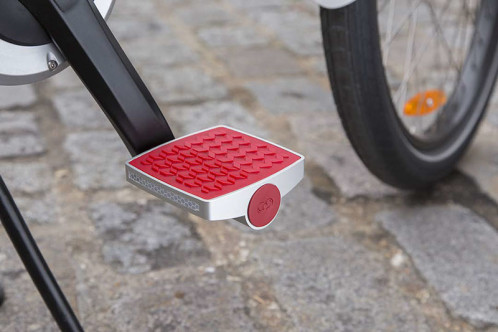 Paris based Connected Cycle is a French start-up that aims to "develop high-tech products in order to improve regular bike riders' experience, and democratize the use of bikes as an alternative transport mode." Their new product, unveiled this week at CES 2015, is a "smart pedal", which is equipped with GPS and GPRS sensors. Through the use of a built-in dynamo, those sensors are actually powered by energy generated from the motion of cycling, so you never have to worry about charging or replacing batteries. Also, the rider doesn't need to carry a smart phone on every ride, as the pedal does not rely on Bluetooth or other type of near field communication, but uses it own internet connection to transmit data to the cloud.
The pedal provides much of the data that would expect from a Garmin or similar GPS based cyclo-computer. According to the press release:
"On a daily basis, the pedal automatically records the speed, route, incline, and calories burnt of every single bike trip. These statistics are sent to the cloud, and made available to users through the Connected Cycle application available on smartphones."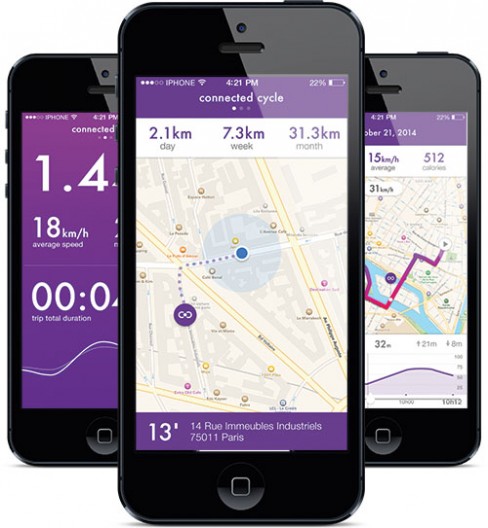 In addition to providing ride data though, it can do something that a cyclo-computer cannot:
"This new high-tech equipment instantly notifies the bike owner if the bike is moved, and allows it to be located at any time. It is also able to locate where the bike was last parked."
So if your bike is stolen, you will know exactly where to find it. What if the thief has removed the pedals though? Connected Cycle has thought of that, and notes that the pedal must be removed "using a special coded key that only the bike owner possesses"
Pretty interesting, and definitely something I would like to try… especially if they ever come out with a Look or SPD compatible version.
You can visit the Connected Cycle website for more information, and check out recent posts at CNET, GizMag, and Cyclelicious.