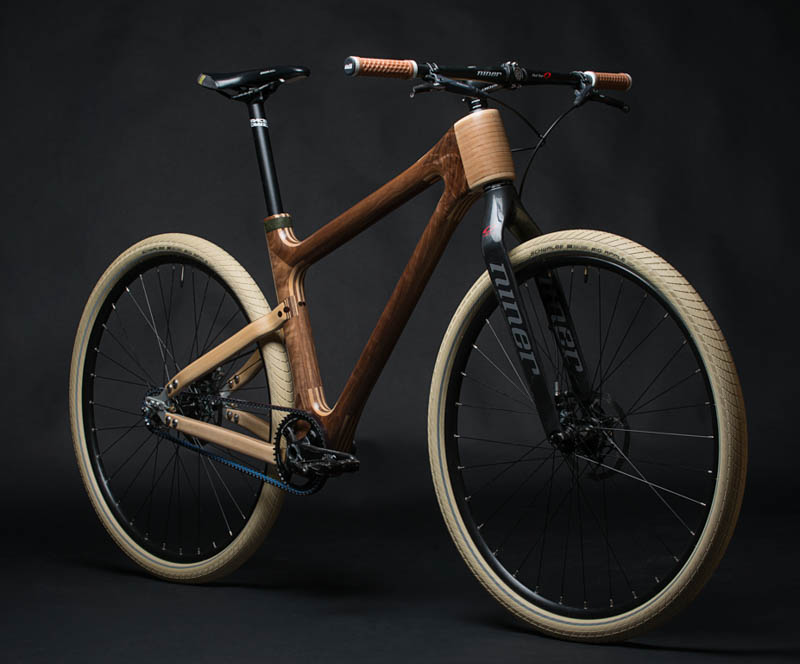 For whatever reason, I have received quite a few submissions of wooden bike designs (probably close to 10) in the past couple of weeks. I'll share a few of them next week, but today I want to pass along just one… the AnalogOne.One custom bike by Mike Pecsok of Grainworks Wood Art.  The finish details of the African mahogany, birch, walnut, maple and other woods laminted to creat the frame immediately caught my attention. The types of wood used are up to the customer though.  For a base price of base price of $5000, Pecsok will custom build an AnalogOne.One model to fit you with your choice of  wood species, and "design variants to suite your taste."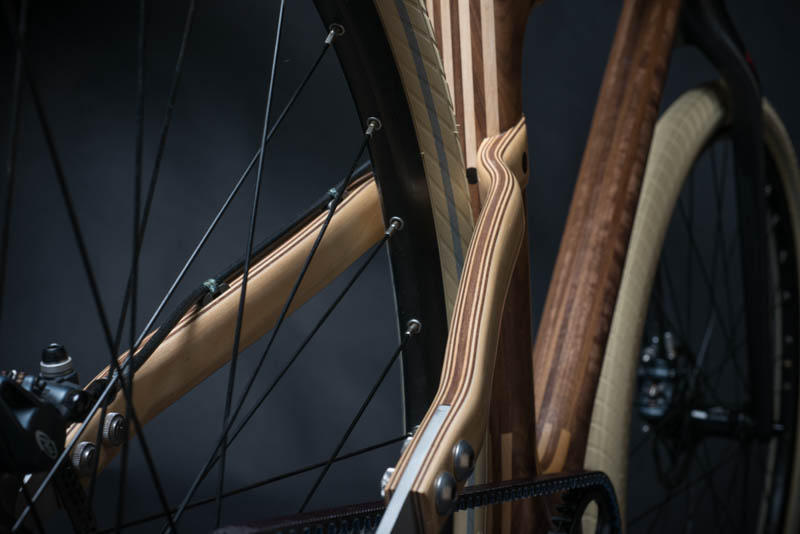 As seen in the images, standard items for the single speed bike include Gates CDX belt drive, RaceFace Cranks, Niner fork and bars, Avid 7 or above brakes, and Azonic wheels w/ Schwalbe Big Apple tires. For more information, or to contact Pecsok, see the website.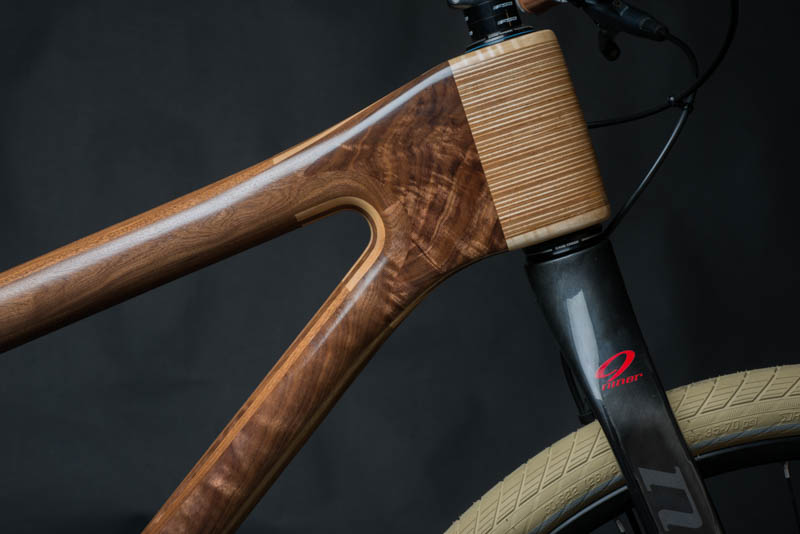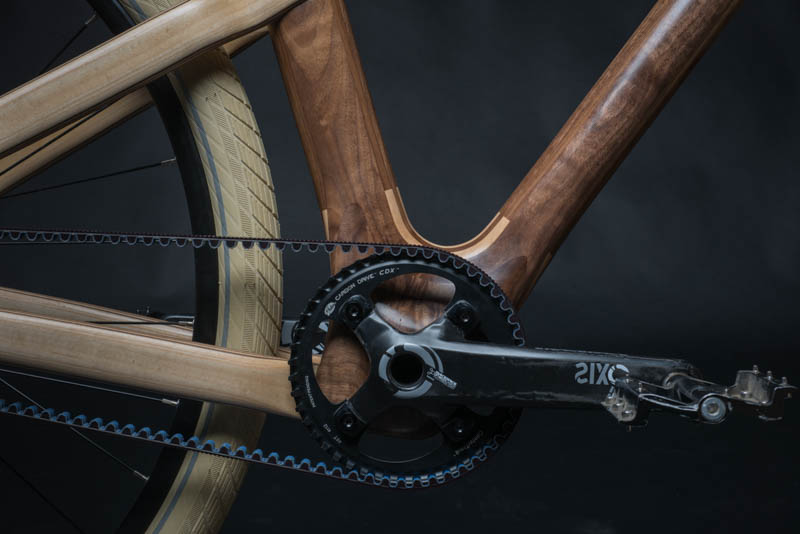 Via W3SH by way of Velo et Design.