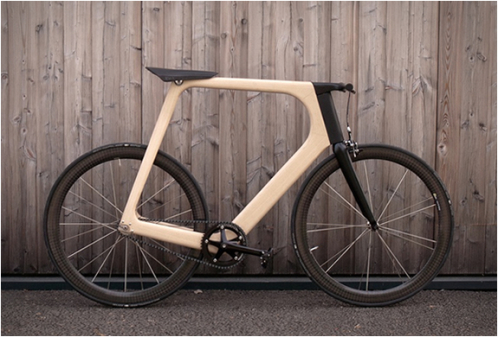 Arvak is a minimalist wooden bike designed by Paul Guerin and Till Breitfuss of Keim. The lines of the frame certainly look nice and sleek, but if the seat height is anywhere near correct, I wonder if I could get my leg over that extremely high top tube. Aside from that though, the hollow frame construction is pretty interesting. According to the website, the lightweight monocoque frame is "a composite of 24 layers of laminate ash vacuum bio-sourced with a resin" (that's roughly translated from French, but you get the idea). I would like to see pictures of the construction process though. Read more, and see additional images, at dtail.com.
RoadRing is a flashing indicator/turn signal for cyclists that is worn on the hand like a ring. "It enables fellow road users to clearly see your turning intentions and is easily activated bio-mechanically by simply extending your hand." Interesting idea…see the website for more.
I noticed at Bike Hugger that Wired included the $7,000 Stromer ST2 e-bike in their pick of "the Season's Coolest Commuter Bike Gear." If you are not familiar with the technical features of the ST2, I encourage you to read about it on the Stromer website. The top tube mounted "Omni" integrated user-interface features "real-time telemetrics, GSM, GPS, and Bluetooth connectivity, as well as the ability to communicate with and receive directions from smartphones via the Stromer App." Marketing copy or not, I believe they are correct when they refer to the ST2 as "the future of e-bikes."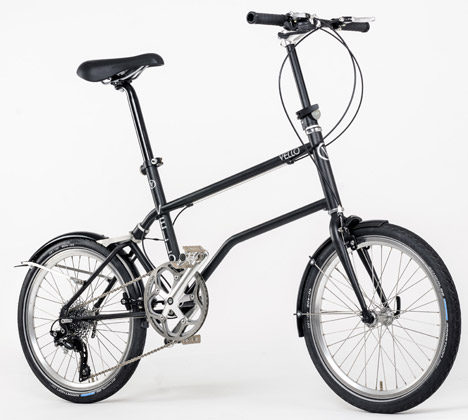 Dezeen recently shared the Vello folding bike, designed by Valentin Vodev. According to the post, the bike "can be folded in seconds, with a magnet connecting the back wheel section to the main frame. Read more at Dezeen.
Finally, I want to point you to an interview in the BMC Tempo newsletter with design Director Torgny Fjeldskaar. As you know from a recent post here at Bicycle Design, the BMC designers are doing very nice work these days. It is interesting to get a glimpse inside the studio and read how Torgny and the team spend a typical day.