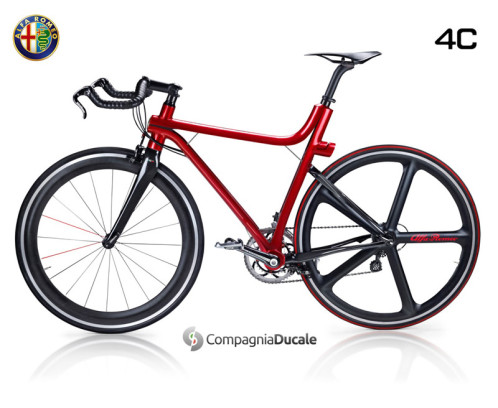 Apparently the Alfa Romeo IFD 4C Bicycle made the rounds on all the auto blogs last fall, but I had not seen it until I received a few images from the folks at Compagnia Ducale. Along with the designers in the Alfa Romeo Style Centre, Compagnia Ducale designed the carbon fiber frame to compliment the style of the Alfa Romeo 4C sportscar. IFD in the name stands for "Innovative Frame Design," and they explain a bit of the symbolism in the design here:
"The style of Alfa Romeo 4C inspired the dynamic and fluent lines of the frame that reveal a stylized  '4'. The section of the frame recalls the letter 'C' and introduces a world premiere carbon fibre semi-tube section, the same as the frame of Alfa Romeo 4C."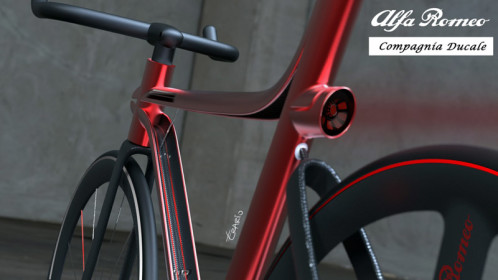 Unlike many bikes that are seen at auto shows, this is one that they are actually producing. The bikes will be made in Italy and will range in price from €3,500 to €9,000 for a limited edition run. That is definitely not cheap, but it is an interesting design that would certainly stand out on your next group ride. After all, how many other 15 pound sporty road bikes do you see with C profile tubes and integrated lights?