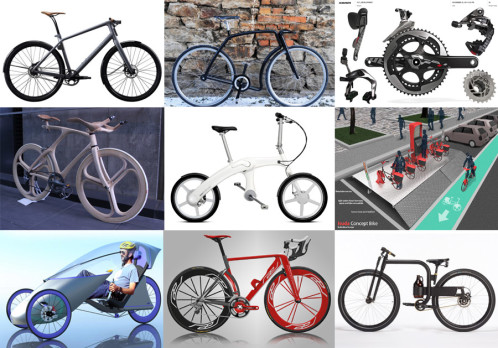 In keeping with the tradition started in 2009, it is time for a year end recap of activity here at Bicycle Design.  For the first time since I started the blog eight years ago, readership was down a bit from the previous year (the blog had just 953,053 pageviews in 2013, compared to 1,236,847 in 2012). Since I took a 2 month break from blogging starting in September, most of those views were in the first ¾ of the year, and it is no surprise that the numbers were down overall.  Another factor in the decline of direct visitors to the blog though has been the growth of mobile users. Views from Google Currents/Newsstand are not factored in to those 2013 numbers, but that is the fastest growing way that people are finding and reading the content here at Bicycle Design these days.
As usual, Google, Facebook, and Twitter referred the most traffic, but Pinterest moved way up in 2013. Google +, StumbleUpon, and Reddit continued to drive quite a bit of traffic as well. Other than those sites though, the top 15 websites that referred traffic to Bicycle Design in 2013 were:
The top 15 most viewed posts in 2013 included several older ones that were also top posts in 2012. There were several new ones that rose up though, including the 31 post, which was ahead by a significant margin. In order, the most popular posts for 2013 were:
Thanks to all of you who read the blog in 2013, and especially to those of you who linked to posts or contributed content. Have a happy New Year, and stay tuned to see what 2014 brings for Bicycle Design.