I have been especially busy with work since my recent trip, so I haven't been able to keep up with the blog. I have seen some interesting things to share lately though, so I will quickly pass along a few of them today.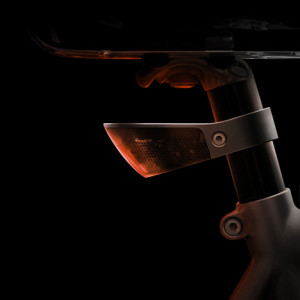 I don't know what it is about bike lights and Kickstarter, but there always seem to be a few light designs looking for funding there. The Sparse Bicycle Lights by Colin Owen stands out from many of the others though…which probably explains why the project met (and exceeded) the funding goal.  The front "spacer" light is held in place beneath the stem, and the rear light clamps around the seatpost with a recessed allen head. Both look nice and clean on the bike and seem to be well designed from a functional point of view too. Read more about them at Bike Rumor and Core77.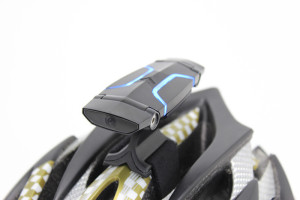 Another interesting project that recently ran on Kickstarter was the SPECTACAM dual video sports helmet cam with WiFi by Josiah Ng. For cyclists who are recording rides primarily to have footage in the case of an accident, the front and rear dual recording makes a lot of sense. The concept integrates with a smartphone to allow the user to control camera functions live and remotely. The project did not reach its funding goal, but there is a website and a Facebook page if you want more information.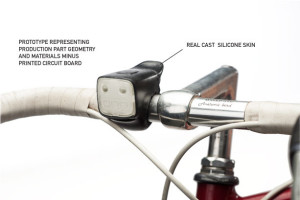 Since I'm on a roll with Kickstarter projects, I'll mention the Orp Smart Horn by Tony Orzeck. If you are wondering what a smart horn is, the site describes it as "a combination dual tone, high-decibel bike horn and front beacon light." I have used a bike bell before (mainly on paths) but never a horn. In traffic though, a product like the Orp might be a useful safety tool (to only be used when necessary of course). I would be curious to hear if any of you have used a loud horn on your bike, and what you think of this idea.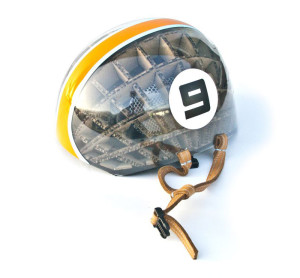 You may remember the cardboard helmet that was spreading around the web a couple years ago. Well, the design by Anirudha Surabhi is back in the news, as it has recently been licensed by German lock and helmet company Abus and has passed European safety testing. Read more at Bike Radar and Wired.
A new 12-speed wireless electronic group was announced last week by Italian component firm Tiso. I am not a fan of the aesthetics of the new group, but I am really glad to see it hitting the market. Hopefully this new group will shake things up a bit. Read about it, and see a video of the wireless shifting in action, at Bike Radar.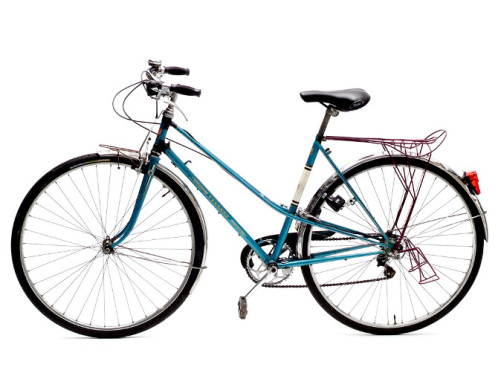 It is not uncommon to see a passenger riding on the rear rack of a bike. Based on that idea, French designer Marion Excoffon has created a "friend carrier" for bikes. See sketches and additional images of the prototype rack/seat on her website.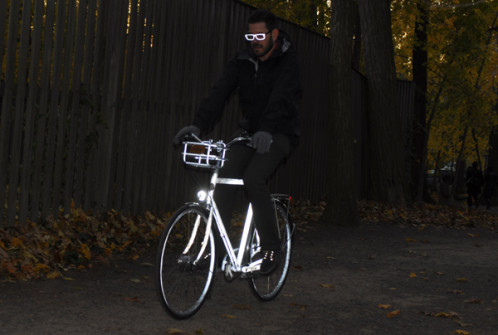 Josh from Bike Safe Boston used an ultra-durable reflective coating made by Halo Coatings to make his bike the "safest on the road."  Read about his DIY project at Bike Safe Boston.
I have many more links to pass along, but that's all I have time for right now. Check back tomorrow for a few concept bikes that I have been meaning to share lately though.