It has been quite a while since I brought up the idea of staging another design competition here at Bicycle Design. That post late last year generated many great comments, and I hope to be able to use a few of your competition ideas in the future. One common thread in many of the comments seemed to be the desire for a practical and producible winning design that could have a real impact on transportational cycling. For that reason, I am happy to announce that BicycleDesign.net  is collaborating with ISUDA Bike Share to search for a new design that is optimized for bike share purposes. This is your chance to design a bike that is likely to actually be produced, and could transform the way people get around on a daily basis in the bustling metropolis of Singapore.
Before I get into the design brief and competition rules though, I want to give you a bit of background on ISUDA. Unlike most other bike share programs, the system uses a novel redistribution method which is centered around mobile bike stations. Instead of locating the bikes at fixed stations around town to be checked out and returned, ISUDA places the bikes where the most potential users are at different times throughout the day. The system is designed to work with public transit, and you can read more about the idea behind it in this blog post on the ISUDA site.  I also encourage you to explore the ISUDA site and blog to learn more about the system, and get a feel for the type of bike that might work best for this system.
Design Brief
Because the bikes need to be redistributed throughout the day, they should be lightweight and easily transportable (possibly by another bike as seen in the illustration shown below). The ideal concept will also be:
Efficient, but not super high performance (most used for short distances within 3 km)
Durable and weather resistant
Easy to maintain
Unisex design (dress friendly)
And again, easily transportable!
Potential specifications
These are not required elements, but a list of details to think about for a transit oriented share bike:
Wheel size: 10″-16″ (solid tire, puncture free)
Bell drive (no grease)
Single speed, (possible to add motor drive as a module)
Seat post: adaptable height for user of various body height.
Brakes: "cable free" if possible
Wheel base: as short as practically possible (extreme example)
Integrated mud-guard
RFID lock (example)
Carrier/Basket, (for laptop bag, hand bag)
Umbrella holder
A jury of 4 designers will review all the submissions and choose 10 finalists. The jury will be looking for creative and sound concepts that are clearly defined, original, and innovative. Presentation counts too, so do your best to sell us on your concept.
Entry Requirements
Create and submit two jpeg presentation layouts, horizontal format at a size of 800 x 600 pixels (at 72 dpi). Higher resolution files may be requested if you are chosen as a finalist.
The first image board should show development sketches, drawings, support images, and any other visual information that helps to explain your concept.
The second image board should primarily show a final rendering or prototype photo, with notes to clarify the details of your design (Keep in mind that the images will be sized for the web if posted, so make sure any text is large enough to be legible).
Write a short description of your concept in English- 200 words max (save as a Word .doc file or include in the body of your email)
Send the 2 jpegs and description in an email to james@bicycledesign.net with "ISUDA bike share competition entry" in the subject line.
The deadline for entries will be Friday, January 11th, 2013 at 11:59 pm Eastern Standard time.
Jury
The jury of designers  will review all the entries and narrow down to 10 finalists, and then readers will vote for the grand prize winner. The jury will include:
Prizes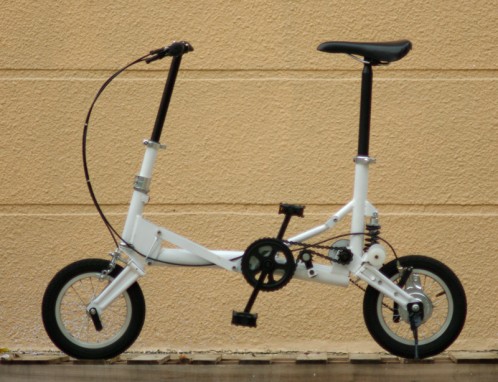 The one Grand Prize for the reader's choice winner will be the compact folding bike shown above (see photos of the bike folded at the end of this post).
In addition, if the final ISUDA production bike uses any major design ideas from the competition entries, Francis will give a production bike(s) to the designer (or designers) responsible. This is a great opportunity to possibly have your design produced, and to see the fruits of your labor as a prize.
Rights
By participating in the competition, you agree to allow your design to be posted at BicycleDesign.net and ISUDA.org , and therefore made public.  You also give permission to ISUDA to produce your design, or elements of your design, for the bike share program in Singapore. The jury will review all entries received and the 10 finalists will be announced here at Bicycle Design after the close of the contest. The entry with the most votes after that time will announced as the "reader's choice" winner, and all decisions of the jury will be final. Any designers who may be chosen to receive a production ISUDA bike will be notified by Francis Chu after the bikes have been manufactured. Bicycle Design and ISUDA are not responsible for entries not received or undeliverable email addresses.
Eligibility and requirements
This competition is open to anyone 18 years or older anywhere in the world.
All submissions must be original work by the designer, created for this competition, and not currently in production. Do not submit any images that contains reproduced or copyrighted work. No brand names should be visible in your images. Submissions with logos or copyrighted artwork will be disqualified.
Remember, the competition closes on Friday, January 11th, 2013, so get to work and have fun with it. Good luck to all of you. We can't wait to see the ideas that you come up with!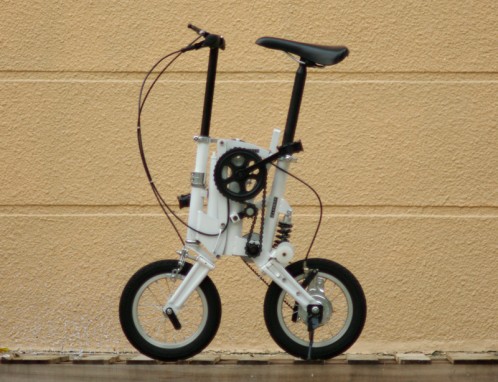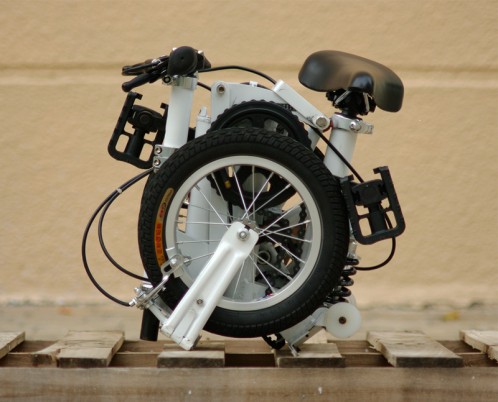 Update: The competition is now closed, but you can vote for the winner here though February 28, 2013.