After a longer than average trip to China, I am especially busy this week trying to catch up in the office.  I do have a few links that I want to pass along though, so I'll take a quick break from my backlog of emails and drawing approvals to share a few of them now.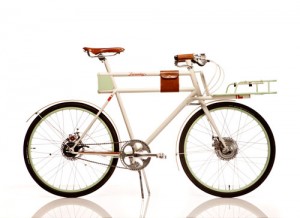 The Faraday is an electric Porteur bike that was originally designed by IDEO and Rock Lobster Custom Cycles for the Oregon Manifest "creative collaborations" competition last fall. Of the three entries created by design firm/framebuilder teams, the Faraday was the one that I voted for, so I am glad to see that the design will be available on the market soon.  Visit the new Faraday website for more information.  Be sure to check out the gallery while you are there to see a few nice photos of the design and construction of the bike.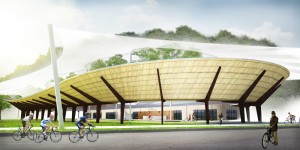 Erik Hallberg wrote to say that "track cycling rarely makes it to the architecture front pages but our sketch for a new Velodrome in Gothenburg was published at Arch daily, which means quite a lot of new eyes on the sport." You can see more of the project by Erik Hallberg, Linda Heiman, and Per Kaatman on their Tumblr page (in Swedish).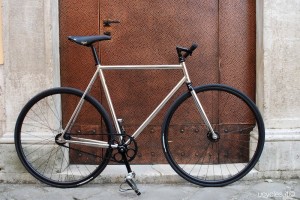 Mauro Tarani's minimalist UCY bikes are handmade in Italy. He recently sent me a few pictures of his latest bike, the stainless steel fixed gear 1F1. Check out the UCY blog for more.
Russell Meddin from Bike Share Philadelphia mentioned that the Swiss Velobility multi-user bike and system was one of the more interesting exhibits at Velo-city Global 2012.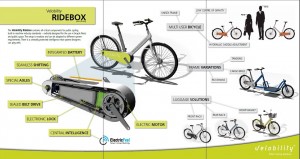 "The bike centralizes all the electronics and the mechanics into a one "box" drive train, called the Ridebox, which has the capacity to be configured as strictly mechanical or as a pedelec with single or multiple speeds. It could have active GPS to track use and special remote locking to disable the bike. It could be configured to recognize users' RFID to set the bike to the user's preferences. All of this is secure in the enclosed belt drive box.  Every bike-share vendor at the conference was suitably impressed. Types of these bikes are now in use in several cities in Switzerland and Germany."
Check out the Velobility site and the Bike Share Philly Innovations and Design page for more information.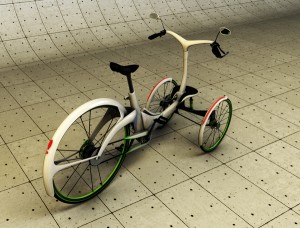 Dimitris Niavis shared an electric assist tricycle, Kaylad 2.0, which he recently designed for a studio class. He plans to redesign it and build a prototype soon for his graduation project, so I will look forward to seeing his working model.
Finally, I want to mention a great photo gallery at VeloNews titled Almost 200 years of cycling at Musee du Velo. There are some very interesting vintage bikes and parts in those photos. I could study them for hours, but that will have to wait. For now, it's time to get back into catch up mode to try and get some work done.