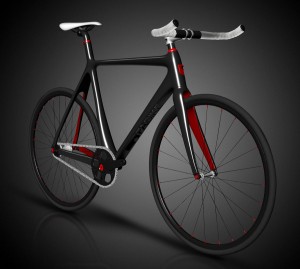 With his FABIKE project, Fabio's goal was to create a "high-end urban bike with innovative solutions." The name stands for Flexibly Adjustable Bike, and the versatile  7075 aluminum sliding vertical dropouts with titanium locking bolts are the core of his frame design. A few other singlespeed/ fixed gear bikes, Lynskeys for example, have sliding vertical dropouts to allow for chain tensioning, but the FABIKE dropouts are slightly different as you can see in this video. Fabio explains the dropout design on his website: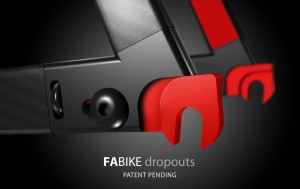 "For the first time you will be able to change the dropout spacing from 120 mm to 130 mm in order to mount different kinds of hubs onto the frame. But, this is not all. The FABIKE dropouts have vertical insertion. This means that you will be able to mount the rear wheel as easily as on a road frame, without the need for a chain tensioner as the two dropouts will be able to slide horizontally, obtaining optimal chain tensioning. Additionally, the sliding factor is regulated by a high-precision micro-adjustment
integrated inside the frame."
The easy hub spacing adjustment is interesting, as is the micro adjustment wheel.  I'll be interested to see if the system works in practice as well as it does in the rendered animation though. Hopefully Fabio will have a prototype soon to prove his concept and I can follow up in a future post.