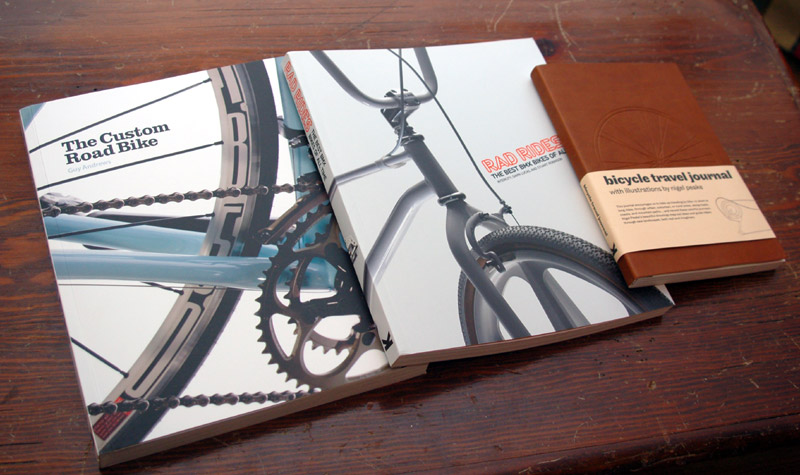 I was only expecting a copy of The Custom Road Bike, by Guy Andrews, from the folks at Laurence King Publishing, but I received two other books as well. All three are interesting, so I want to quickly share my impressions of each of them.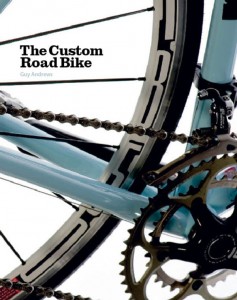 When I first browsed through The Custom Road Bike,  it was not exactly what I expected.  The book does feature interesting interviews with framebuilders, including Ben Serotta, Richard Sachs, Bob Parlee, Dario Pegoretti, and Ernesto Conago, but the majority of pages are devoted, not to the custom bike frame, but to the parts that make up a bicycle. Andrews starts out by explaining different types of bicycles…road, track, cyclocross, time trial…and continues to discuss various options for forks, handlebars, saddles, tires, wheels, pedals, components, etc. This book would serve as a nice guide for someone interesting in working with a custom builder to create and assemble their dream bike…especially for someone fairly new to cycling. I guess that is really the point of it. As the author explains:
"The time that you spend planning a new bike is considerable, and is perhaps the best part of the process. It's still what wakes me up in the middle of the night with solutions to component problems and plans for the next bikes–they are always a work in progress."
As you might expect from the editor of Rouleur magazine, The Custom Road Bike features hundreds of beautiful photographs of bikes, components, and details. If a nicely designed guidebook to assembling a custom dream bike is what you are looking for, then you will appreciate this one. If you want a book that delves deeply into the art of framebuilding though, this is probably not your best choice.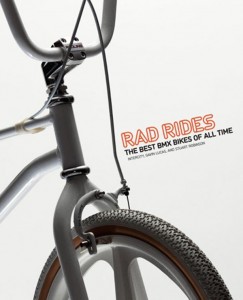 As I mentioned before, I wasn't expecting to receive Rad Rides, by Intercity studio, Gavin Lucas, and Stuart Robinson, but it ended up being the one out of the three that I couldn't put down. The book is subtitled "The Best BMX Bikes of All Time", and it definitely delivers on that with many pictures and profiles of iconic BMX bikes from the early 70's to the present day. As a kid in the 70's and 80's, I raced BMX and had bikes similar to a few of the ones featured in this book (including a Torker 280X that my son still occasionally rides today). The pictures of the older bikes definitely brought back memories for me, but I also really enjoyed the sections about bikes from the 90s and the 2000's and beyond. I haven't personally followed the world of BMX in quite a while, but it is interesting to see how the bikes have evolved with influences from mountain biking, as well as other categories within the world of cycling. If you have an interest in BMX, or bike culture in general, I think you will enjoy this book as much as I did. For a more thorough review, check out what Karen Day had to say about Rad Rides in a post at Cool Hunting.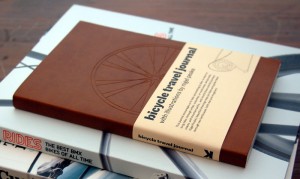 I absolutely love The Bicycle Travel Journal, with illustrations by Nigel Peake (if you are not familiar with Nigel Peake, check out his website and blog). The journal has an embossed leatherette cover and 128 (mostly blank, lined, and graphed) pages with 20 color illustrations and pocket envelopes for storing souvenirs. It is a beautifully designed little book for recording "observations that can only be viewed from the saddle" with Peake's art providing points of inspiration. See more photos and read more about The Bicycle Travel Journal at The Washing Machine Post and at Bike Magazine.