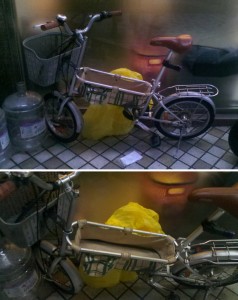 A couple of months ago, I mentioned the Peugeot DL122 concept bike, which featured a slot compartment in the main triangle area designed to hold a briefcase. Robert, from Ascend Cycles, pointed out that 20 inch wheel bikes with a similar compartment in the frame are a pretty common sight on the streets of Taipei. He shared these photos of a typical one with me, so I thought I would pass them along.
MTB-News.de is a German online magazine and forum.  Currently, they have a project in the works to design and develop a 'crowdsourced' mountain bike.  Thomas Paatz, one of the site's editors, explains:
"We have split the whole process of developing a bicycle into several steps (how much travel, which wheel-size, which kind of suspension, graphics, name……), our users discuss the single steps and there are weekly polls, then we move on to the next topic. We have one bike designer (Stefan, he developed e.g. the Kona Satori, Alutec Fanes among others) and one product manager (Sebastian, Product manager with Carver, the producer of the Bike which is currently developed), they answer questions in the corresponding forum threads and evaluate for example which of the proposals make sense and which ones not.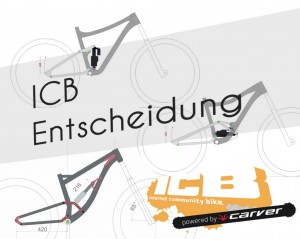 The engagement of our users is extremely high. Different concepts were developed, sketches drawn, users proposed and voted on items in a product requirements document and so on."
It is an interesting project, and I am looking forward to seeing how the bike turns out.