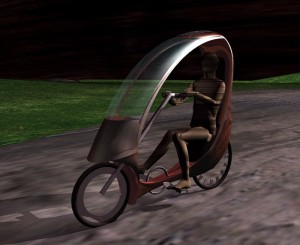 David Jushpe is a furniture designer, and part-time boat builder, whose latest (somewhat blue-sky) project is a "concept for a high technological, hybrid, multi powered & multi environment vehicle." His Ecomobile concept is a roofed recumbent e-bike with retractable pontoons for use on the water. He explains on his website:
"The body is made in cold-molded wood and carbon fiber manufactured in a high pressure bagging process. The floats are made from middle pressure inflatable cloth; they are retractable in dedicated chambers at the front and the back of the body."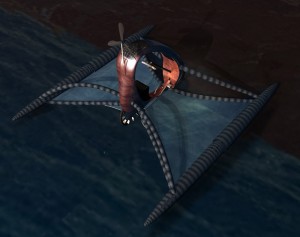 The concept also features a foldaway wind generator and a photovoltaic panel in the roof.  He is looking for people to take part in his project, so if you are interested contact him through his website. I would like to see this actually built and working, so I'll be watching the site for an update.