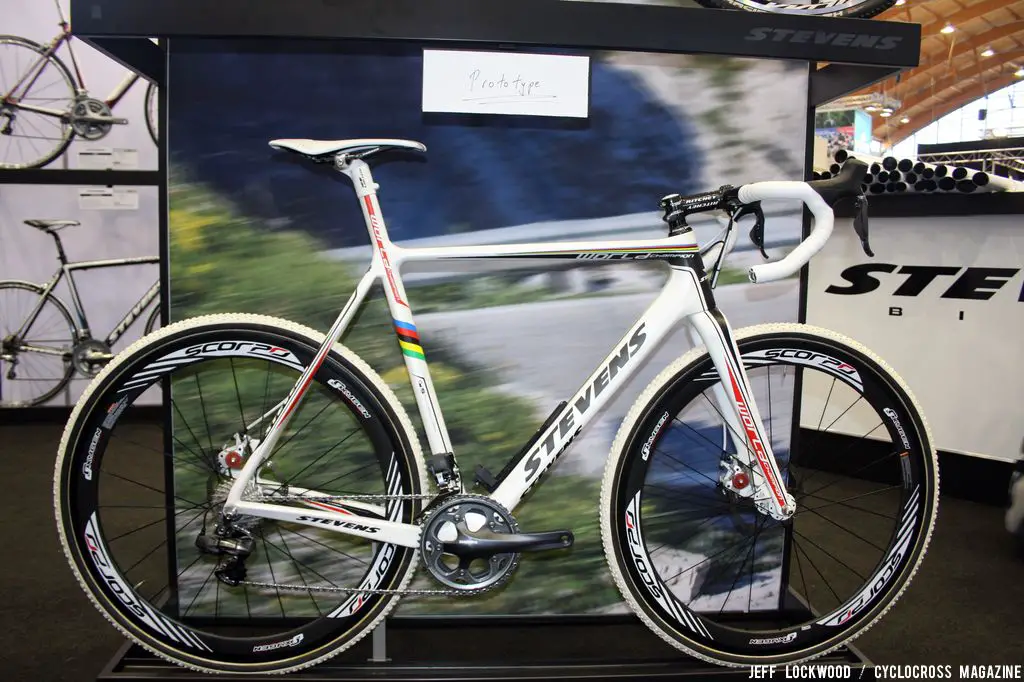 It is September, so that means two things. It's bike industry tradeshow time and cyclocross season is right around the corner (here in the southeastern US at least). I plan to ride my 'cross bike a bit this weekend, so today I was combing the web to see some of the new cyclocross stuff on display in Friedrichshafen. Cyclocross Magazine posted a few cross bikes from the show, and this white carbon prototype from Stevens was the one that really caught my eye. With disc brakes, an integrated seat mast, internal cable routing, and Di2 Dura Ace shifters, I am pretty sure this bike would be way out of my price range. I also like the steel Cielo CX Racer, but that one probably wouldn't come cheap either. I'll have to stick with my old Ultegra equipped Trek XO for this season.
As you may have anticipated, 29ers are all over the show this year…even in the Colnago booth where you might not expect to see one. For more news about off road products at the show, check out the coverage at Pinkbike.
It seems like I have been posting more and more bikes from car companies lately, including this Mini Cooper bike. Cooper launched their new Oporto model at the show…a new urban for the female market. Via Cyclelicious.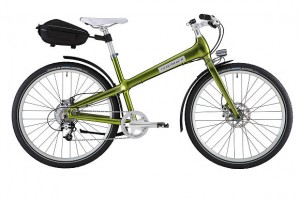 Finally, I'll mention the Silverback Starke 1 e-bike, which features a built-in USB port "for charging your gadgets on the move." That is a feature that I expect to see on almost all electric bikes going forward.
More on the Starke at urbanbiking.de.