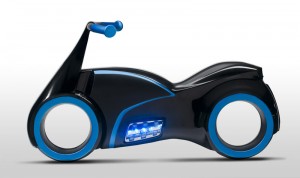 Every August, TrekWorld provides an opportunity for dealers to travel to Wisconsin and check out new bikes from the company. The show is also is an opportunity to for the industrial designers at Trek to show those same dealers a bunch of cool concept bikes (like this one from last year). TrekWorld 2012 wrapped up this week, and I have quite a few concept bike images from the designers at Trek to share, starting with the two children's learning bike (or balance bike) concepts seen here.
The Light Cycle learning bike was designed by Ryan Callahan, an industrial designer in the Town/Lifestyle group at Trek. As you might have guessed, Tron served as the inspiration for this push bike, designed to teach kids how to roll on two wheels from a very young age. You can see Ryan's sketch for the concept, as well a prototype, below.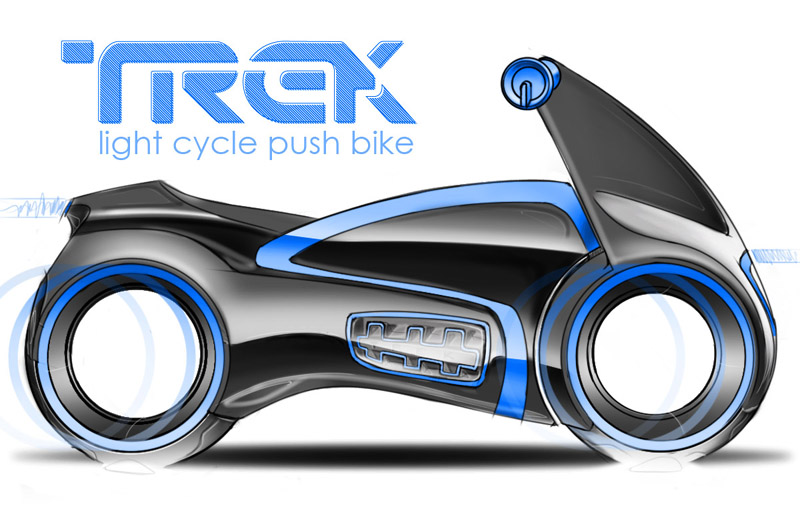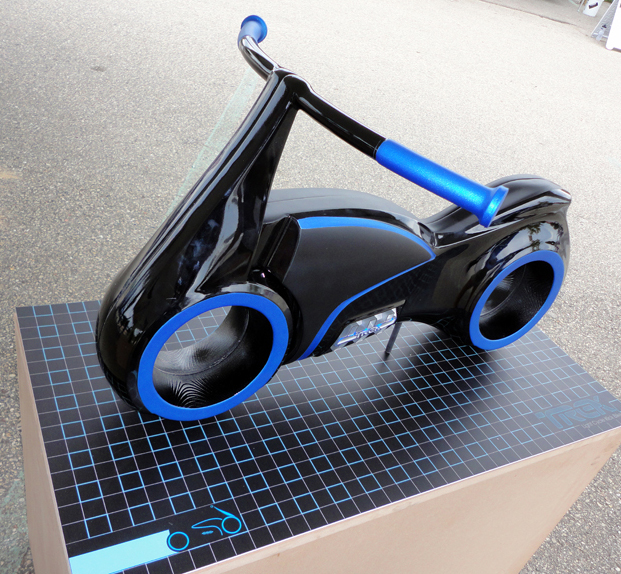 The Snail balance bike, designed by Vi Lam who is the lead designer for kids products, was another concept on display at the show this week. Check out the rendering and model below…and check back next week for more concept bikes from TrekWorld.