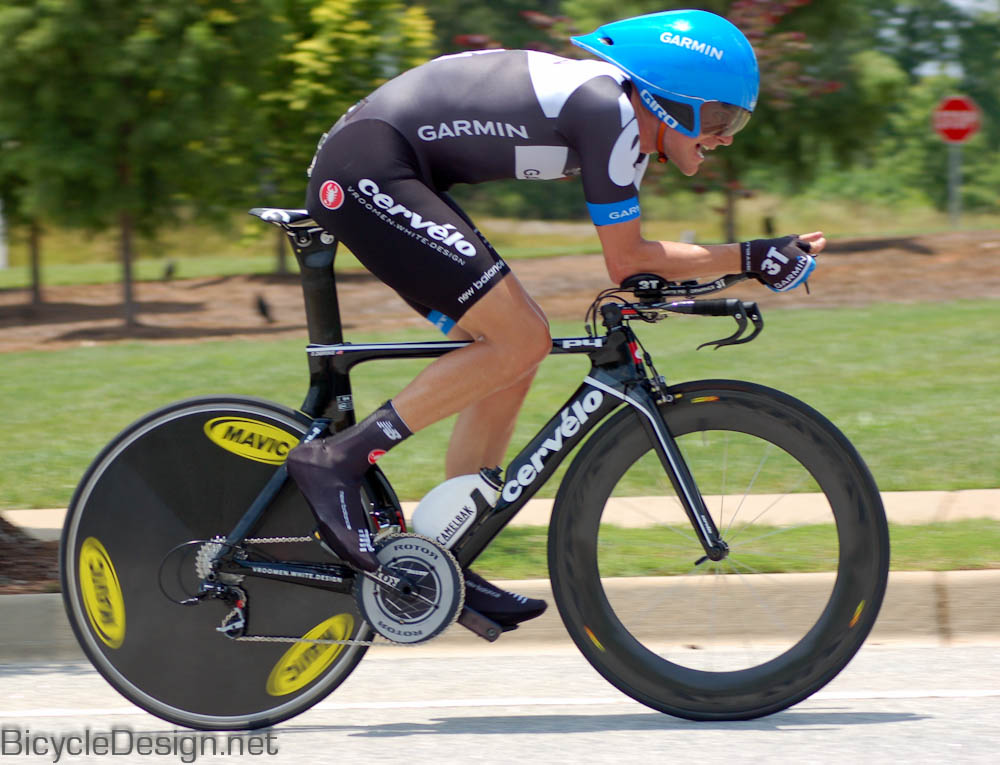 Keeping with the theme from last year, I wanted to post a few shots of the winning bike from the USA Pro Cycling Championship time trial today. It wasn't to hard to guess that Zabriskie, fresh from a TT win in California last week, had a pretty good chance ending up on the top step of the podium here in Greenville. When I started looking at all the team bikes this morning, his Cervelo P4 was the first one I photographed. Well…not exactly. It turns out, the bike I shot was his alternate P4. If you compare the race picture to the bike in the other shots, you can see that the frame graphics are different… as are the wheels. A detail that both bike have in common though is the Rotor crankset with elliptical chainrings which you can see in the detail shot below.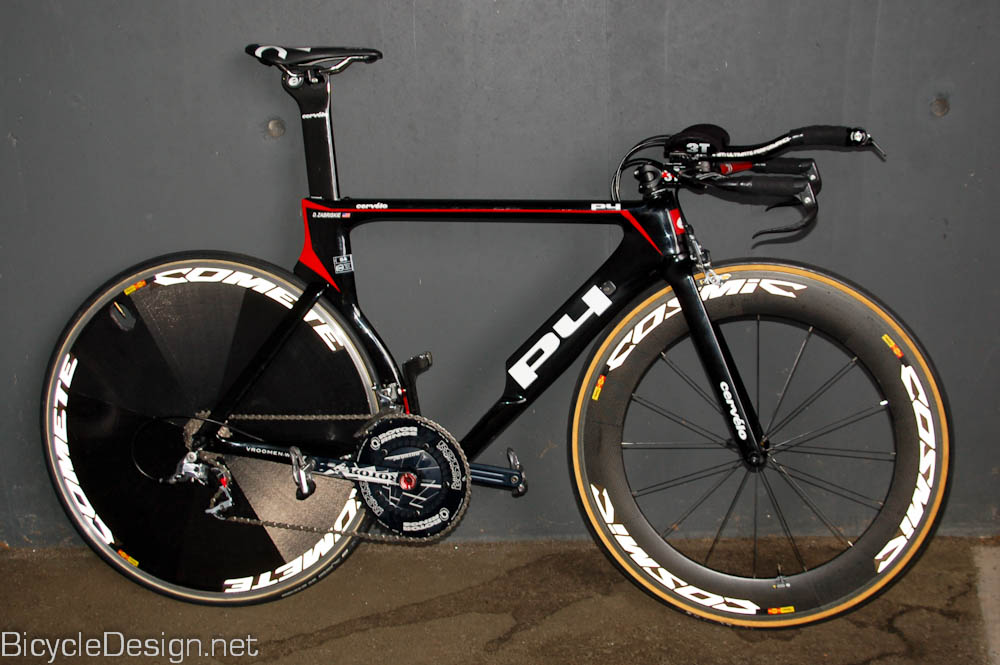 I have hundreds of other pictures from the time trial to sort through and post, but I'm not going to get to it today. Instead, it's time for some Memorial Day weekend time hanging out by the pool with my family. When I do sort through my shots  though, I'll update this post.
Update 5-30: I just posted a few of my US Pro shots to Flickr. Pictures of bikes can be found here, and my shots from the time trial are here.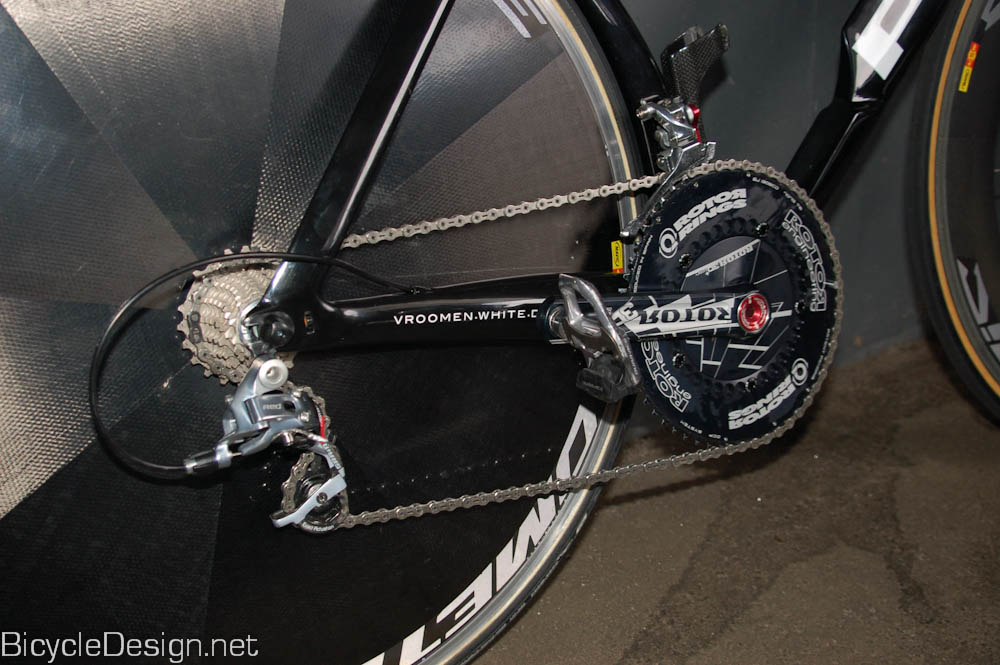 For now though, I'll leave you with a shot of one other bike…Taylor Phinney's Stars and Stripes BMC. Even though Taylor didn't make the podium this year, he had one of the best looking bikes out there. It was definitely attracting some attention before the race.