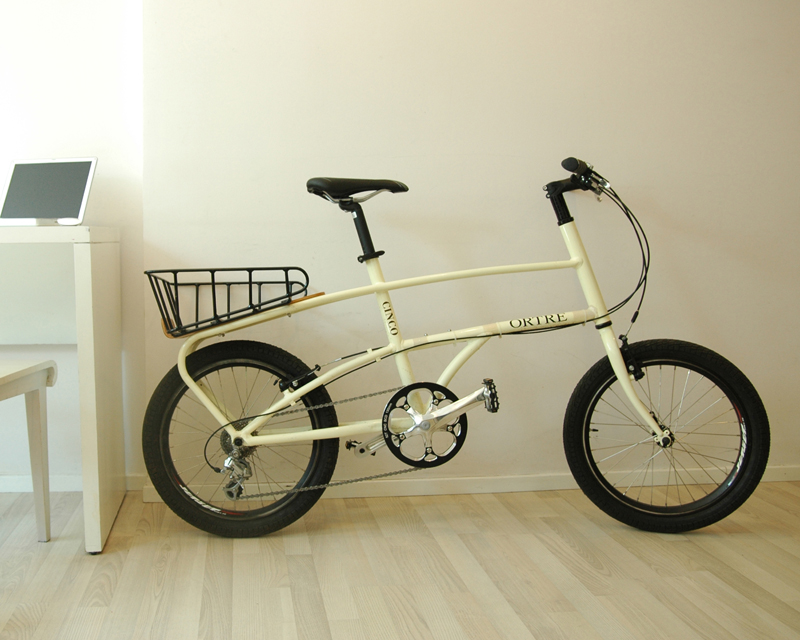 Alex Liauw contacted me recently about an "everyday cycling" bike that he designed. He mentioned that he was very interested in the "Commuter bike for the masses" design competition held here at Bicycle Design a couple years ago, and that the competition inspired him to design a bike for that market. His bike, the Cinco is now going into production and will be on display at the Taipei Cycle Show next week.
Here is what Alex had to say about his design: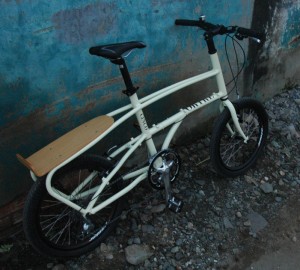 "The Cinco bicycle by ORTRE is purpose built for the baggage of an everyday cyclist. Some people swear by backpacks, some prefer dedicated racks with panniers, and of course there is the ubiquitous messenger bag.  However the team at Sydney-based ORTRE asked themselves "Why cant we just take a normal bag cycling? Why do we need a specific cycling bag?" The answer of course is the bike.
Drawing inspiration from the many design competitions seeking to find the ultimate commuter bike ORTRE came up with their first design project; an everyday, easy to ride bike for making short trips with luggage. Their answer, the "Cinco," is unique in design where the bicycles curved twin top tubes sweep past the seat tube to form a cargo rack fully integrated into the frame in function and aesthetics.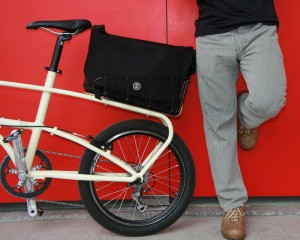 Using either the Wooden Carrier, or the Custom Basket in conjunction with the cargo rack. The Cinco can manage any luggage you like, be it your workout bag, groceries, or even your carry on bag when you're off to the airport. This versatility allows the Cinco to fulfill more of one's transport needs, and cycling to blend more into ones everyday life.
Many see racks, and baskets as detrimental to a bikes ride-ability.  The Cinco maintains precise handling and a nimble feel by placing baggage close to the bicycles center of gravity; thanks to the 20-inch wheels and extra long chain stays. Combined with an upright riding position, and easy flat bar controls, it is a bike that anyone can ride with confidence.
The Cinco is an intuitive mash of traditional porters, townies, cargo bikes and Japanese mini-velo's; compact and versatile.  Best of all, having met European Standards, it will be on the streets mid 2011.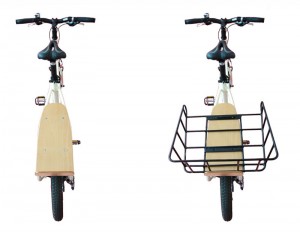 Seeing cycling's increased integration into the urban environment, the ORTRE brand was established in 2010 for the development of products for the "everyday cyclist." The founder Alexander Liauw draws on a background of industrial design in the outdoor sports industry, not to mention many hours in the saddle commuting. The Cinco is the first project to hit the street from ORTRE, soon to be followed by a range of tools and locks for the everyday cyclist."