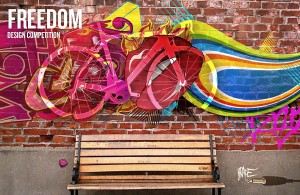 NeilPryde Bikes is running a design competition that many of you might want to enter. Between now and May 1st, design your own graphics for their Diablo model on the theme of Freedom, and you could win a frameset painted with your customized graphics and a $1,000 prize. If you win, they may even produce a limited edition run of Diablo framesets with your design. Read more about the competition, and download the templates you will need to enter here. If you are not familiar with the NeilPryde brand, read my post from late last year about the release of their first two frames
This fits into the category of design for bicycles rather than bicycle design, but I think the recently completed London 2012 Velodrome by Hopkins Architects is a beautiful structure. Check out a few interior and exterior shots at Dezeen.
The recently launched Think Work Play website showcases "the best ideas and creative talent in London." One of the features on the site now is a video interview with Jo Harrington from Union Cycle Works that you might find interesting.
Sticking with the British theme, I'll mention the Evoque concept bike by the designers at Range Rover. I heard about this and was expected something different, but it looks like other carbon road bikes on the market. More at Autoevolution (via Cyclelicious).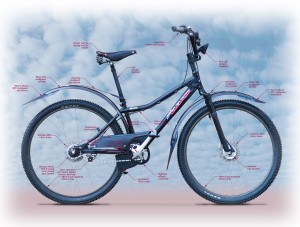 As the website points about, Geoff Apps' Cleland AventuraTT is "an off-road bicycle, not a mountain bike". Read more about the design philosophy behind the bike here.
Finally, I want to mention a comment that was left today on a post that is a few years old.  In addition the glow in the dark bike that Gary Fisher is riding in that post, Lock points out that Gary owns "at least one reflective suit made using Lumatwill(TM) from the folks at Dashing Tweeds." That seems like a great idea for regular clothing that can be used for cycling at night. Check out the ladies cycling cape that they make as well. Nice!