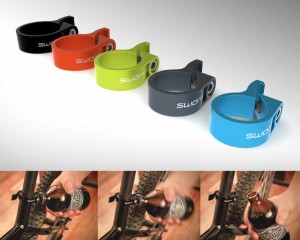 Nectar, a fixed seat clamp, and Elixir, quick release seat clamp, are the latest products from Swarm, a product design firm based in Salt Lake City. Both clamps feature a bottle opener that is nicely integrated into the form (unlike similar products that I have seen). They are launching the products using Kickstarter, so be sure to visit the project page there. Also, check out a recent post on Bike Hugger for more.
…and on the subject of beer and bikes, everyone needs one of these.
Tom (who comments here as mommus) sent me links to a lecture series by Cy Turner from Cotic Bikes. The 6 part series is 'engineer-centric' as he pointed out, but very interesting. Watch part 1 , 2, 3, 4, 5, and 6.
Wired magazine's "Frame of Mind: Inside the Art of Building Handmade Bikes" photo feature is definitely worth a look. It follows Jeremy Sycip though the process of designing and building a custom frame.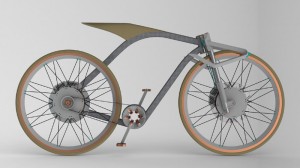 With Sovereign, Carlos Pereira wanted to create the feel of an old-fashioned café racer with modern materials and manufacturing techniques. His concept bike uses carbon and aluminum parts, with copper accents mixed in to accentuate the retro retro style. Read more about the Sovereign at Yanko Design.
Bike Vest is another 'not completely serious' product from 'whimsical designer' Steven M. Johnson.
Check out this interesting bike art at ENCICLIKA.com
It's time to go electric, says Peter Eland of Velovision.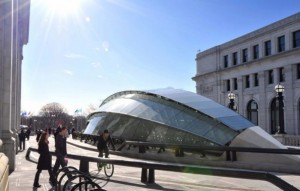 The proposed Bicycle Transit Center for Washington, DC by KGP Design Studio is pretty amazing. Scroll down to see all the images and drawings of the structure which includes lockers, changing rooms, a retail area, and parking for 200 bikes.
Finally, I have refrained so far on commenting about the whole UCI frame accreditation mess. It's a hard topic to comment on anyway as the information is vague and constantly changing. I have made my thoughts about the UCI clear in the past, and their expensive sticker program has done nothing to change my opinion. I do think that Fat Cyclist did a nice job of explaining it in this fake news piece (which may or may not actually be fake).