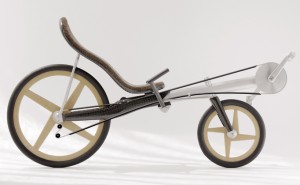 It is Friday afternoon, but I'm still pretty busy trying to wrap up a few things before the workweek ends. While I have been focused on a couple of big projects this last couple weeks, the bike related links that I have wanted to share have been stacking up. I guess that means that it is time for another rambling, rapid fire Friday link post… so here it goes.
Cyclelicious pointed out recently that the 'City Recumbent' by French designer Jean Davignon is one of the shortlisted entries, out more than 3000 total, in the 'Seoul Cycle Design Competition'. Read more about it at Designboom.
Also at Cyclelicious, is a post about Schlumpf Innovations' "Advanced Belt Drive System", which was announced last week at Eurobike. According to the post, "This modular system fits onto the rear hub to simplify conversion of a bike design to a belt drive system, especially when used in conjunction with Schlumpf's geared cranks." Interesting.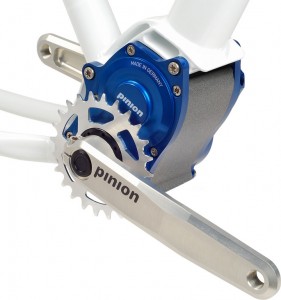 Another transmission product from Eurobike that caught my attention is the Pinion P-1 gear box. It offers 18 usable gears with no overlap and a constant 11.5% increment from gear to gear. Read more about it on the product page.
Polar and Look collaborated to "introduce the first clipless pedal that measures power output and cadence." That's a partnership that makes perfect sense to me. Read more at Bike Hugger.
If you couldn't make it to Eurobike last week, you can still read the 4 Show Daily newspapers, which are now available on Issuu. If you want to see photos from the show, in addition to the official Eurobike photos, you can also browse through some of the galleries from Road.cc. For a different slant on the show, take a look at the MTB focused coverage from PinkBike. Competitive Cyclist's "Eurobike Confidential' recap post is another one that is definitely worth a look.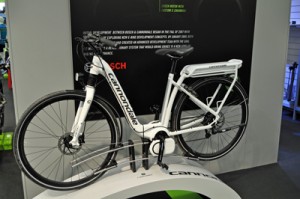 I have already mentioned a couple of them, so it is no surprise that e-bikes were once again big at Eurobike. Cannondale displayed a couple of e-bikes in their booth, one of which was developed in cooperation with Bosch. Early in the show, Carlton Reid posted a video to Twitter of that new Cannondale ebike as well as the concept ebike that they also had on display. Also from Carlton is this shot of a prototype e-bike powered by solar canopy from Ecobike of Spain.
Of course, not all e-bikes are production models. The electric push trailer is sort of interesting in this Make: Online post about homemade powered bikes.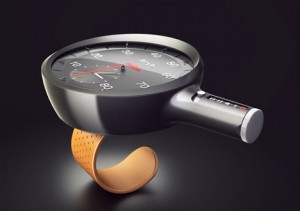 Core 77 recently posted an analog bike speedometer designed by Redfish Creative. I like the form…nice and simple. Also spotted at Core, the Winora XP3 Urban eBike was designed by Alex Thusbass and Lutz Kucher and introduced at Eurobike last week.
You have probably all seen the PUMA Mopion cargo bike by now. Mikael from Copenhagenize recently test rode the bike, designed by KiBiSi, and posted a very favorable review.
Speaking of review bikes, I have an 8-speed Nexus equipped Urbana that I am trying out for a while. I am really enjoying that bike so far…look for a full review in a few weeks.
I could go on with links, but this post is already getting too long and I still have some work to finish. If you made it this far though, have a great weekend.