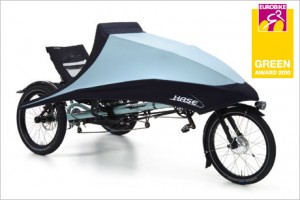 Eurobike wrapped up on Saturday with a very well-attended public day. According to the show management, 22,300 members of the public attended on the last day in addition to the 1,100 exhibitors, and 1,732 journalists, and 41,482 trade visitors who were there throughout the show. That makes 2010 another record year for attendance in Friedrichshafen…a fact that probably does not come as a surprise to any of you.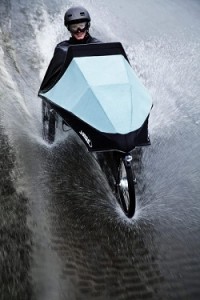 The winners of the 2010 iF Eurobike Awards were announced last week during the show. The jury narrowed the 417 total entries into 92 award winners. Out of those, the twelve most innovative entries were honored with GOLD awards in several categories. You can read about the 12 Gold winning products here or here, and see pictures of a few of the selected products here at Zwomp (note: the link is in German, but Google translates it pretty well).
In addition to the 12 Gold winners, one product was selected to win the Eurobike Green. According to the jury, the Hase Spezialräder Klimax pedelec recumbent trike with a detachable folding fairing (pictured above) particularly exhibited "high ecological and sustainable value." The jury pointed out that an e-trike like the Klimax illustrates "that pedelecs as electrically supported bikes are now available in many different consumer-friendly versions – starting with city bikes to compact, folding and trekking bikes … on up to recumbents."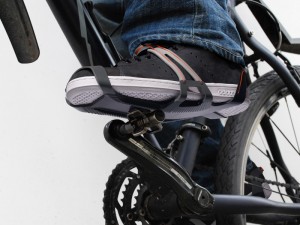 Separate from the 92 awards given to production products were the Eurobike Student awards. Out of 148 student submissions, twelve were honored with awards. One of those student concepts was Christian Breig's Adiubik clipless pedal adapter, which makes clipless pedals compatible with regular street shoes. According to Christian, the concept allows you to "have a daily training ride on the way to work, university or in your recreational time without taking an extra pair of shoes with you." More information is available on his website at www.christianbreig.de.
I have not yet seen the other 11 winning student designs form the show, but I would like to. If anyone has a link they could point me to, please do so in the comments.
Update: More shots of the Eurobike Awards and winning products can be found here.
Update 9/10: Thanks to Torben Finn Laursen (one of the Eurobike award jurors) for uploading images of the other selected student designs. Check them out on his Picasa page.