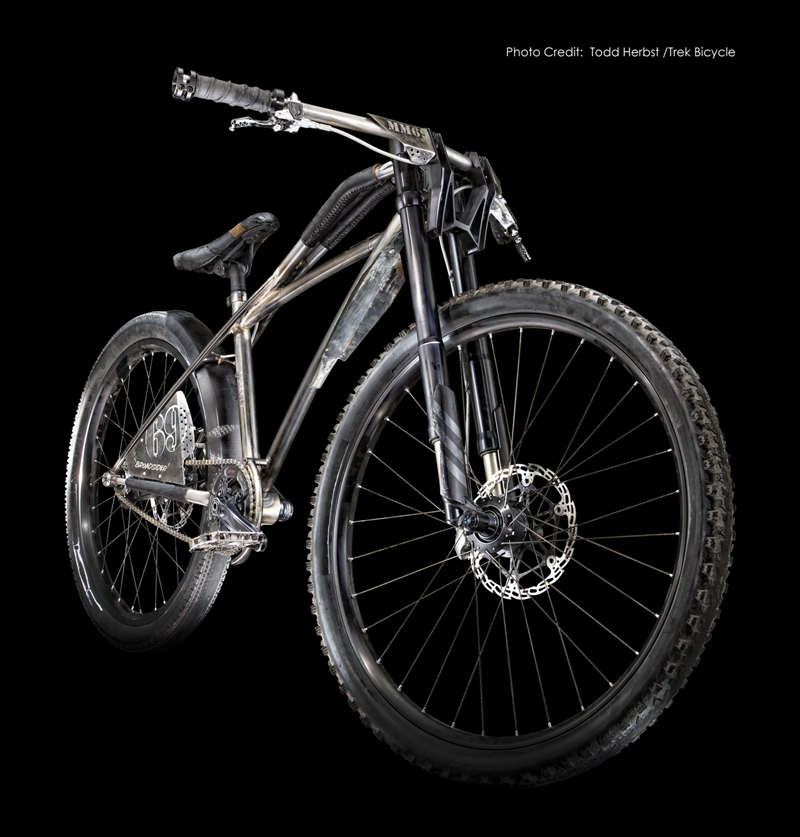 I am traveling in China this week, and I'm definitely feeling the effects of the 12 hour time difference after a very long day of work. Before I get some sleep though, I want to quickly share a few images that I received from the Trek design department. Mike Hammond designed The Broadsider as a concept bike for the Trek World show this year. He explains that the concept, which stemmed from an earlier discussion within their MTB design group, "comes straight out of a post-oil, post-apocalyptic graphic novel based on its namesake."
"It tells the story of the legendary 'Cliff Racer' Max Malco who lost his life saving a young boy from his racing rivals." Make sure you check out the comic book that they created to go with the concept bike in the last image below.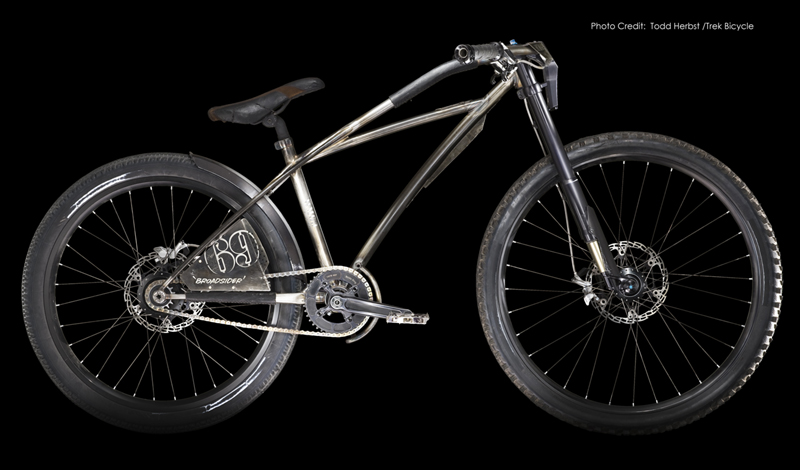 Mike points out that "this is not a bike Trek will ever produce – it is an outlet for innovation and creativity. It is through executions like this the design team continually dreams up new directions to keep up the excitement and enthusiasm for bicycles." Pretty cool stuff! It looks like a fun project and I am sure it will be a hit at the show. I can't wait to see more from Trek World 2011 soon.