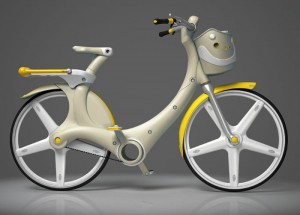 Omer Sagiv is an industrial designer who currently works for Ron Arad in London. He sent me three of his conceptual bicycle designs, which you can also check out on his blog. Some of his sketches in particular are worth a look.
I was sort of shocked to see this collaboration between Cervelo and luxury fashion brand Chrome Hearts. It didn't really seem like something Cervelo would do. Well, it turns out they didn't. This tweet from Gerard Vroomen makes that pretty clear. In real Cervelo news, the R5ca "Project California" road frame was recently unveiled.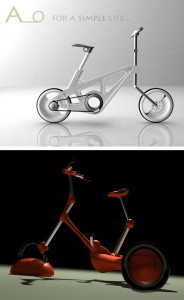 Bike Rumor points out the new Trek time trial bikes, which feature Kammtail Virtual Foil shaped tubes. The compartment behind the seattube is a nice touch.
Designboom posted about the book, Velo: Bicycle Culture and Design. They include some great photos in that post, so definitely check it out.
Finally, I will mention this electric assisted recumbent tricycle by Revolution Cycle Company. According to the description, it is a lean-steered and features "a canopy, seasonally adaptable nylon skins & seating, and flatbed storage."