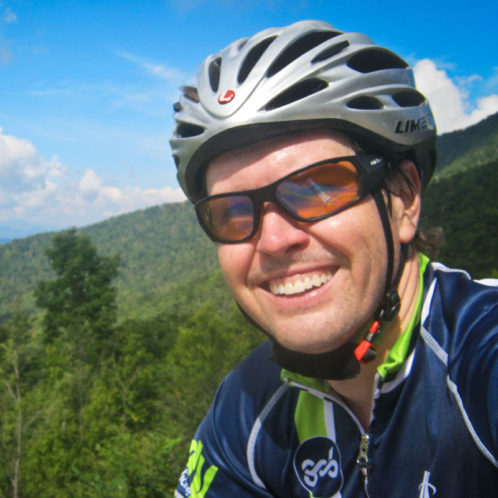 Update: As of November, 2015, BicycleDesign.net is no longer updated. Enjoy the 10 years worth of archived posts, and find me now at JCT.design.
________________________________________________________
Welcome to Bicycle Design! Since 2005, this blog has been the place for discussion of design in the bicycle industry. All types of bicycles (and other human powered machines) are covered here, from the latest high-end road and mountain bikes to transportation oriented bikes and unique utilitarian designs.  Hopefully, those of you who love bicycles as much as I do can find something of interest in these posts. Keep in mind that my posts are only the beginning though. I encourage you to leave a comment if you have anything to add. Discussion is what makes the blog interesting.
But enough about the blog… you may be wondering who writes this stuff? My name is James Thomas, and I am an industrial designer who is perhaps a bit obsessed with bikes and cycling. I design other types of consumer products by day, but bicycles are my passion and I like to share my thoughts about them through this blog when I can find some free time (though free time is pretty limited for me with a family, a full time job, and a house full of bikes). For a little more background on me, you can check out my very first post, read an older interview with me from BikeBiz magazine, or see a profile of Bicycle Design on Bike Radar.
In addition to design and cycling, I have an interest in photography…especially at bike races. My photos have been featured in Pez Cycling News, Road Bike Action magazine, and Cyclocross Magazine just to name a few. If you are interested, you can see more bike related shots in my Flickr bicycle racing collection or in my Instagram feed.
There are several ways that you can connect with Bicycle Design. You can subscribe to the RSS feed, follow on Twitter, become a fan on Facebook, and add to your circles on Google+. Also, there is an email newsletter if you are interested in infrequent, but informative messages about what is happening here at Bicycle Design.
Thanks for reading,
James