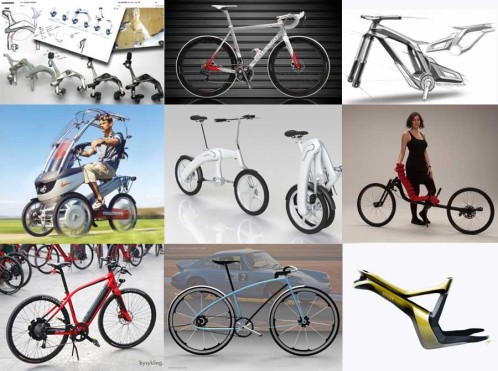 Another year has come to a close, and that means that it's time for the annual recap post for this blog. Compared to 2011, traffic was up slightly with 1,236,847 page views in 2012.  About 30% of the visitors in the past year came from the United States (where this blog is based). The United Kingdom was 2nd on the list of countries that sent traffic to Bicycle Design accounting for around 8% of total visitors. Germany, Canada, Australia, France, the Netherlands, Italy, Spain, and Japan rounded out the top 10 proving that this blog truly does have an international following.
As usual, the biggest referrers were Google, Facebook, and Twitter, but Reddit also moved up the list significantly this year. Separate from Google search, Google + moved up as a major referrer as well. Not including search and social media though, the top 15 websites that sent traffic to Bicycle Design in 2012 were;
As has been the case in previous years, the 15 posts with the most views in 2012 were mostly new, but also included a few older ones. In order, the most popular posts here at Bicycle Design in 2012 were:
So there you have it…the year in review at Bicycle Design. Check back for more interesting design related content in 2013 starting with the results of the ISUDA Bike Share Design Competition that will be ending soon. Remember, the last day to submit a concept will be Friday, June11th, so get those entries finished and submitted. We are looking forward to seeing your ideas, and sharing them with all of the readers here at Bicycle Design.