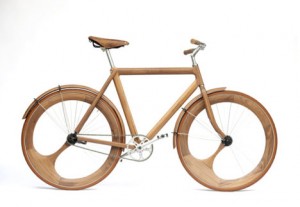 I have posted quite a few wooden bikes in the past, but this one by Dutch industrial designer Jan Gunneweg is certainly unique in the design of the wheels. They feature a wooden spoke that is integrated into the rim and balanced by traditional steel spokes on the opposing half.  It is hard to tell if the wooden spoke is glued around a standard hub, or if the hub shell is made from two pieces that sleeve through a hole in the wood and are fastened with screws (visible on the flanges). Regardless of how it is constructed, I would be curious about how it rides. Read more at TreeHugger or at Fast Co Design.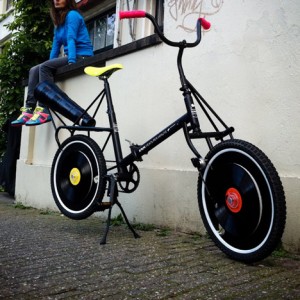 On the subject of Dutch designers, Dezeen recently featured the 'Feats per Minute' project by  Merel Sloother, Liat Azulay and Pieter Frank de Jong. The bicycle, which allows the rider to play records on the rear wheel while riding around town, is being exhibited at Dezeen Space in London for a period of thirty days.
The folks at Ilex Press are working on a book of bike painting techniques. In order to find fresh talent, they are offering £250 (or $400) to the best paint job submitted to them by November 14th. They mention that this applies not only to decorative jobs but also classy and faithful restorations and is open to everyone, so send them pictures of any paint jobs that you are particularly proud of.
I always like to see bikes on home design blogs. Remodilista recently posted about bicycles and accessories used as décor.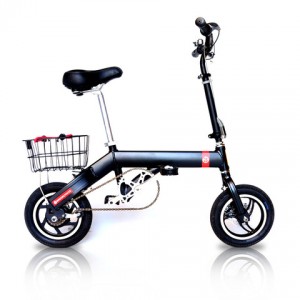 Until this Friday, October 14th, the new CMYK 2.0 Folding Electric Bicycle from Brooklyness is available through Idea.me for a contribution of $800 (the retail price will be $1,650). See the bike in action in this video, and head over to the Idea.me page if you wish to preorder one.
Finally, I will mention the carbon fiber 'Surpaz' folding bikes from ORi. The use of carbon for a small wheel folding bike is somewhat unusual, so a reader, Frank, sent a message asking if I had more information about the designs. I don't… and I haven't had to time to dig into it. If any of you have the inside scoop about these bikes though, please share in the comments.