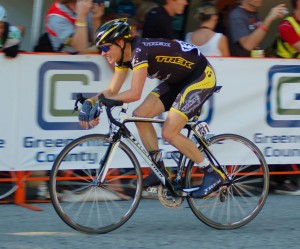 After a long day back at work, I am still coming down from the excitement of another great US Pro race weekend here in Greenville. It was great to see 20-year-old Taylor Phinney from the Trek-Livestrong U23 development team pull off the time trial win on Saturday, but his 21-year-old teammate Ben King's victory in the road race on Sunday was even more exciting to witness…truly one of the most impressive solo breakaway wins I have ever seen. Many Greenville locals were out to support defending champion and resident pro George Hincapie, but Ben King won over the crowd as he fought hard to become the youngest winner in the 25-year history of the USA Cycling Professional Road Race Championship.
Enough talk about the race though. In keeping with the theme from Saturday's post, I want to share a few of my shots of the winning bike, King's SRAM Red equipped Trek Madone.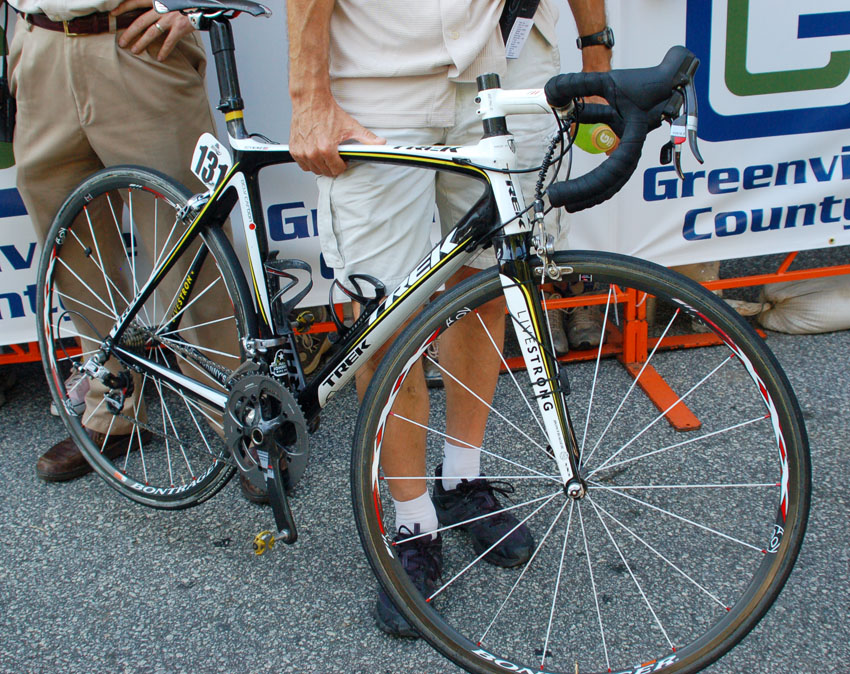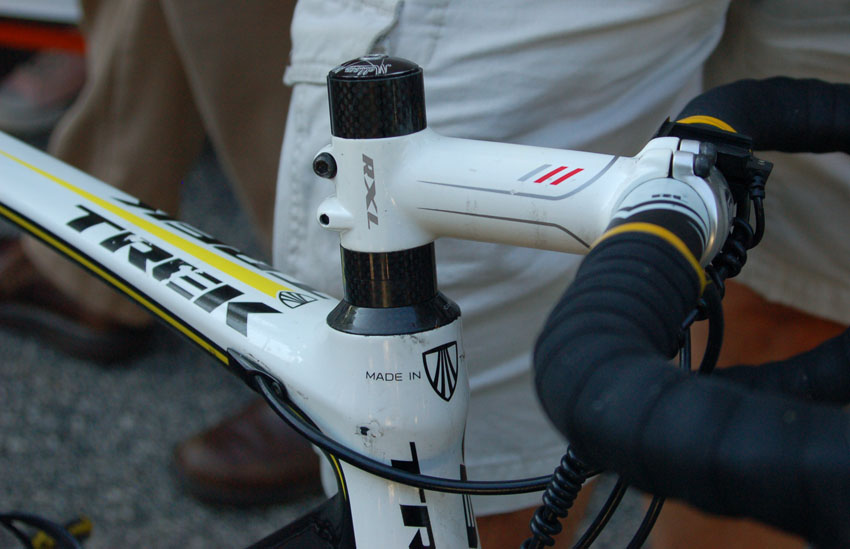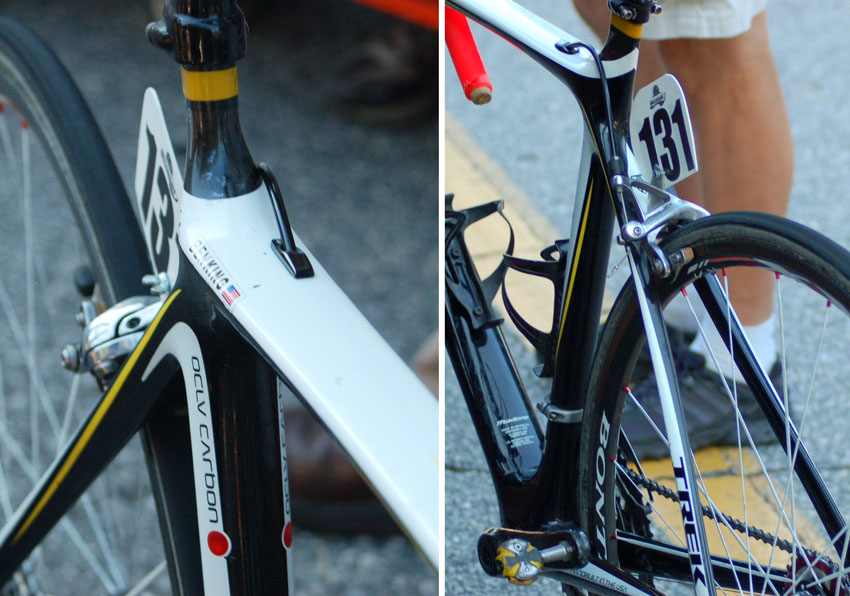 I have many more pictures from the weekend to post, both of the racing action and of pro bikes from the different teams. Look for all of those on my Flickr page as I continue to sort through and get them uploaded.
Update: My race photos are now uploaded to Flickr. You can also see my shots of many more of the pro's bikes in a separate photo set.