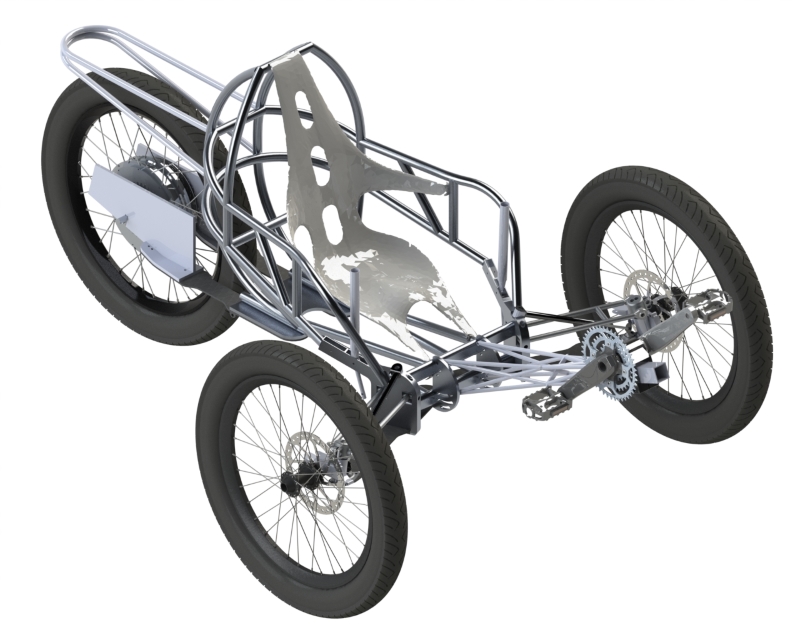 For his final project in Mechanical Engineering at the Danish Technical University, Israeli born Danish citizen Kuba Szankowski designed a velomobile based on the classic Leitra design. He worked closely on the project with Carl Georg Rasmussen of Leitra, who "at eighty years young still builds and maintains all the velomobiles, as well as most any other aspect of the business himself."  Prior to earning his degree, Kuba had worked as a bicycle mechanic and as an advocate for bicycle transportation in Jerusalem, so he wanted to build on those experiences and create a design that would introduce human powered transportation to a wider audience.
He explains the idea behind his redesign of the Leitra:
"My main intent was to develop a bicycle fit for my mother (this is actually what I described in my exam, oddly enough)- a bicycle which cannot fall, with electrical assistance, which encapsulates the rider and protects by being visible and high above the ground. This, along with my own perspective of the ways with which the Leitra velomobile could be improved; these being the lack of ergonomic adjustability, its lack of customization for shared usage in a household and others brought me to my design.
I describe a bent aluminium chassis with a platform for a battery pack or other electrical components. The Leitra seat- a 900-gram fiber composite, originally designed by Carl G. by imprinting his bottom in the snow, was 3D scanned. The resulting file was used to develop the two seating positions, along with an adjustable crank mast.

The vehicle is equipped with 24-inch wheels and a unique (to my knowledge) suspension system, which is a hybrid gas damper/ leaf spring. This is in comparison to the existing Leitra suspension, which is also unique (and field-tested!) double cantilever leaf spring, with about two cm displacement. What the existing suspension lacks is a dampening mechanism.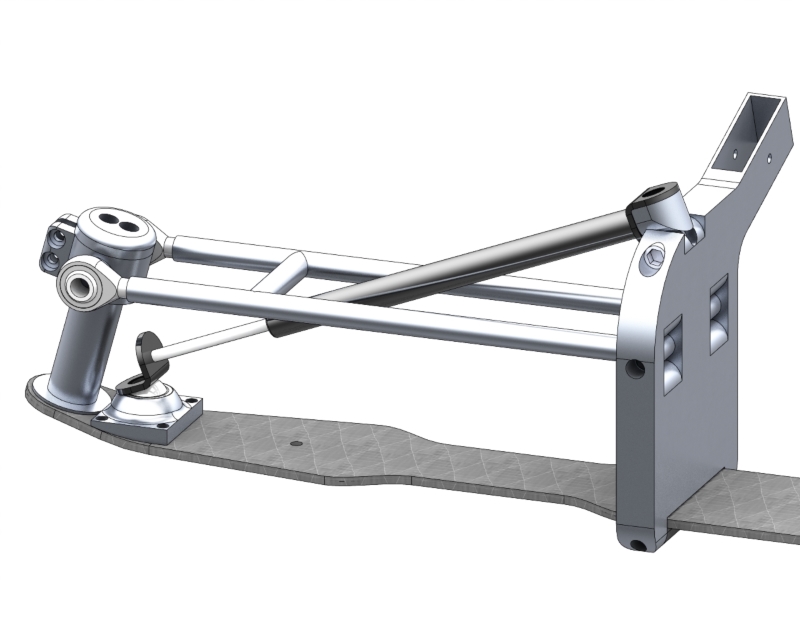 My analysis consisted mostly of Finite element modelling of the existing leaf spring and chassis. By having two models (the existing frame vs. the redesign), I was able to achieve what I called "independence from model discretisation". The viability of all this is of course subject for debate, and I welcome to share my findings with anyone interested.
In terms of this vehicle as a solution to the "blue ocean" problem, I envision three categories resulting; these are: the base tricycle, with no electrical assistance; a pedalec ("E-bike") class tricycle and an electrical vehicle capable of higher speeds (up to 45 km/h).
Kuba mentioned that he was interested to read the recent post by Karl Sparenberg of Windcheetah, whom he had the opportunity to meet, along with Mike Burrows, at the latest SPEZI festival. "I was happy to see a fellow engineer picking up the work of the masters and advancing it. I wish to find new audience for the Leitra, and bring these weird machines closer to my homeland and the world." Kuba will be presenting his design on October 30th at the 2015 Velomobile Seminar in Austria, so hopefully that will be the first step in making his design a reality.  I am looking forward to seeing how it progresses.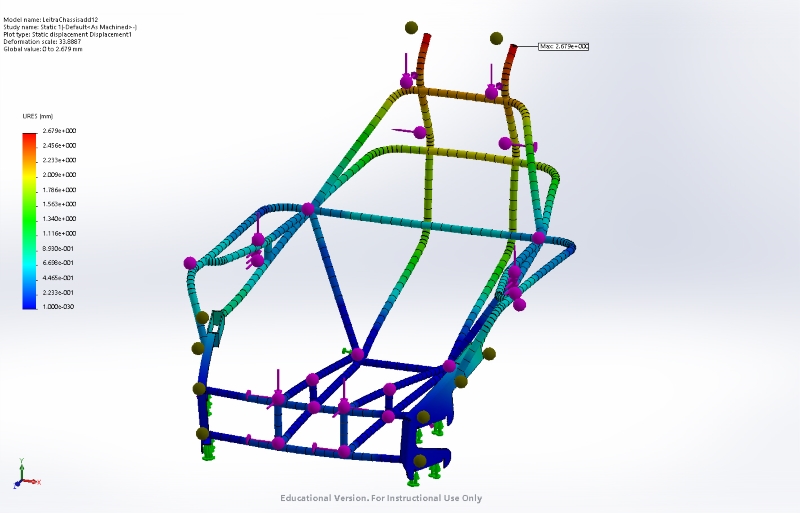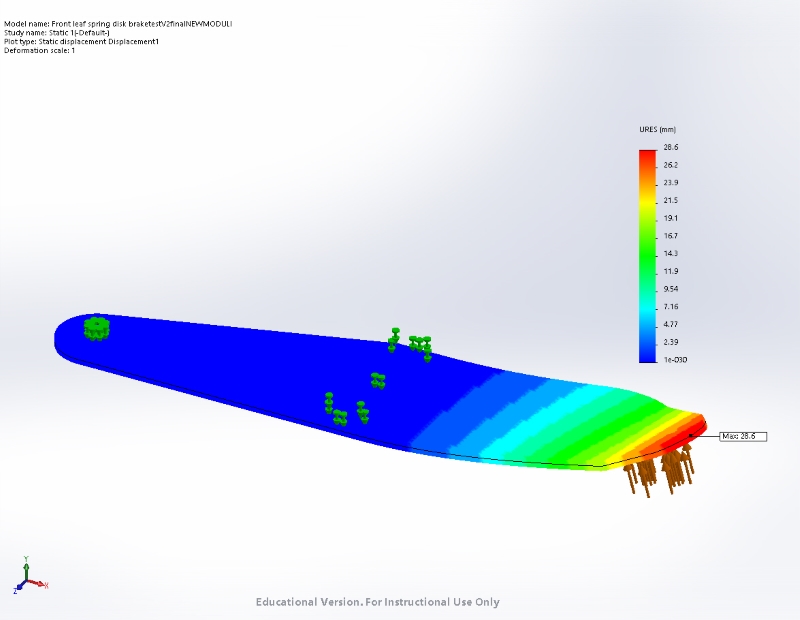 Subscribe to the email newsletter, and follow Bicycle Design on Facebook , Twitter , Pinterest , and Google + … and now on Instagram too!