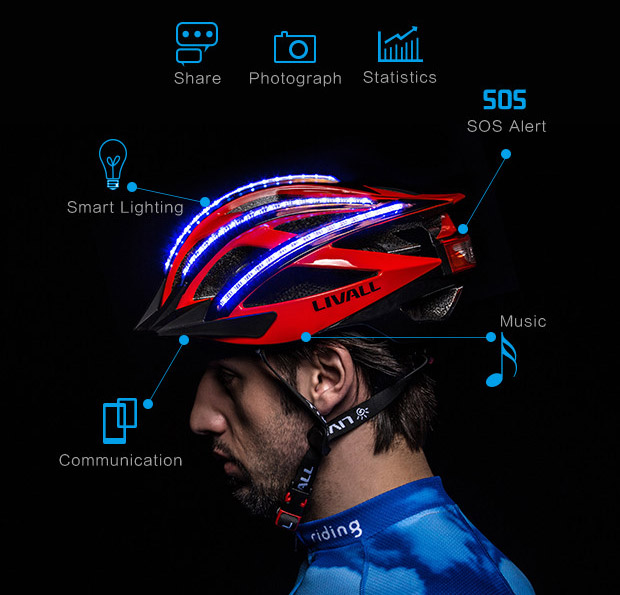 A few weeks ago, I mentioned a couple of interesting helmet designs that recently caught my attention.  Both of those helmets, the Closca Fuga and the Lumos helmet, include technology based features, but the latest helmet from Chinese company Livall takes the idea of a high tech "smart" helmet to a whole new level.
The LIVALL Bling helmet (don't dismiss it based on the name) claims to be the first smart cycling helmet to include "LED indicators, a gravity sensor, bluetooth speakers, a cadence sensor, and more. " Though the helmet includes fitness, social media, and entertainment features, the company points out that improving rider safety was the original focus of the design. The idea for the product came after after LIVALL Co-Founder and CTO Yong Liu broke his arm in a bike crash, and "recognized the demand for a smart helmet that merged safety with tech functionalities. "  You can watch a video that explains the smart features (and there many of them), but perhaps the most interesting from a safety standpoint is the SOS alarm function. If the helmet's built-in gravity sensor detects an external strike, it will automatically send the rider's location information to an emergency contact.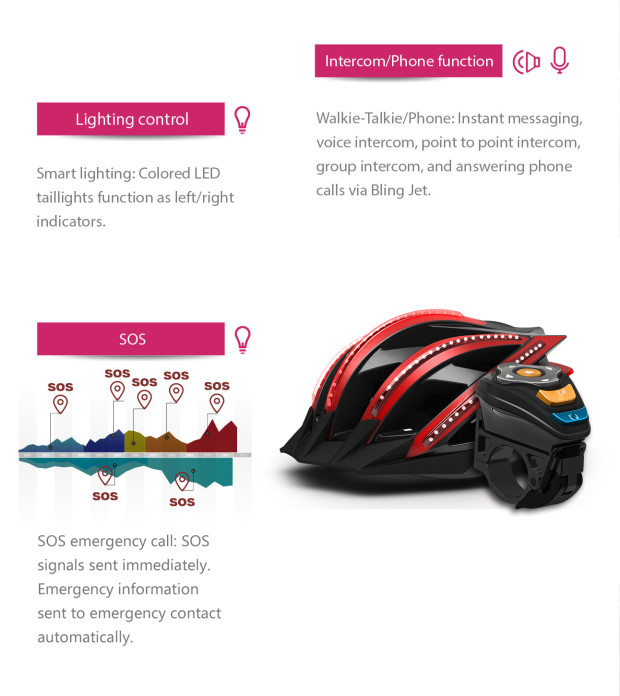 The integrated LED's in the shell of the helmet include taillights and turn signals, which can be operated by a Bluetooth enable handlebar mounted control center.  The Bling Jet remote control connects to the helmet and to the user's smartphone, and can be used to control many of the different communication and safety features.
The Nano cadence sensor, which allows the app to track and display data such as slope rate, gradient, altitude, speed, is also interesting and is unlike other cadence sensors that I have used.  Rather than strapping a sensor to the crankararm , a small round plug fits into the dust cap opening on the crankset. According to the specs, the sensor  fits into the right crank, but presumably it should work on either side since many newer cranksets don't have an opening on the drive side.
Currently, LIVALL is seeking funding for the Bling though an Indiegogo campaign, where you can see additional images and find out more about the product. They are offering an early bird price of $99 for a helmet that will be delivered in October of this year (and the app is already available on iTunes or in the Google Play store).
As I mentioned before, there are a LOT of different features (maybe a few too many), but I am looking forward to test riding with a Bling helmet soon. Some of the entertainment features may not be necessary, but I really do think that some of the safety, communication, and fitness features are quite interesting and will be standard on helmets in the not too distant future.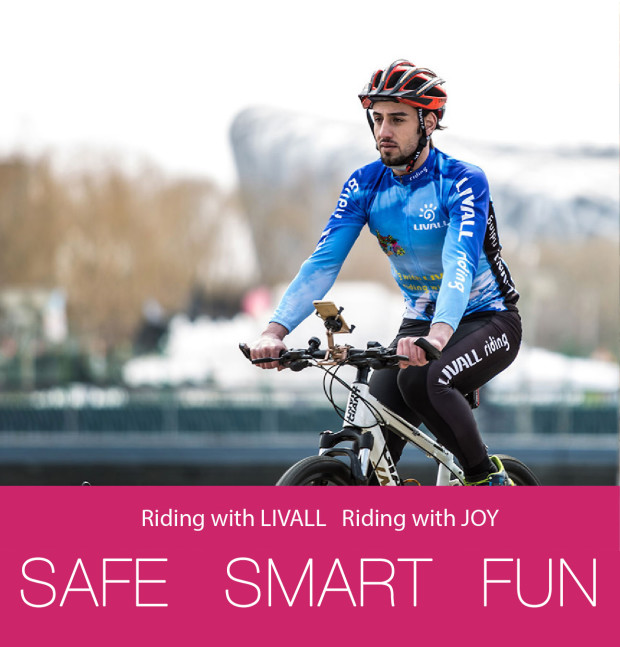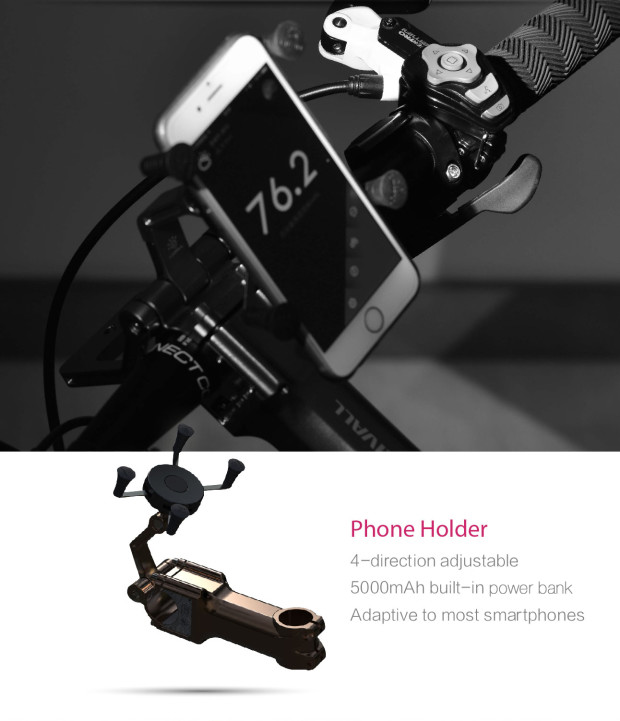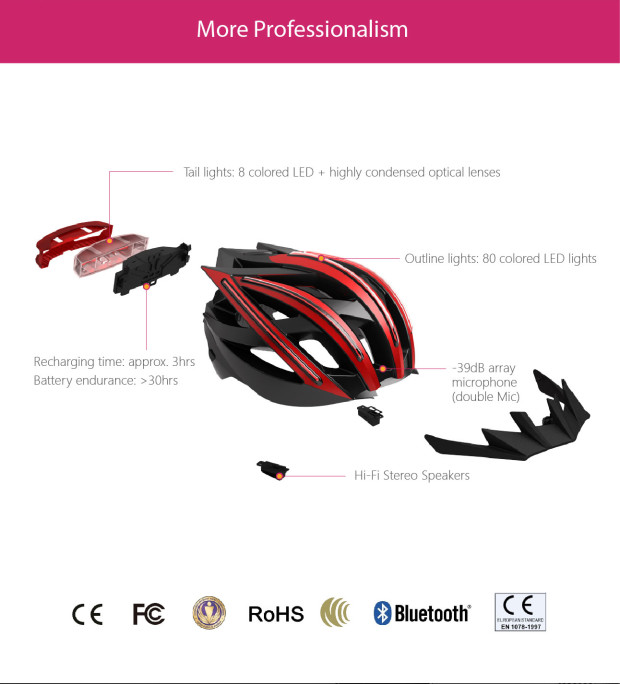 Subscribe to the email newsletter… and follow Bicycle Design on Facebook , Twitter , Pinterest , and Google + .