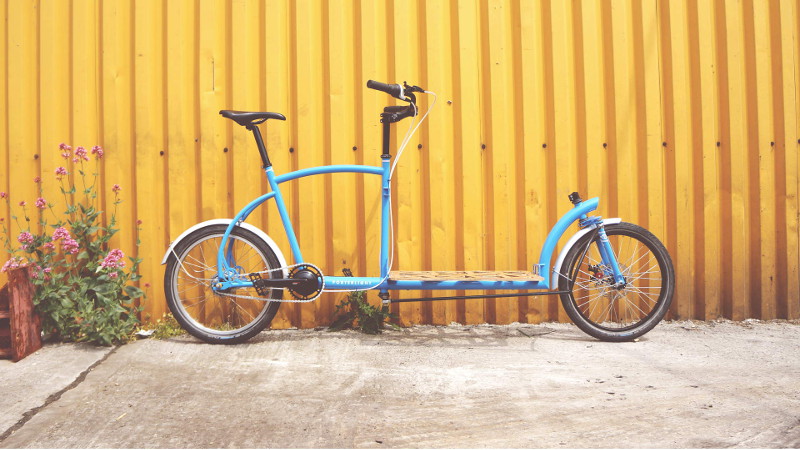 In 2008, Lawrence Brand, of Porterlight Bicycles, decided that he needed a cargo bike, but he didn't have a secure place outside his London apartment to store one. He found that existing cargo bikes on the market were too long and heavy, so out of necessity the idea for Bringley was born. The bike was designed to be only about 40cm longer than a normal bike, but it features a large, and versatile, 60cm flat cargo deck.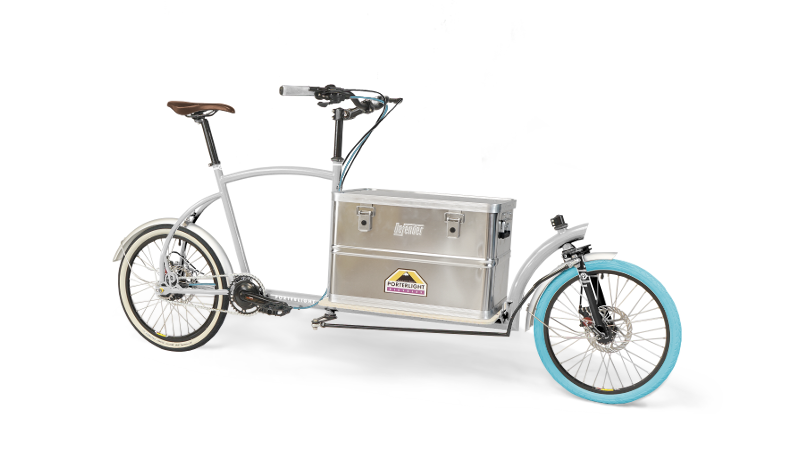 Lawrence explains, "Bringley has been designed to fit into a normal domestic elevator standing on one wheel, and to be easy to store on the side of a hallway. I've achieved this through tucking both ends of the bike around 20" disc brake wheels, the rear being laced to a Alfine 8 speed hub, as well as systematically working to keep the overall frame length down." You can easily swap out the flat deck
for options like child seats or a crate, and the low center of gravity keeps everything stable.
After building his first prototype last year, Brand wanted to do some long term product testing. He decided that his London commute was not quite enough, so he flew to Bucharest, Romania and embarked on a 3 month, 5,000 km solo journey.
"I took the bike on a three month 5,000km test ride from the west coast of the Black Sea in Romania, to the China's western border in Kazakhstan. Fully laden with my camping and touring gear, the bike performed perfectly over mountains, through deserts, and on increasingly unpaved roads. I incorporated lots of lessons learned on that trip into the new design, and am now really excited to be able to show off this new design."


Currently, he is manufacturing the frames and forks on a custom order basis in his London UK, workshop. He built
an online configuration
into his website, where you can visually specify the components, and colors of the bike, as well as the type of deck you need for your bike.  Initial options are the ones shown in the images here- double BoBike child seats (chosen for their ultra safe construction and head guards), an aluminum trunk, plastic crate, and geometric patterned birch plywood flat deck.
Interesting design and story. Check out the background page on his website for more.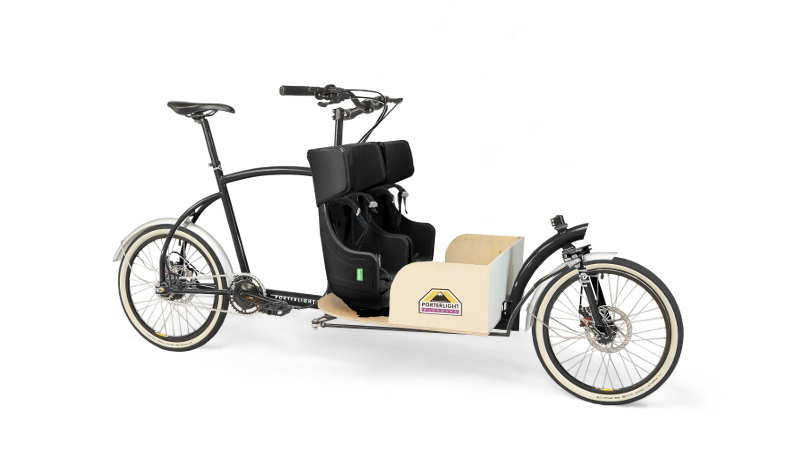 Subscribe to the email newsletter… and follow Bicycle Design on Facebook , Twitter , Pinterest , and Google + .