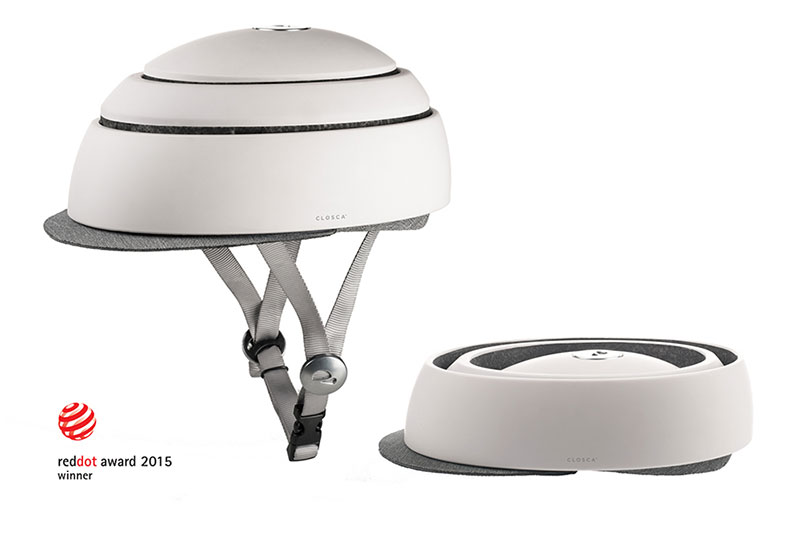 Folding helmets have been around for a while, but most of the ones that I have seen fold or compress laterally. The Closca Fuga is different though. It compresses from the top down, reducing its volume by more than 50% for easy storage in a purse, bag or backpack. The clean aesthetics are nice too, with radial sections that give the helmet a distinctive look that works well with casual urban cycling attire.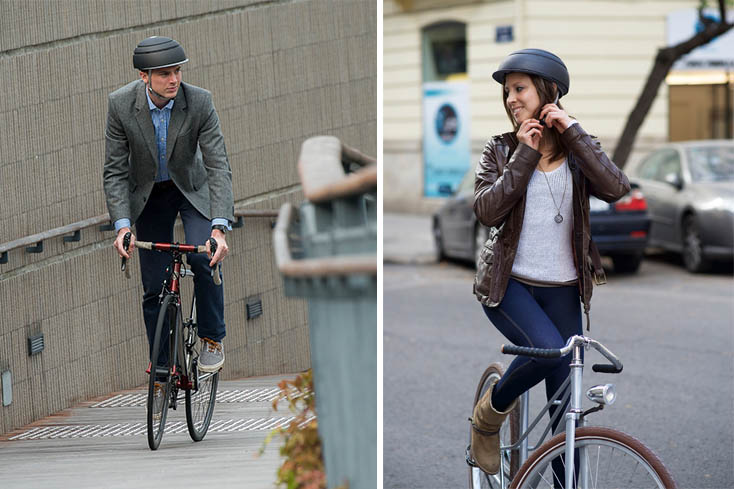 The Closca Fuga also features NFC connection technology, allowing it to send and receive information to and from the user's smartphone. On the Closca website, they mention a couple interesting possible applications for the NFC chip:
"Would you like if your helmet could give the instruction to call your emergency number only by approaching your smartphone? Can you imagine taking your public bike using your Closca helmet instead of your citibike card?"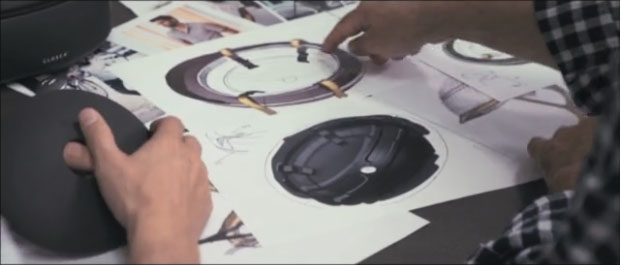 The Fuga recently received a Red Dot Design Award 2015, and you can learn a bit about the design in a video that they created to tell the story of the product and company.  Also, be sure to visit their IndieGogo page to learn more about the design, and to pre-order a helmet if you wish.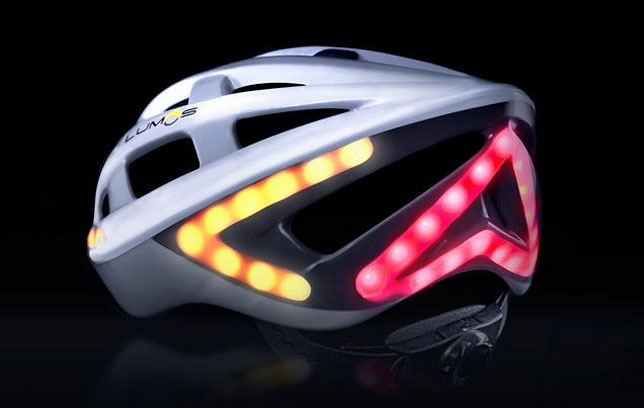 Lumos is another new helmet design that is quite innovative. It features integrated brake and turn signal lights to "help cyclists stay safe and visible on the road." The turn signals are activated by an included wireless remote that mounts on your handlebar and the brake light is fully automatic (though I am not sure exactly how it is activated). The LED lights are powered by a rechargeable battery that lasts a week between charges if you use it 30min/day, and, like the Closca, this helmet is CPSC and EN 1078 safety certified.
The Lumos will launch on Kickstarter soon, but for now you can learn more about it on their website or Thunderclap page.




Subscribe to the email newsletter… and follow Bicycle Design on Facebook , Twitter , Pinterest , and Google + .