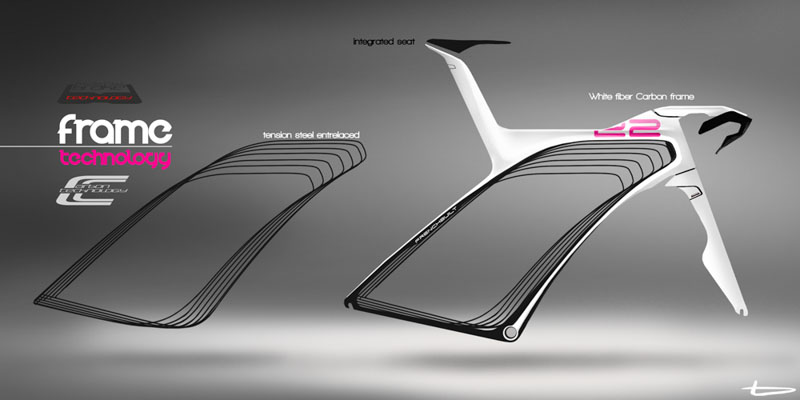 Last fall, I began a post about the FrenchBuilt 22 Triathlon concept bike by saying, "every once and a while, a design on Pinterest catches my attention and I want to find out more about it." Thanks to Ben Goudout, the designer of that bike, I recently did find out a bit more… and received additional images of the prototype that was presented at the Paris bike show a couple years ago.
As mentioned in the first post, the bike was designed for RCD Small Dots in 2013 and a 3D printed prototype was displayed at the show later that year. You can see additional images of the prototype below, as well as a couple of Goudout's design renderings (at the very bottom of this post).
Also be sure to visit his website and Coroflot page to see his additional work, including the Peugeot EDL 132 concept bike. Nice work! I'll look forward to seeing more from Goudout soon.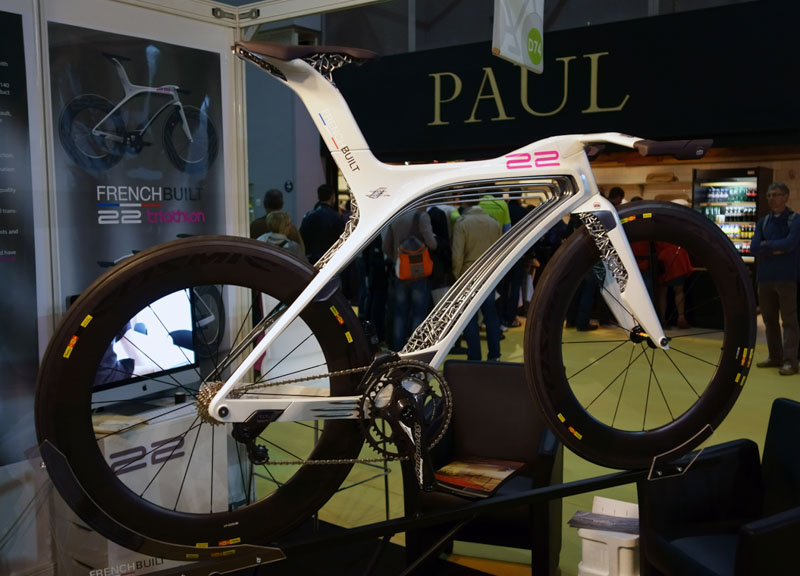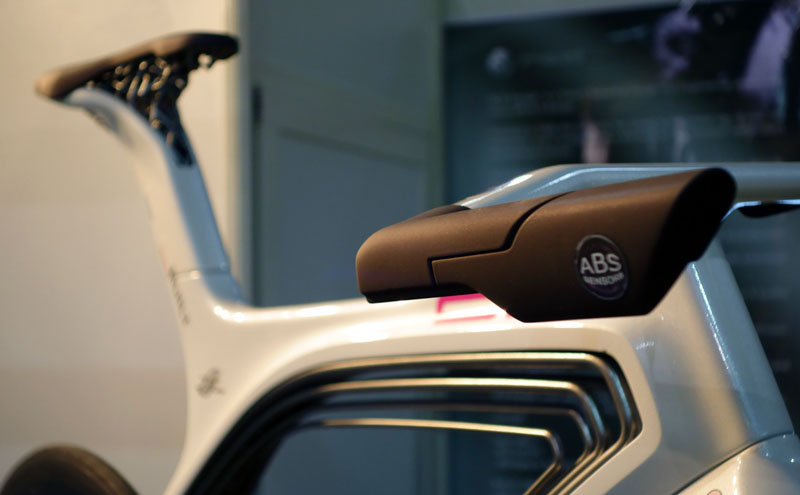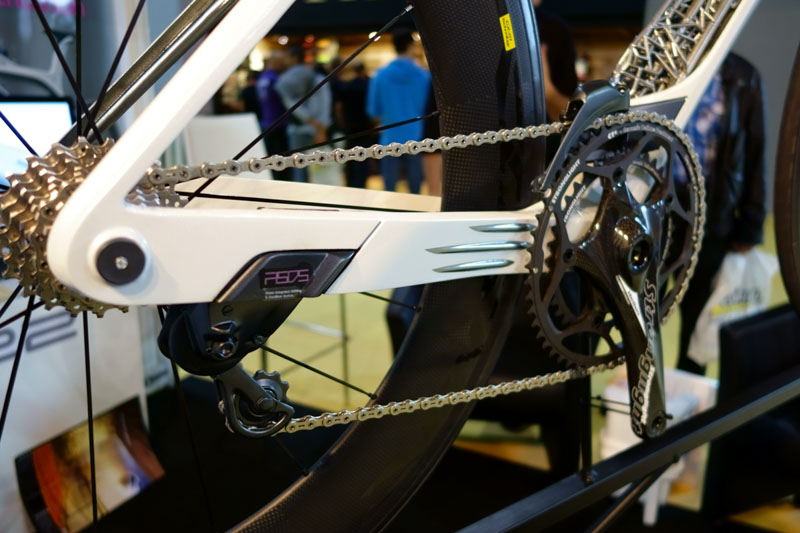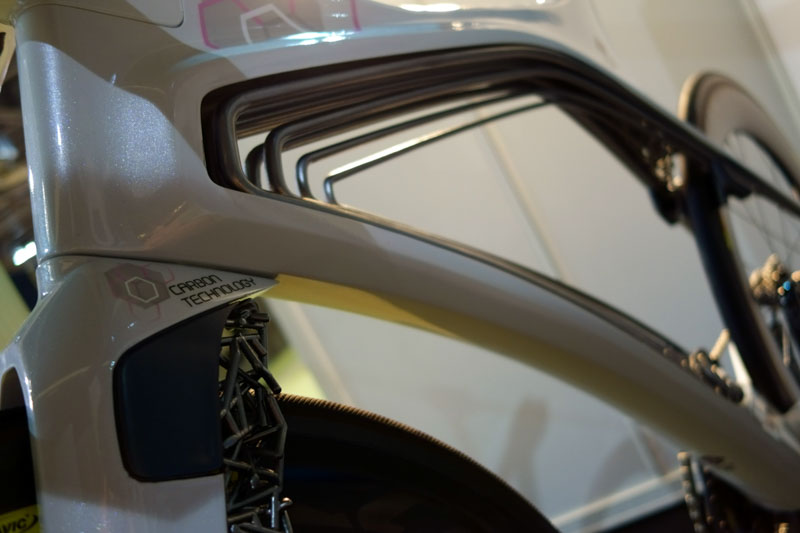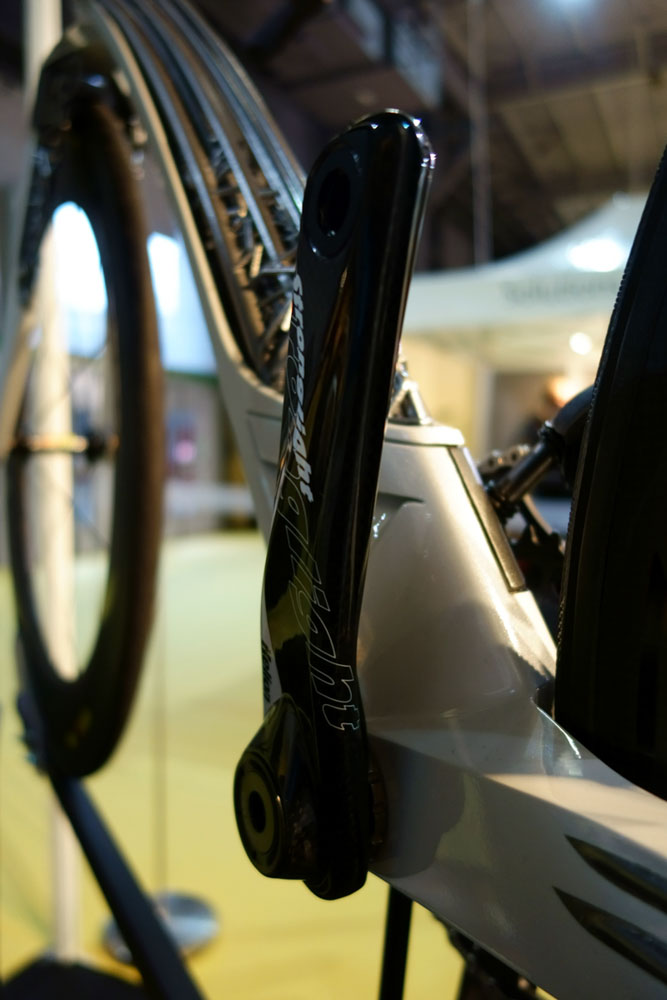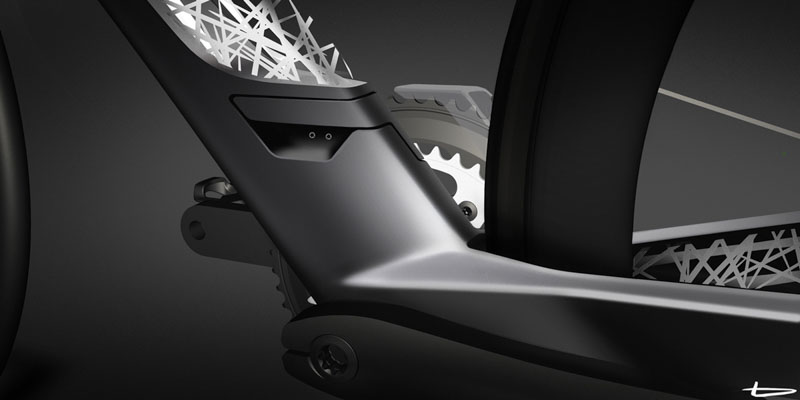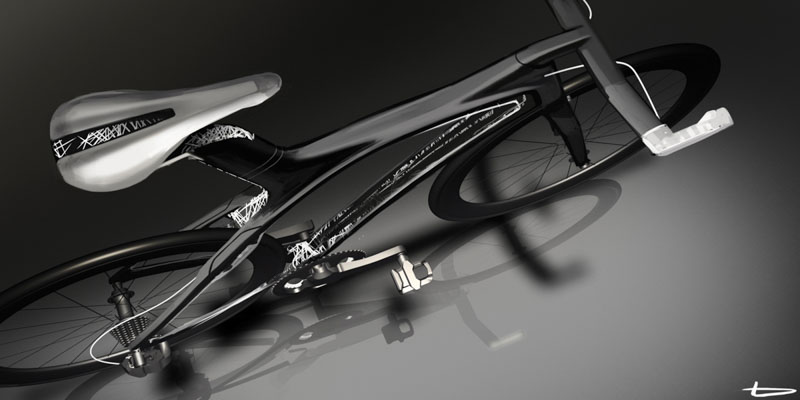 Subscribe to the email newsletter… and follow Bicycle Design on Facebook , Twitter , Pinterest , and Google + .