Last summer, for his Bachelor thesis of
Industrial Design at Pforzheim University
in Germany, Eugen Ackermann chose to design an "Alternative Mobility" solution. His Predator design is a recumbent bike, a category that he believes offers users many advantages but still is not socially accepted even though the basic design goes back to the early days of human powered transportation. To change that perception, Ackermann believes that recumbents should not be thought of as versions of ordinary bikes. As he states on one of his presentation boards,
"the recumbent bike needs its own identity!"
Ackermann explains further how his design is different.
"Representing a new generation of recumbents, the Predator puts this type of movement in a new spotlight. The relaxed, lying posture combined with the tilting mechanism which makes it possible to lean into the curves, enable a special driving experience. Furthermore the tilting mechanism saves the vehicle from falling over in sharp curves. The Predator is three-wheeled and steered by the two sprung front wheels, while the rear one is driven by the driver's muscle power supported by an electric engine. Visually, the Predator differs significantly from conventional recumbents. The wheelbase was changed in order to match the vehicles proportions and the two shell-like elements with their clear and dynamic lines give the Predator the expression of athleticism and speed, as well as a distinctive look. The shells and the visible technical elements form a strong contrast uniting technique and design."
You can see the rest of Ackermann's presentation boards below. It's an interesting design… sort of a cross between an open recumbent tilting trike and a full fairing velomobile. Which reminds me… I am due for that third post in the velomobile series soon. The list of designs to include just keeps growing the longer I wait.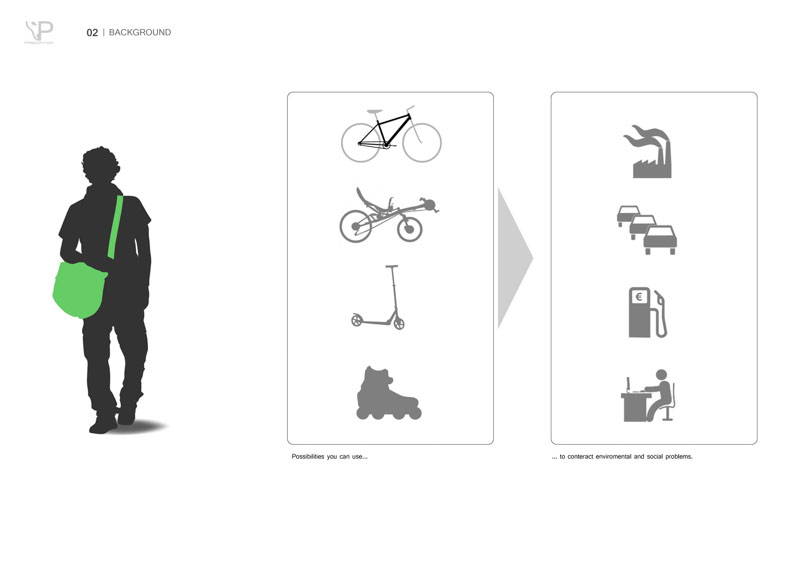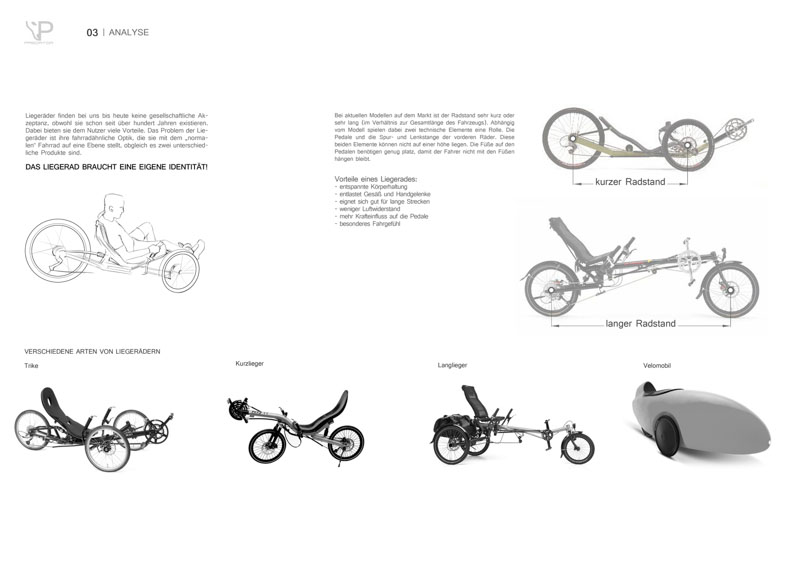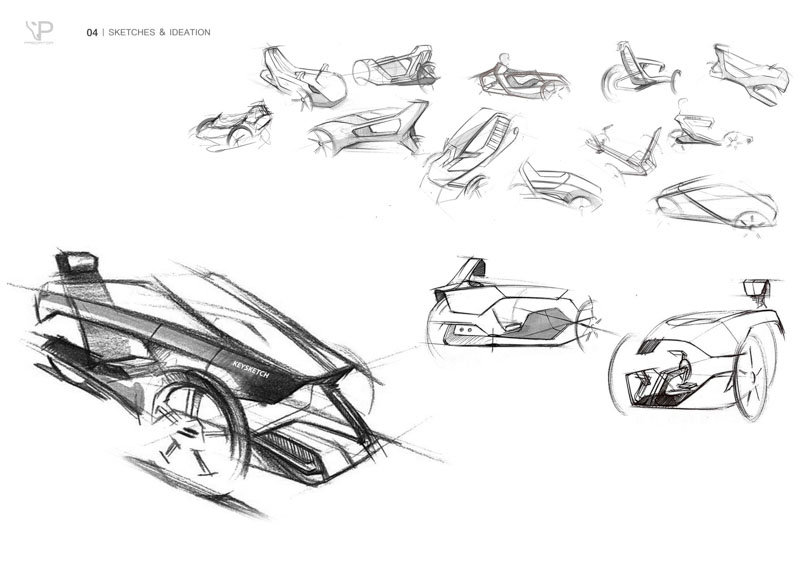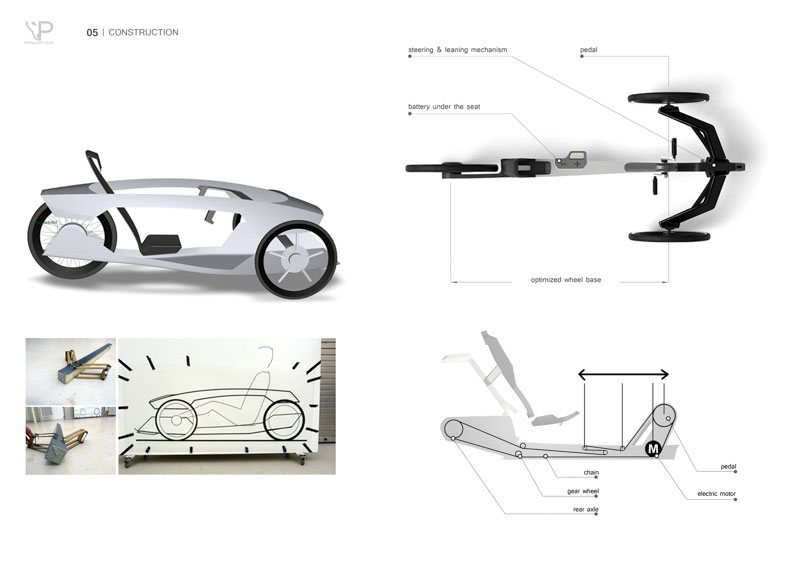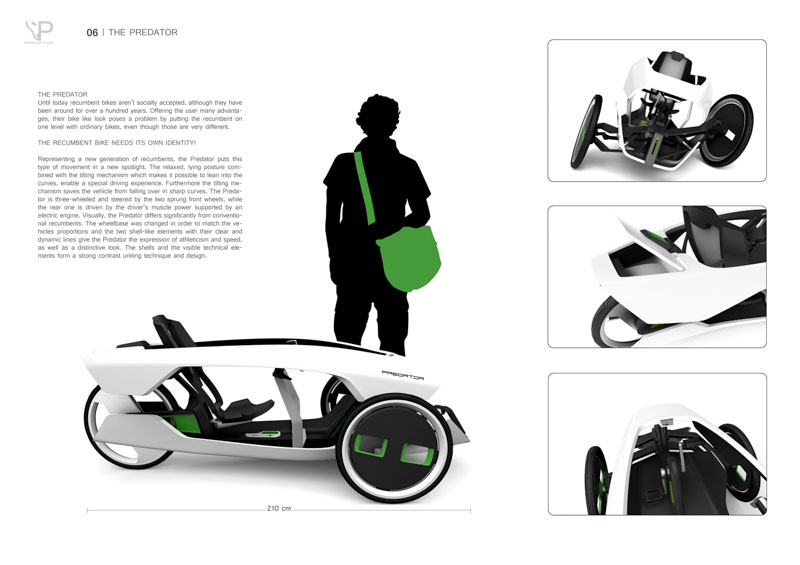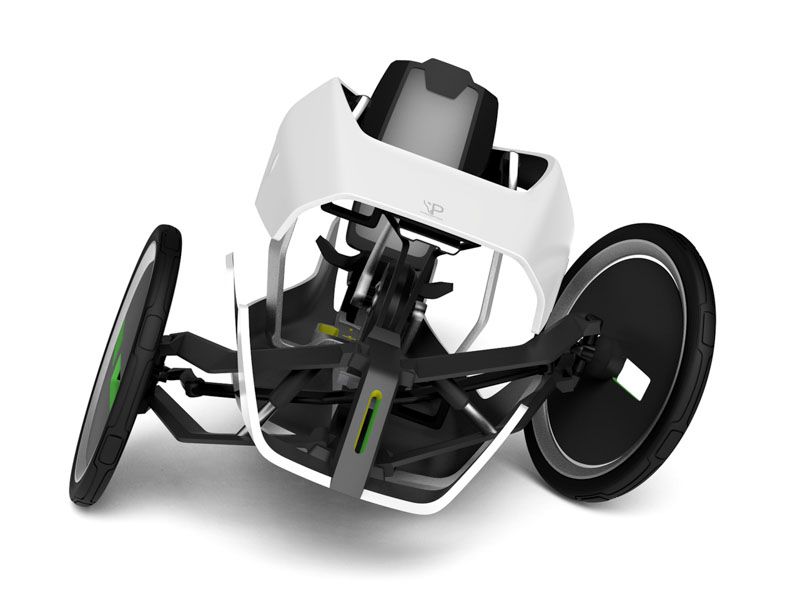 Subscribe to the email newsletter… and follow Bicycle Design on Facebook , Twitter , Pinterest , and Google + .