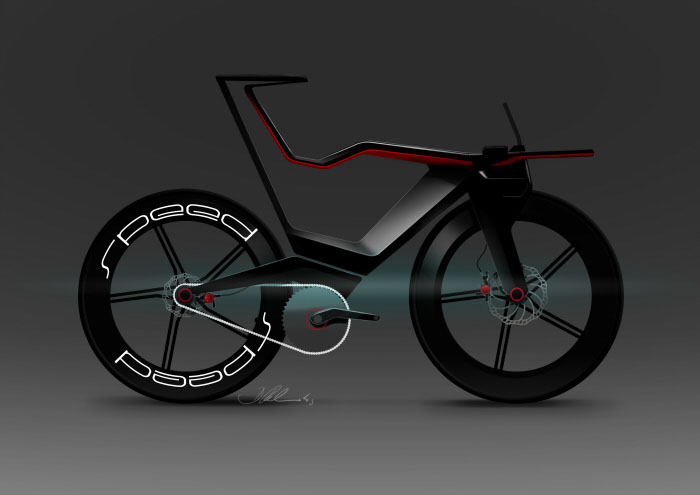 This time trial bike concept rendering by German designer Dennis Redmonds caught my eye on the Velo Design blog Facebook page recently. Before you ask about the drivetrain details, or point out that the seat height is not adjustable, keep in mind that this is very likely purely a styling exercise. Definitely a nice form though… that could be developed into a working bike if it were to move past the concept stage.
See Redmonds' idea for an tilt trike HPV below, and visit his Coroflot page for several additional renderings.
Follow Bicycle Design on Facebook , Twitter , Pinterest , and Google + … and subscribe to the email newsletter.