In my year-end recap post a few weeks ago, I listed the 15 most visited posts at BicycleDesign in 2014. Since then, I have noticed a few bike related year-end lists from other sites, so I might as well share them for comparison.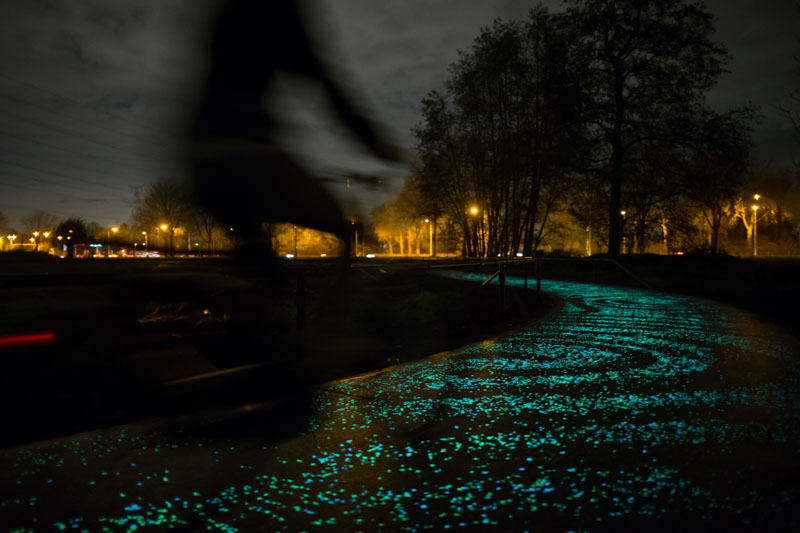 Dezeen's "top 10 cycling designs of 2014" post included bicycles, as well as apparel, accessories, and even infrastructure. Most interesting on their list is the illuminated Van Gogh cycle path by Dutch designer Daan Roosegaarde. The kilometer long section of path in the Dutch province of Noord Brabant is coated with a luminescent paint that gathers energy from the sun during the day and glows in the dark at night. I mentioned the project briefly on Twitter a couple months ago, but if you haven't seen it, I encourage you to read more about it here.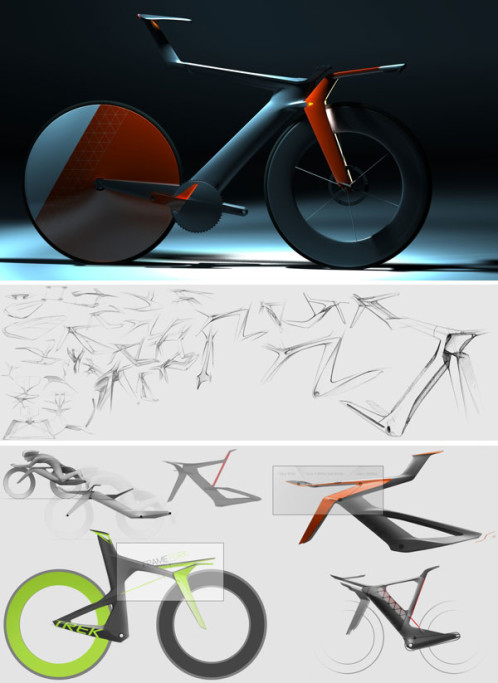 Men's Journal titled their recent list "The 10 Coolest Bike Concepts in the World." That's a pretty big claim, but there are a few included that might qualify  (like the BMC Impec Concept and the Canyon Projekt MRSC). One on their list that I have not posted in the past is the Trek FE26 Advanced Triathlon Concept bike by Jonathan Russell. You can read what Men's Journal had to say about it here, but for more information, I encourage you to visit the designer's Behance page.  In addition to additional rendered views, there are some really nice sketches and development images.
Finally, I will point you toward Popular Mechanics' "10 Brilliant Redesigns for the Bicycle." That list runs the gamut from practical designs like the Varna Tempest velomobile, the Strida folding bike, and recumbent bikes (listed as an entire category) to less practical ones like the ElliptiGo or the Mini-Penny. Compared to those last two, even that old Lexus Hybrid concept looks like a practical commuter… I never thought I would say that.
I am sure that there were plenty of other "best bikes of 2014" lists that I missed. If you know of a good one, please share it in the comments.