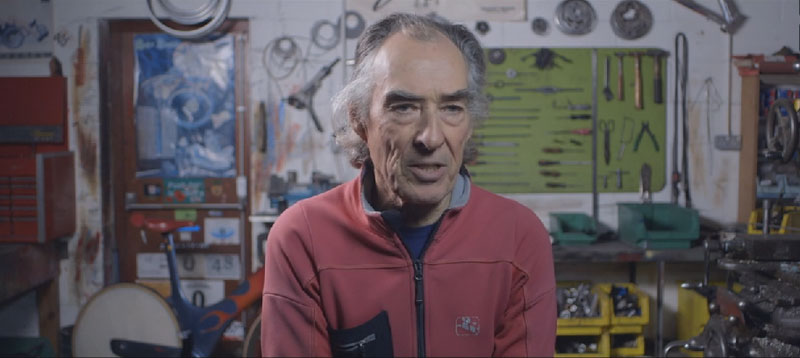 I had the chance to watch a very interesting documentary over the weekend called "BICYCLE" : A Great British Movement. "Bicycle" is an independent film, created and directed by Michael B Clifford and produced by Pip Piper of Blue Hippo Media, that asks the question why is the bicycle back in fashion?
"It tells the story of cycling in the land that invented the modern bicycle, it's birth, decline and re birth from Victorian origins to today. The film weaves bicycle design, sport and transport through the retelling of some iconic stories and features interviews with notable contributors including Sir Dave Brailsford, Gary Fisher, Chris Boardman, Ned Boulting, Dannielle Khan , Sir Chris Hoy, Tracy Moseley and Mike Burrows."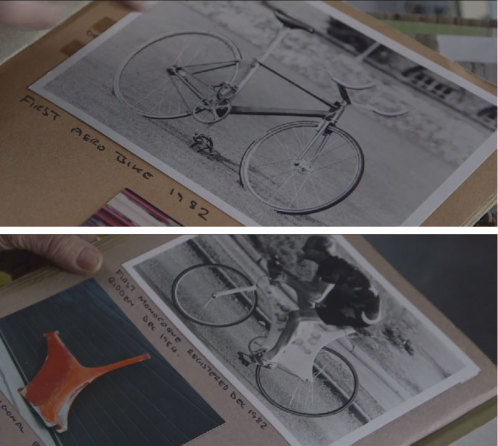 I am a big fan of Mike Burrows, so the fact that he is featured is what initially interested me in this documentary. Burrows describes a few of his early attempts at creating aerodynamic bicycles (upright and recumbent) before discovering carbon fiber around 1982. From that point on, he used the material to create many aerodymanic bike designs that led to the well known Lotus pursuit bike that Chris Boardman rode to gold in the 1992 Olympics. In the film, Burrows talks about that project with Lotus, and we also hear parts of the story told by Chris Boardman and Lotus Chief Aerodynamicist Richard Hill.  Boardman recalls his first impression of Hill, a bearded 30 something guy who was arrogant, condescending, and knew "absolutely nothing about cycling." That lack of cycling knowledge though turned out to be a "massive advantage" according to Boardman, as Hill brought his aerodynamic experience from the motorsports world to the project with no preconceptions about traditional riding positions in the world of cycling.
Those juxtaposed clips of Burrows, Boardman, and Hill were the highlight for me, but I honestly can say that I loved the entire movie. I would definitely recommend the film to anyone with an interest in the bicycle… and if you are reading this, that's definitely you. Currently, the film is being screened at locations around the UK, but for those of us elsewhere in the world, a DVD will be out around the middle of this month with a digital download option soon to follow. Check the film's website for details, or follow on Facebook or Twitter for the latest news.