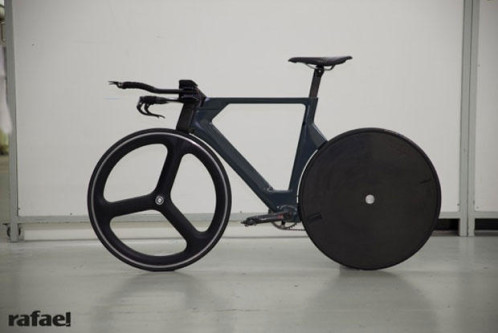 Eurobike kicks off later this week, and I will be following the online coverage to see what is new and exciting in Friedrichshafen (with the help of Google Translate, Cykelportalen.dk is one of my favorite sources for coverage of the show). As always, I will be interested in seeing the Eurobike Award finalists and winners, and I will be paying particular attention to transportation oriented categories and bikes.
Today though, I want to mention a bike to be featured at Eurobike that was definitely NOT designed to be a comfortable commuter or practical shopper. The Rafael Ueberbike, by German architect and bike designer Rafael Hoffleit, is a pure speed machine…just the type of bike that caught my attention from Rafael back in 2009. Like that original r-011 time trial bike, this one has beautiful lines and features Hoffleit's integrated hydration system. Unlike the older one though, this bike features Mike Burrows inspired monostays front and rear and will stop by way of hydraulic brakes in the hubs.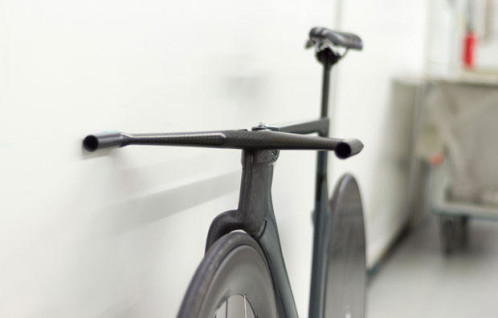 You can see several additional pictures of the bike in a post at Slowtwitch.com (where I first saw it), and I imagine that they will have many more once the show starts. Rafael's Facebook page and Tumblr site are also good places to find pictures of the bike, as well as development shots of the company's new aerobar system. See my past posts about Rafael too…I am definitely a fan.
Photo credits: Rafael via Slowtwitch.com