In the past, I would occasionally share a random collection of short links on Fridays. I don't have much time for a post this afternoon, so it seems like as good a time as any to revive that tradition. Not sure if it will happen every Friday, but expect a quick, unfiltered blast of bike design related links from me every so often.
>According to Bicycle Retailer and Industry News, Eurobike was "abuzz with e-bikes" on the demo days…a fact that really shouldn't surprise anyone.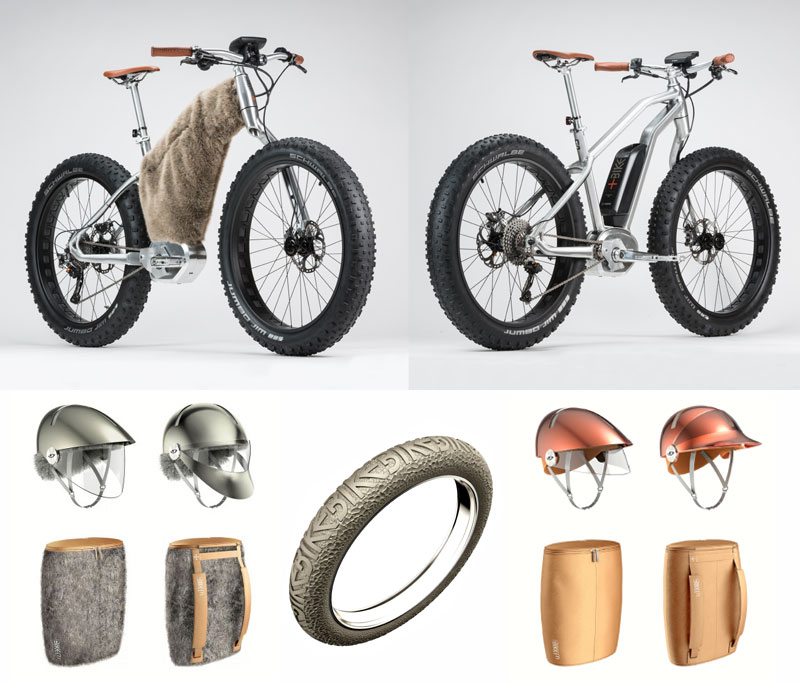 >Not sure how people are reacting to them at Eurobike, but the Phillipe Starck designed M.A.S.S. (Mud, Asphalt, Sand, Snow) bikes are getting a lot of attention on the design blogs. The frame (without the snow bike fur jacket), reminds me a bit of the Coren, and similar bikes with a top tube bend near the head tube. In addition to the bikes, there is a line of S+ARCKBIKE accessories.  I'm not completely sold on the bikes, but the helmets (made by Giro) are kind of nice…especially with the copper finish. I have to admit, I like the snow bike tire a bit too, though it only appears to be a rendering at this point
>GrabCAD's Lauri Poldre recently spoke to Oregon Manifest co-founder and Bike Design Project creator Shannon Holt. It is a pretty interesting interview about the competition, which just finished its third year.
>Bicycling Magazine mentions the Mission Bicycle Company Lumen, which is claimed to be the "world's first commercially available retro-reflective bicycle." Not sure where that leaves previous glow in the dark bikes from Puma, Biomega, and Pure-Fix, but it is an idea that I am happy to see continue.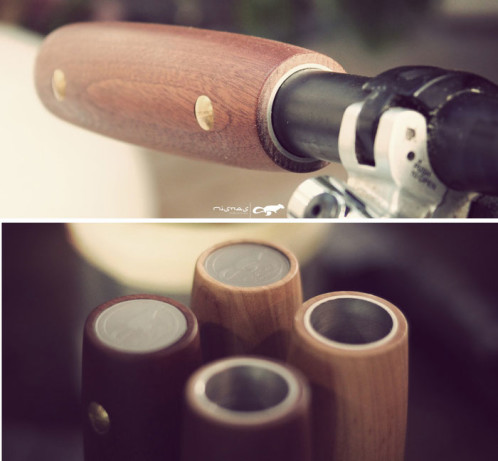 >I have posted about Nisnas a few times in the past. They are currently running a Kickstarter for their latest bike product…wooden grips with brass fasteners.
>Finally, I will mention that the UCI Para-cycling Road World Championships is currently underway here in Greenville, SC. I posted about the handcycles from a precursor event on the same course last year. Looking forward to watching these amazing athletes racing here again this weekend!