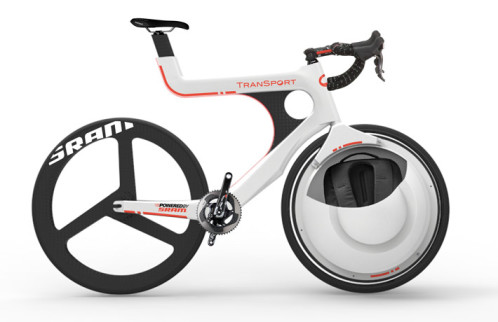 A few years ago, Kevin Shankwiler, an Industrial Design Professor at Georgia Tech, contacted me about a bicycle design class that he was planning to teach. I put him in touch with a couple of the designers at SRAM, and they were happy to support the project by sharing their expertise as designers in the bike industry and by supplying the students with components and gruppos to use.  I intended to follow up with Professor Shankwiler to see how the class went, but I pretty much forgot about it until I received a submission from one of his students (which happened to arrive in my inbox the day after I put the blog on hold for a little while).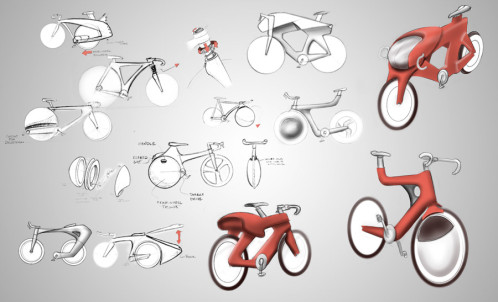 Transport is the name of a project by Georgia Tech ID students David Hotard, Matthew Campbell, and Edwin Collier. Their idea was to create a sporty commuter bike, with ample integrated storage, for a weekend warrior type of rider (read more about the target customer on Hotard's website). As you can see from the sketches above, they considered a few different locations before settling on the center of a hubless front wheel for the storage compartment.  If you have ever ridden with loaded front panniers, you know that the weight dramatically affects the handling of the bike, especially if rear panniers are not present. Cross winds are another very big concern with a design like this, which is why you very rarely see front disc wheels outside of a velodrome (and these days you rarely see them even on the track).  In addition to those two concerns, I am skeptical about hubless wheels in general because of the added weight, drag, and complexity.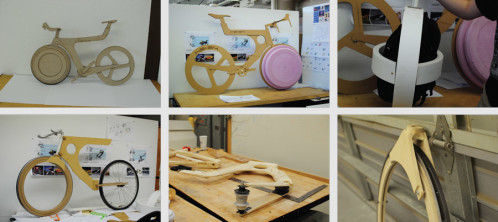 Those three concerns were my first impression of the design, but I don't want to come across as overly critical. After all, learning is what student projects are all about, and these students made a full scale prototype of the bike after making several smaller scale models. As I mentioned earlier, it took me months to get around to posting this, so I'll point you to an older Core77 post for more photos and information about the project. There is also some very good discussion in the comments section of that post… including a reasoned disagreement to the premise that a heavy load on the front wheel is necessarily bad. Good discussion like that is what I like to see, which is one of the reasons that I believe  student projects tend to make the best posts.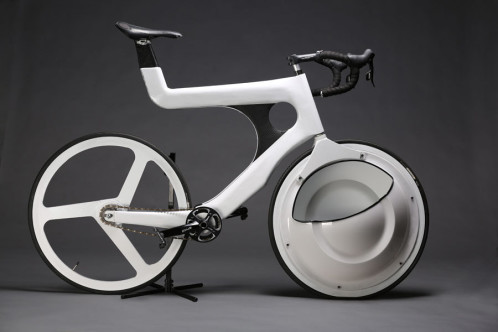 Hopefully this won't be the only design featured from Kevin Shankwiler's students either. According to Hotard, Shankwiler just started his third iteration of the bicycle design studio and it has been quite a popular class. It's great to hear that SRAM is still involved too. These are the kinds of learning experiences that the industry really needs to support, so kudos to them for doing so.