I have been behind on posts here at Bicycle Design lately, but I want to take a few minutes today  to pass along a few designs that were submitted by readers recently.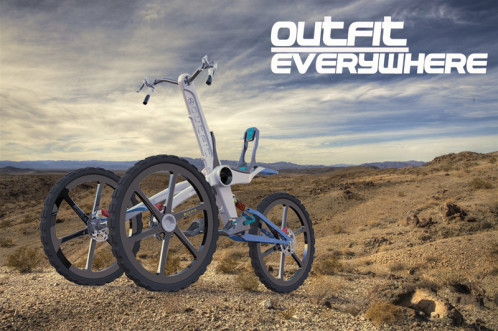 In 2011, I featured the Forzer off-road handcycle by Marius Hjelmervik in a post. Designer Tom Bicher has been working on a similar project to create a serious mountain bike for a people with lower body paralysis. Here is how Tom explains his project:
"Project Outfit was designed with a broad outlook on the outside world, open space and a sense of the freedom and liberation that it brings and the rediscovering of that feeling that has been taken away from the distinguished group of people who have lost the ability to walk.
The project is a new design proposal for sophisticated mountain bikes for riders who are paralyzed in the lower body (paraplegia)
Project Outfit adapts the bikes accounting for the changing environment and rough riding conditions and the riders own limitations, whilst preserving the extreme sporty iconic look and the rider's personal safety. Project Outfit allows the user to be equal to any other mountain biker."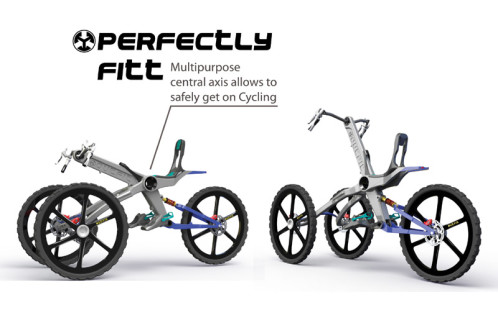 You can see the Project Outfit design in the two images above, but also be sure to watch Tom's animation video.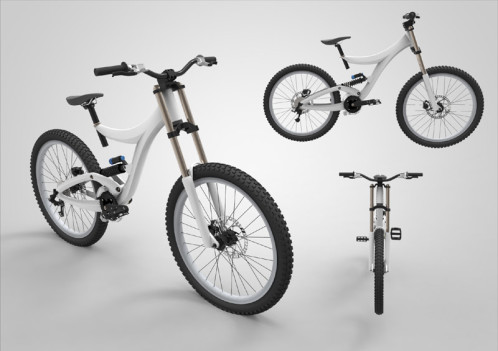 Salmon Nortje sent a few renderings of a downhill bike that he designed as a student. You can see one of those renderings here, but there are many more on his Behance page.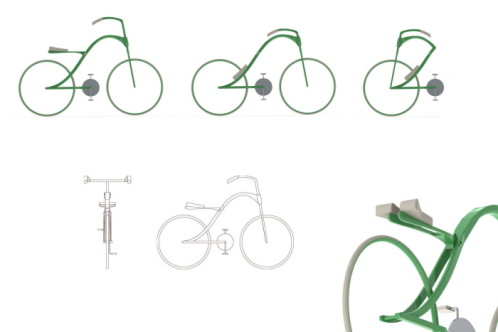 Another student design is the folding bicycle shown above by Samantha Kay Schulz. Her goal with the design was to "capture the classic beach-cruiser style, but also have the versatility and portability of a folding bicycle." Check out her Coroflot page for images of the prototype.
Finally, while I am posting, I'll mention a good article about a designer who has been out of school for quite a while now. WIRED profiled Specialized Creative Director Robert Egger about a month ago, so check that out if you haven't already seen it. As I've mentioned in previous posts, he is definitely a creative guy who was working at Specialized long before industrial designers were common in the bicycle industry, so it is great to see this type of recognition for his work in a major non-cycling publication.