I was traveling in Asia the past couple weeks, and didn't get a chance to post here at Bicycle Design. I do have a lot to pass along though, so today I will quickly share just a few of the links that readers have shared with me recently.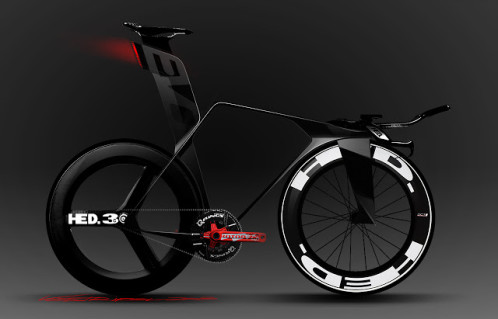 I have shared Ilya Vostrikov's bicycle renderings a couple of times in the past. He has a few new designs on his blog, including the Cannondale EVO concept shown above.  In addition to the rendering, check out the form study sketches that he posted separately. Nice work!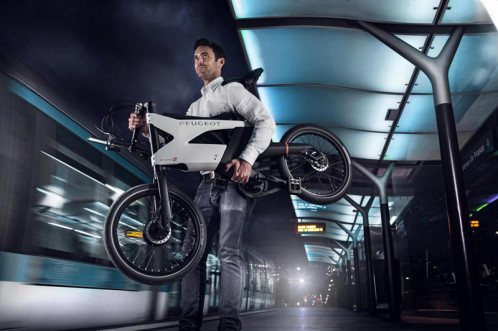 Last year, I shared three concept bikes from the Peugeot Design Lab. One of those bikes, the Hybrid AE21 (previously DL122) designed by Neil Simpson, is moving forward into production. Availability will be later this year, but for now you can see sketches and a series of nice photos of the final (or near final) design on Peugeot's website.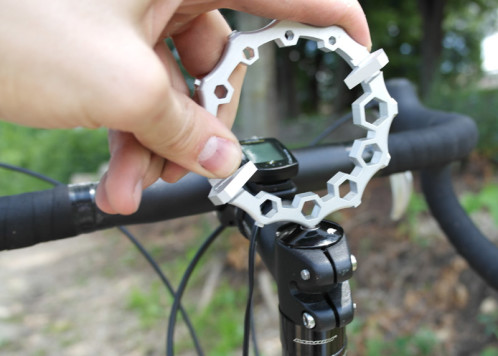 Repair Rebel is a 24 feature titanium multitool by Thomas Smafield and Josh Wilson. Unlike most of the multitools on the market, this one is cast as a single piece with no moving or folding parts. The one piece design weighs in at just 85 grams and can be attached securely under a bike seat, or attached to a backpack, with the included cord. Visit their Kickstarter page for more pictures and information.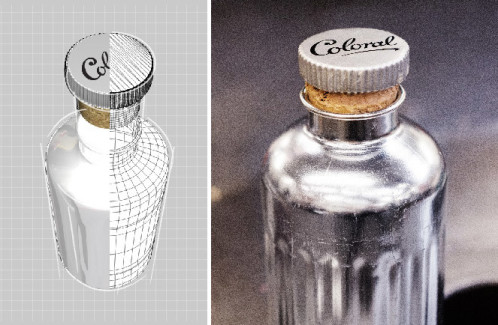 Also on Kickstarter, you can find a project to resurrect the Coloral alloy water bottle.  Actually, the goal is not just to create a run of replica bottles, but to bring back Cororal as a British manufacturing company for the long term.  Thanks in no small part to companies like Rapha, vintage bike products are popular these days (and my old 80s parts and wool jerseys are like gold on eBay).  I find some of the pseudo- vintage products that are popping up these days to be a bit ridiculous, but I can't help but like this attempt to bring a classic brand back to life… and the fact that they will manufacture the products on the same street in Birmingham, England where they were last produced 60+ years ago makes it even better.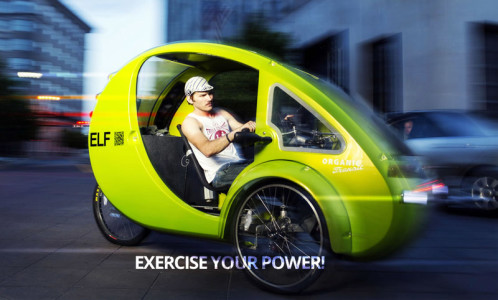 I am happy to hear of the success of a nearby North Carolina company that is working to shape the future of human powered transportation. Recently, the Organic Transit Elf was featured in a Wall Street Journal article and CEO Rob Cotter was interviewed on the Dean of Duke's School of the Environment video blog. Check out the Organic Transit website for more information, and see my previous post about the company and their first product.
Robin Cembalest wrote an interesting article at artnews.com on the way art museums are embracing bike culture. Take a look at Pedal Pushers: How Art Museums Are Promoting Bike Culture.
The Santa Monica Museum of Art's fifth annual Tour da Arts, which showcases "the creative side of bicycle culture with a festival and ride filled with music, dance, and art" is just one example of such an exhibition that is coming up in a few weeks.
Update: If you are in the Pacific northwest, here is another bike exhibition at an art museum that you won't want to miss…and they will have a special guest speaker one night next month.
I could go on and on sharing links today, but the post is getting long and my design projects are waiting. More to come soon though.