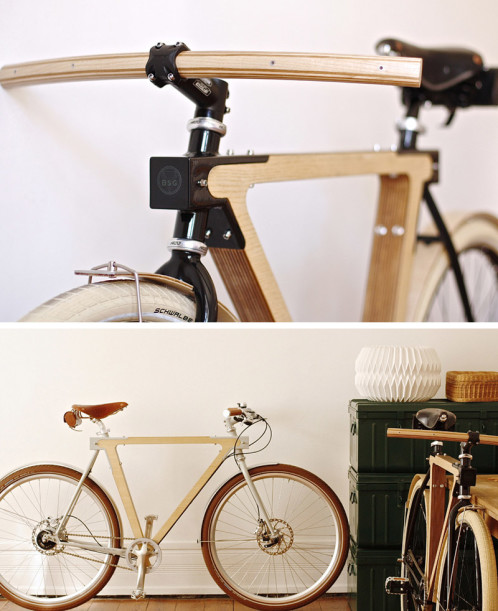 I have posted about quite a few wooden bikes before, but this plywood Ash design by French designers Thierry Boltz and Claude Saos is a bit different than most. The WOOD.B design for BSG Bikes has a wooden main triangle which screws to the steel headtube and rear triangle elements. You can see a video of the bike here, and check out the designers' Behance page for more.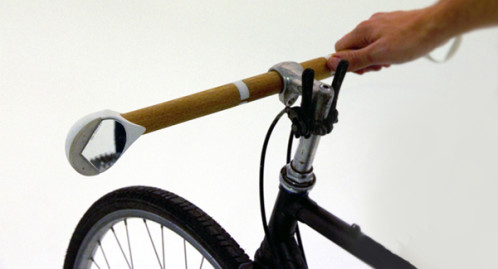 Also on Behance, A Second Look by Annabelle Nichols, is a concept for a wooden handlebar with integrated rear view mirrors. There is more to it though, with embedded LED turn signals in the mirror elements as Annabelle explains:
"Seamlessly integrated into the wooden hand frame, rotation switches allow the motorist to indicate at night, in turn enhancing the visual relationship between motorists. The sleek white casing has been 3d printed allowing the focal point and angle of the mirror to be adjusted in CAD and custom made for the individual. Drawing functional elements from traditional motoring accessories, 'A Second Look' resolves the general miscommunication between style and safety in an elegant yet simplistic way. A metaphor of vision."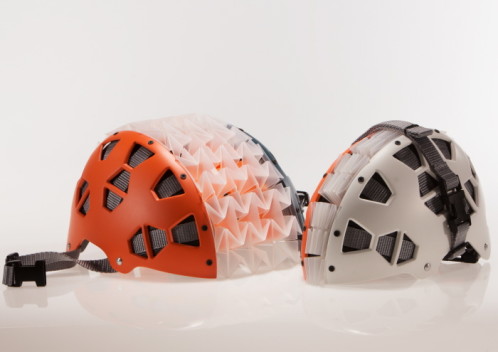 Michael Rose, a 3rd year design student from De Montfort University in the UK, recently designed a helmet with a collapsible polypropylene centre structure. According to Michael, "38% of helmet users have issues with storage and carrying of a helmet and 23% of people blame the inconvenience of a regular helmet for not wearing one." His design reduces to less than half the original size when folded and has passed a 1 meter drop with a weighted head-form (based on the EN1078 testing standards). Next week, Michael and his design will be exhibiting at London's New Designers 2013 which runs from July 3rd through the 6th. See additional images and drawings from the project on his Coroflot page.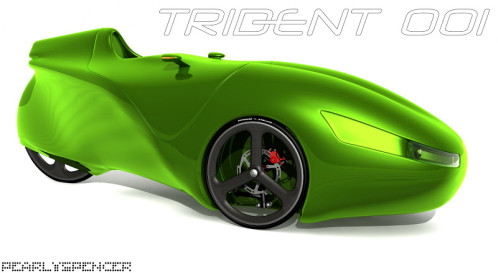 In response to my recent post about Christophe Sarrazin's velomobile designs, Gilles Bert (aka Pearly Spencer) sent a link to his recumbent bikes and velomobile drawings and renderings. There are some interesting designs in the collection, including the Trident velomobile shown here.