Intro from James: Thanks to Nick Foley, Head of Industrial Design at Social Bicycles, for this guest post. Nick is a frequent commenter, and has been featured on this blog a couple of times in this past, so I was happy that he was willing to share his impressions from the Taipei Cycle Show. I hope you enjoy Nick's post as much as I did.
The past two years, I've traveled to Asia to meet with bicycle manufacturers in mid-March, which means both times, a side-trip has ensued to the Taipei Cycle Show. If you're getting things built in the bike industry, the Taipei Cycle Show provides a great opportunity to meet new manufacturing partners as well as update existing partners about new projects. If you're a bike/tech geek, it also provides an amazing opportunity to see novel products firsthand and get a sense for where the bike industry thinks it's headed. The show concluded this weekend, and James offered to let me sum up my photos and thoughts from the show in a post for Bicycle Design.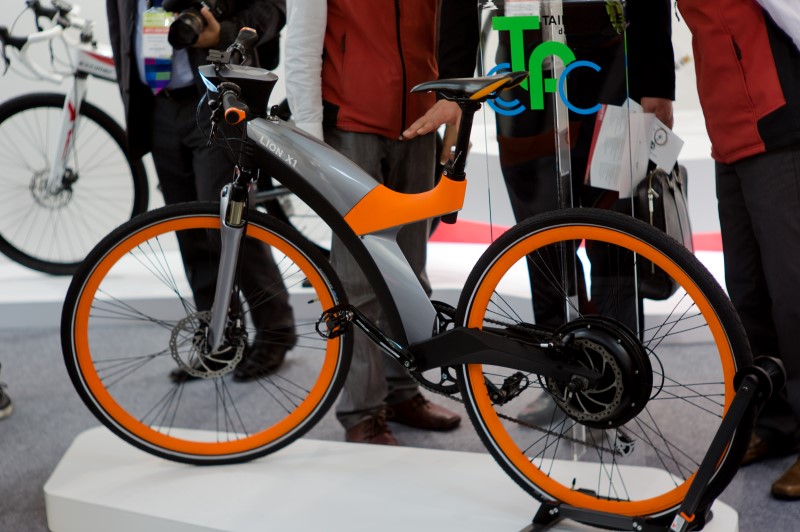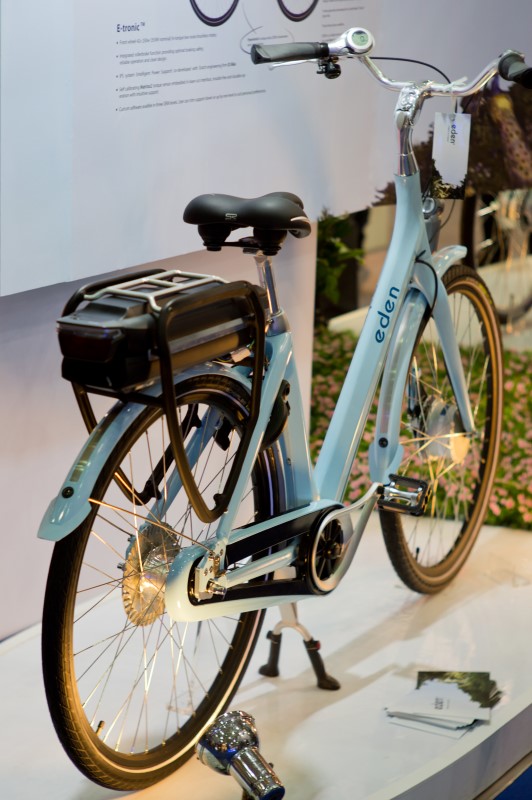 Last year at the Taipei Cycle Show, I went expecting E-Bikes to be the star… and they were: Specialized, Stromer, Eden and a handful of other companies all displayed new, holistically integrated E-Bike designs. This year, due to a busy schedule, I didn't have a lot of time to speculate on what I was going to see at the show, so what I did see took me a little by surprise: E-Bikes were certainly present in huge numbers, but they felt more like established ideas rather than new ones. I suppose this is due to a market that is beginning to mature, and it's a good thing for us as potential E-Bike consumers – the best ideas are propagating and standards are emerging. Practically every booth had a few E-Bikes, and most of the innovative ones from last year reappeared in near-identical form this year, though now they were permitted to be photographed. Unfortunately, the Mando Footloose was not at the show… apparently Mando and Pacific Cycles (the manufacturer) couldn't come to an agreement about the displaying the bike. This was a big disappointment as I'm very interested to see it in person (as are many readers of this blog, I'm sure).
There were many inspiring Road and Mountain bike designs, with a strong showing of color and refinement that was refreshing to see. The Cervelo RCA was clean and understated – the level of thought that went in to its design was evident in every aspect of the frame. Taiwanese manufacturer Axman had several bold, beautiful carbon frames that stood out amongst the generic carbon present in so many booths. My favorite bike from the show, however, was a track bike by Wheeler, with an 80's-TT-heyday aesthetic and perfectly executed details.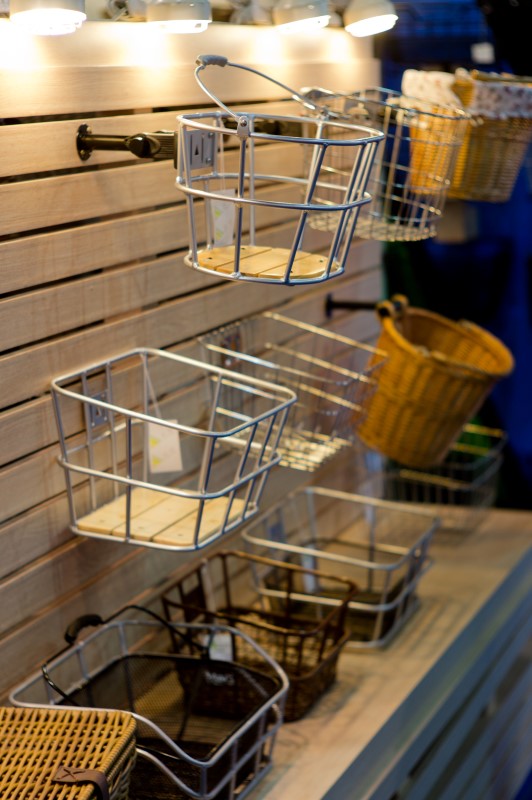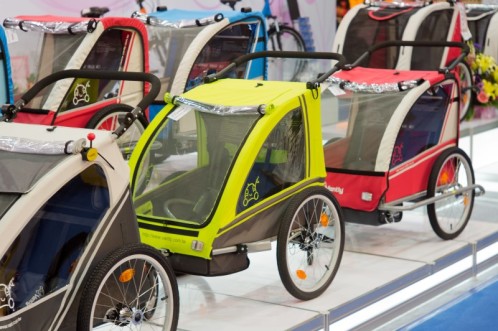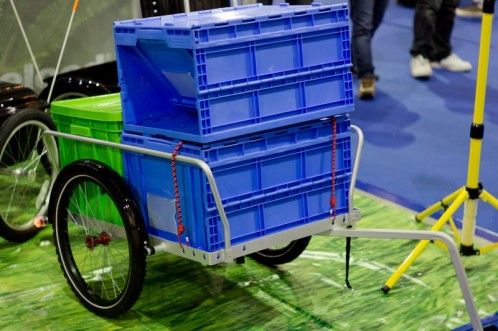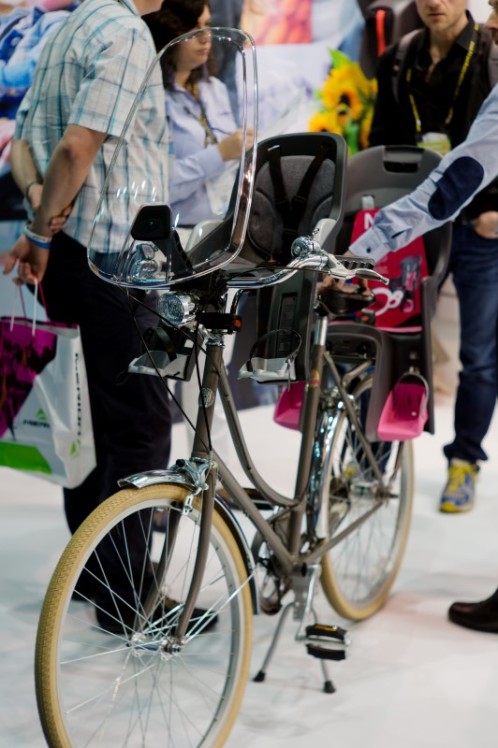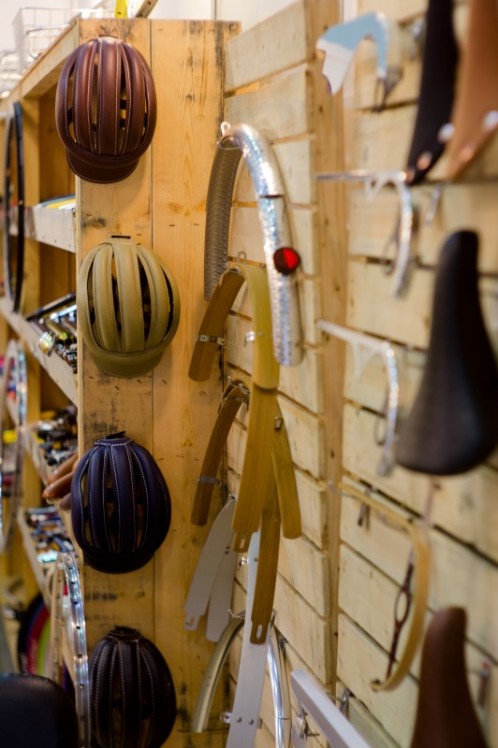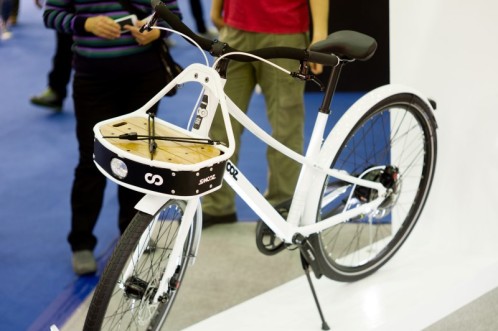 Despite all of the impressive new tech and craft, what really stood out to me this year was… cargo cycling. Bike trailers for every conceivable type of cargo were available, bike-basket makers were finally offering a range of elegant and sturdy options, and E-Bikes with integrated cargo space were everywhere. To me, it was unexpected – and though there weren't too many cargo products that took my breath away in terms of design – the sheer volume of them left me very excited about the prospect that cargo cycling is actually, finally, going mainstream.
There are many more photos of the show posted to my Google+ page, with comments on them to arrive next week, when I get out behind the Great Firewall of China.