In the last month or so, I have been traveling quite a bit for work, so there hasn't been very much activity here at the Bicycle Design blog.  Last week, I was in Milan, Italy for Euroluce and Salone del Mobile, which I have mentioned before are my favorite design focused shows. In addition to the lighting/furniture fair at FieroMilano in Rho, there are always a LOT of interesting events going on in the city during Milan Design Week. Increasingly, bikes are a big part of the scene…and there were way more this year than I had time to see in three days.
I mentioned in a Twitter post that fixies seemed to be the must have accessory this year in many of the furniture and lighting displays. In general, they were standard hipster issue with deep V rims, flat bars, a few retro parts, and select chrome and leather accents.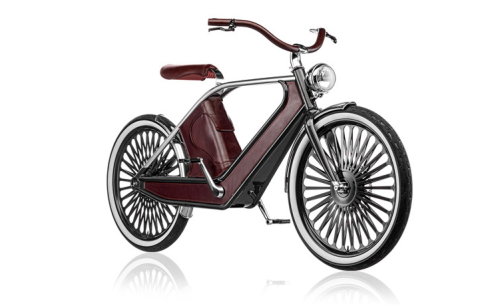 All of the bikes at the show were not just accessories though.  The leather, carbon fiber, and stainless steel Cykno electric bike, created by designer Luca  Scopel and engineer Bruno Greppi, was one that was getting a lot of attention.  You can see more pictures of the bike here and here, and check out the design page on the Cykno website for a bit of background on the collaboration.
Several of the bikes that have been mentioned on this blog before could be seen in Milan last week.  Sports fashion brand Dirk Bikkembergs was showing off the  77/011 Metropolitan Bike, a collaboration with Italian motorcycle accessories brand Rizoma .
The Smart e-bike by by Hussein Al-Attar could be seen during Design Week. You could even take a design tour on one if you were so inclined.
The handmade wooden bike by Jan Gunneweg was featured in the Green Island 2013 exhibition, a project by aMAZElab. Read more about Green Island on their website.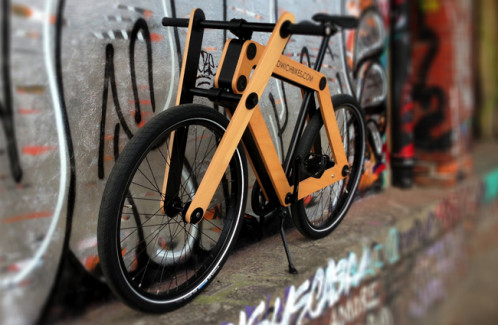 The flat pack Sandwich Bike (pictured above) is a design by Bleigh Industrial Design Studio of Amsterdam that goes back quite a few years at Salone del Mobile. This year, the bikes could be seen at Bleigh's space near the Heineken sponsored Magazzini in Milan's Tortona district.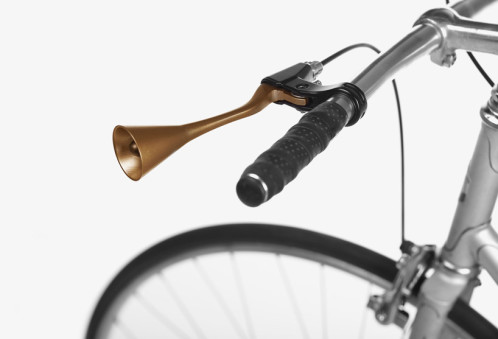 In addition to bicycles, there were other bike related products to be seen in Milan last week.  The "Savoir-Faire" exhibition featured a fun collection of bike accessories selected by ECAL Director Alexis Georgacopoulos. See a video featuring all of the products here.
Like I said, I couldn't see it all, and this is just a small sampling of the bike related design that was associated with Milan Design week. There were bikes from Bough Bikes, Blackstar Bikes, and Paul Smith/Condor Cycles that I didn't know about until I was back home, and I am sure that there are many others that I failed to mention. Feel free to leave a comment if you have links or pictures of bikes that I missed.