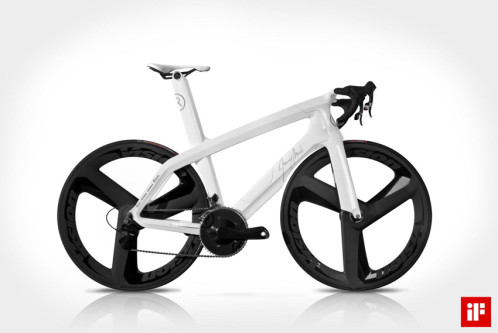 The Dream Machine, a futuristic racing bike by Italian design studio Jonny Mole Design, recently was selected as a winning entry for the Bicycles category in the Taipei Cycle D&I awards 2013, an event organized by iF DESIGN to reward the best projects in the bike industry.  The award will be presented on March 23rd at the Taipei Cycle Show, where the Dream Machine will be on display along with winners in the components and parts, peripherals and accessories, and e-bikes and pedelecs categories.
A q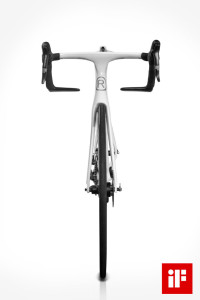 uick glance at the design section of their website indicates that Jonny Mole is not a newcomer to the bicycle industry. In addition to the products and advertisements shown on the site, the agency was responsible for the design the design of the maglia rosa for the 2011 Giro d'Italia. Founder Jonny Moletta explains the vision behind this latest concept bike:
I believe my choices and experience over the years have led to this acknowledgement: we can no longer afford a provincial approach or lack of curiosity; to innovate you need to be both visionary and practical. My team and I have tried to analyse the possible points where we can work to realize a project that is perhaps futuristic, but feasible and useful: even the name we have chosen plays on these contrasts:
 "The Dream Machine" counters the usefulness and solidity of a machine with the abstract idea of the liberty of a dream…"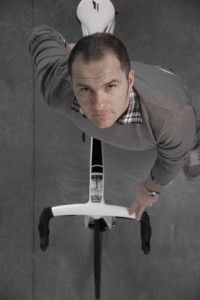 The prototype was built in cooperation with four major partners, Vision, FSA, Selle Italia, and Vittoria. The fork, stem, and handlebars (reminiscent of the old Scott Drop-In design) are integrated the sculpted form of the frame. It won't please the UCI to see that a custom water bottle is integrated into the downtube of the frame. Also integrated into the downtube is a "tech box" designed to hold an electronic shifting battery. Another tech feature is a space in the stem for " a ciclocomputer or other navigation or training instruments."
A few additional images of the Dream Machine can be seen below, but check out Jonny Mole's website for many more, including a few shots of the prototype coming together. It is definitely an interesting project, and I am looking forward to hearing more about it when it debuts in Taipei next month.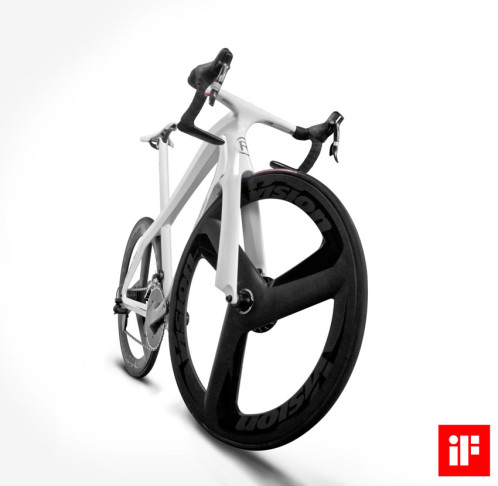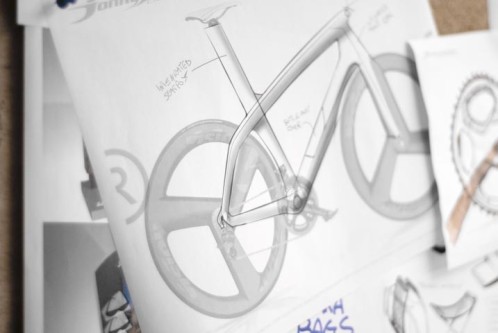 Image credits: Jonny Mole Design