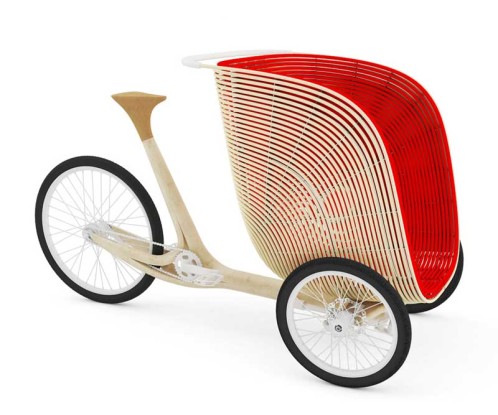 I posted about Antoine Fritsch's B2O bamboo frame bike in 2009. Since that time, he has continued his work using laminated bamboo with an electric scooter and the bamboo cargo trike that you see above.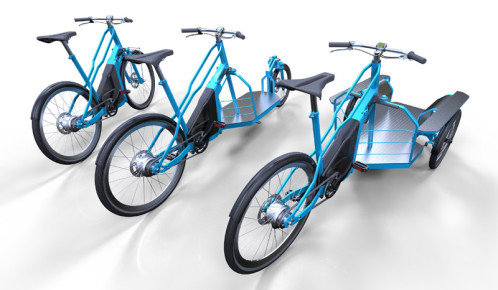 Italian designer Luca Feletti recently graduated from the University of Ferrara. For his thesis project, Luca designed an electric modular cargo bike. He points out that the "bike is designed to permit three different configurations (bicycle, transport bicycle, transport tricycle) but the possibilities of customizing are endless thanks to the coupling of the different modules." The three configurations can be seen in his rendering above and in a short animated clip on Youtube.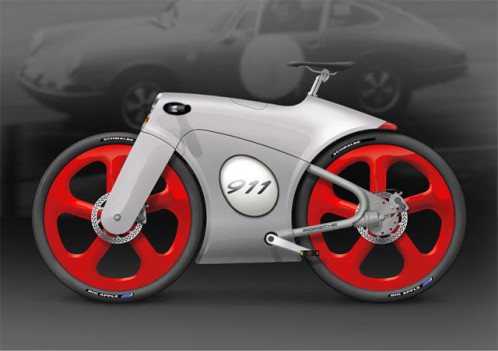 You may remember David Schultz's Porsche concept bike from a post earlier this year. Dutch designer Bastiaan Kok also has a concept for a bike inspired by the classic line of the Porsche 911.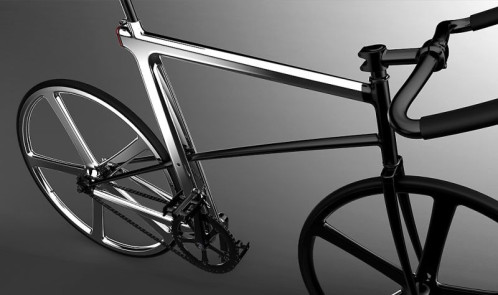 The Z-Fixie is a concept bike by transportation designer Jeonghe Yoon. There is not a lot of information on the site, so I assume it is just a styling exercise.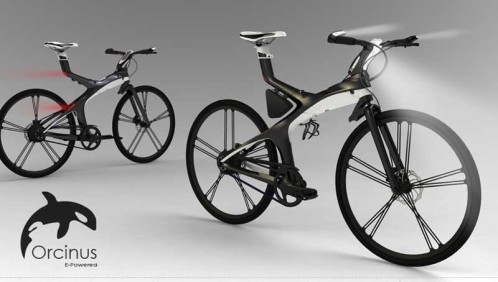 Working with Taiwanese bicycle brand, Gusto, designer Sheng-Chieh Chang created a concept for a "future urban E-bike". This was his graduation project at TU Delft in the Netherlands as he was pursuing a double master degree in Integrated Product Design and Strategic Product Design. Chang explains;
"The assignment of this project was to design a next generation bicycle for future urban mobility for Chinese region. It started from design researches, giving vision statement and ended as a result of a smart and full size folding E-bike. At the end, a full-scaled semi-working prototype was built by myself for the evaluations."
You can see much of his development work and images of the prototype on his website. The concept sketches immediately caught my attention as I scanned the page, so I am sharing those here.